Anna Faris Says She 'Ignored' Red Flags In Chris Pratt Relationship
Anna Faris is opening up more about her relationship with Chris Pratt. She and the Guardians of the Galaxy actor were together for over a decade, often being looked at as #couplesgoals. But then they split, shocking fans everywhere. Looking back at their relationship, Faris says she now realizes there were definitely warning signs that she overlooked.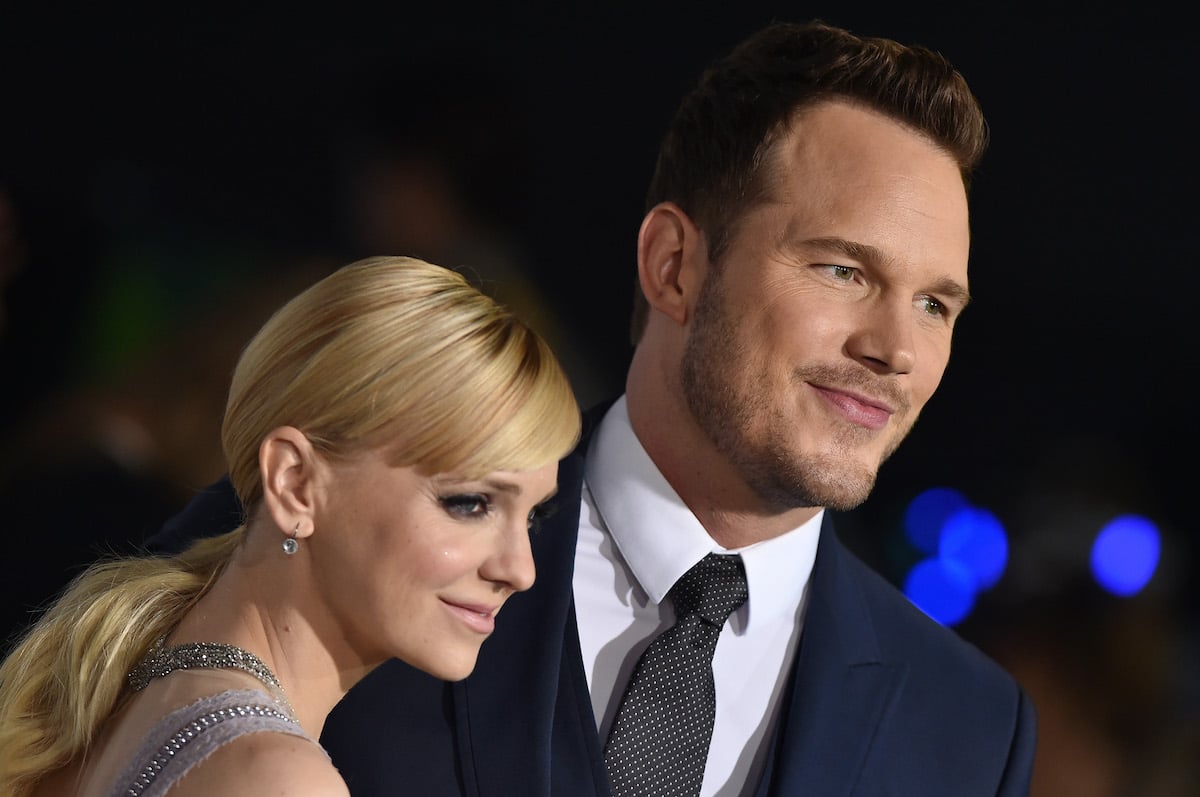 A quick timeline of Anna Faris and Chris Pratt's relationship
Per USA Today, Faris met Pratt in 2007 when they were cast in the movie Take Me Home. She was still in a relationship with her first husband, Ben Indra, at the time. But, as she explained in her memoir Unqualified (via The Daily Mail), as she and Pratt grew close, she decided to leave Indra.
"You might think that, fresh off an almost decade-long relationship, I would be hesitant to move on to the next," she wrote, "but I couldn't have fallen more headfirst into my feelings for Chris."
Soon, she and Pratt decided to make it official. The pair married in 2009 after a couple of years of dating and went on to welcome their son, Jack, in 2012. Their marriage lasted until 2017, when the two released a joint statement confirming their breakup.
"We tried for a long time, and we are really disappointed," read the statement. But it also noted that they "still" loved each other and would "always cherish" their time together.
RELATED: This Is How Chris Pratt and Anna Faris Co-Parent Their Son
Anna Faris got candid about their relationship in an interview
While fans might have been shocked by the breakup, Faris confessed in an interview that there had been red flags in the relationship.
"For me, I think after every breakup, at some point I realized there were a lot of things I ignored that I really shouldn't have," she said in a May episode of her podcast, Anna Faris Is Unqualified. "In hindsight, I feel like my hand was forced. I don't think it was ever an independent decision."
RELATED: Anna Faris Admits Her Divorce From Chris Pratt Made Her Question the Point of Marriage
At one point, a fan called in about wanting to end an engagement, which left Faris wondering if she should have done the same. "I really feel like calling off an engagement is a smarter, stronger, braver move than what I did," she said, without saying a name. "Which was like, well, I guess everyone is expecting this, so let's just go through with it."
Even though she seems to have regrets, Faris appears to be taking it all as a lesson learned. The Mom actor is now set to marry cinematographer Michael Barrett, whom she met while working on 2018's Overboard.
Pratt, meanwhile, has since remarried. He wed actor Arnold Schwarzenegger's daughter Katherine in 2019, and the pair welcomed their first child, daughter Lyla, the following year.