Anne Burrell Wishes She Loved This Health Food That She Can't Stand
With her signature blonde wildly spiked hair and larger than life, no-nonsense attitude, fans love Food Network celebrity chef Anne Burrell.
With her signature blonde wildly spiked hair and larger than life, no-nonsense attitude, fans love Food Network celebrity chef Anne Burrell for how real and down to earth she is. She's relatable in so many ways, and she's more like us than you realize.
It's hard to imagine a culinary superstar and professional foodie like Burrell being a picky eater. But it turns out there's one healthy food that she just can't stand. 
Anne Burrell's beginnings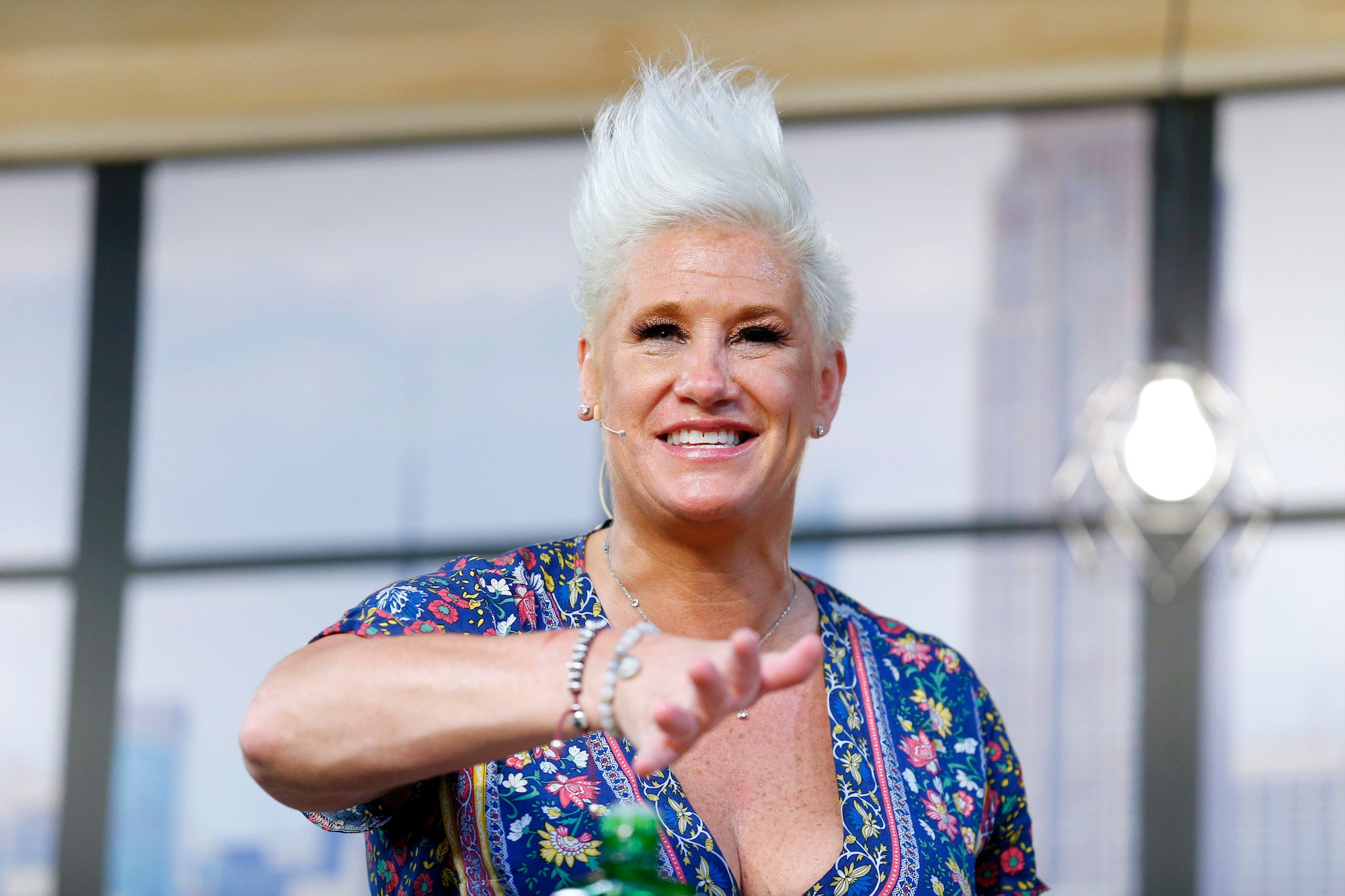 Burrell grew up in Upstate New York and had a love for food and cooking from a young age. Before pursuing her passion, she earned an English and communications degree from Canisius College in Buffalo, New York. But at 23, Burrell was working at a job she hated and realized a change was needed. So she decided to follow her first love of cooking.
She started out as a prep cook, doing unglamorous duties like cleaning shrimp, washing produce, and chopping vegetables. After a year, she went to the Culinary Institute of America. Following her graduation in 1996, she spent time in Italy, furthering her education at the Italian Culinary Institute for Foreigners, and honing her skills at a Michelin-starred restaurant in Tuscany called Bottega del' 30. 
When she returned to the States, Burrell worked in some of New York City's most well-known eateries, including Felidia, Savoy, and Lumi. 
Another celebrity chef gave Burrell her big break
While living in New York City, Burrell became the executive chef at the Italian Wine Merchants, which was co-owned by chef Mario Batali. The two worked together closely, and in 2005, Batali asked if she'd be one of his sous chefs on a new Food Network show called Iron Chef America. 
"Mario, Mark Ladner, and I went against Morimoto. We won, and Mario said, 'that's it. You are my Iron Chef team for forever.'" Burrell said, via AOL. "Then the Food Network wanted to see if I could cook and talk." 
The network gave Burrell her first show in 2008. On Secrets of a Restaurant Chef, she used her years of kitchen experience to reveal how to easily recreate restaurant-quality meals at home. She also appeared on Best Thing I Ever Ate and competed on The Next Iron Chef and Chopped All-Stars Tournament.
In 2010, she began cohosting Worst Cooks in America. The show takes hopeless, cooking-challenged contestants through a culinary boot camp for a chance to win $25,000. It's now in its 20th season. 
In 2011, Burrell released her first cookbook, Cook Like A Rockstar, which became a New York Times bestseller. Her second, Own Your Kitchen, was published in 2013. 
The healthy food Burrell hates 
Burrell is known for cooking up flavorful, rustic dishes made with fresh, simple ingredients. But she revealed to People the one healthy food that you'll never find her eating.
"A lot of people laugh at me because they're like, 'you're a chef and you don't like so much food,'" Burrell explained to People. "I don't like salmon. I don't like blue cheese. I can taste both of them and understand if the dish is prepared well, but I will never sit down and eat salmon. Ever. I wish I liked it. I mean, it's good for you."
Salmon is indeed good for you. It's actually one of the healthiest foods on the planet, per Healthline, chock-full of nutrients like omega-3 fatty acids, B vitamins, protein, and potassium.
These powerful nutrients can reduce the risk of heart disease and some cancers, fight inflammation, lower the chance of developing dementia and Alzheimer's disease, and can even relieve the effects of rheumatoid arthritis. The American Heart Association recommends eating at least two 3.5 ounce servings of fish like salmon every week.