Anne Hathaway Has a Fiery Way of Dealing With Anxiety
It can be hard to imagine stars — whose lives often seem picture perfect to fans looking in from afar — having to deal with anxiety. It can be especially hard to imagine stress and anxiety being a problem for someone like Anne Hathaway who seems so fun-loving and easy-going. However, having a great sense of humor, a thriving career, and even millions of dollars does little to push back the pressures of the world. 
In fact, stars may be even more prone to anxiety because the very nature of their work means that they are under extra scrutiny. Every choice they make and action they take is held up for judgment, and the opinions of others are constantly ringing in their ears.
Anyone in this position has to figure out the best way to deal with it, and Hathaway has a unique and creative strategy to push anxiety out of her mind.
Anne Hathaway has a mixed reception from the public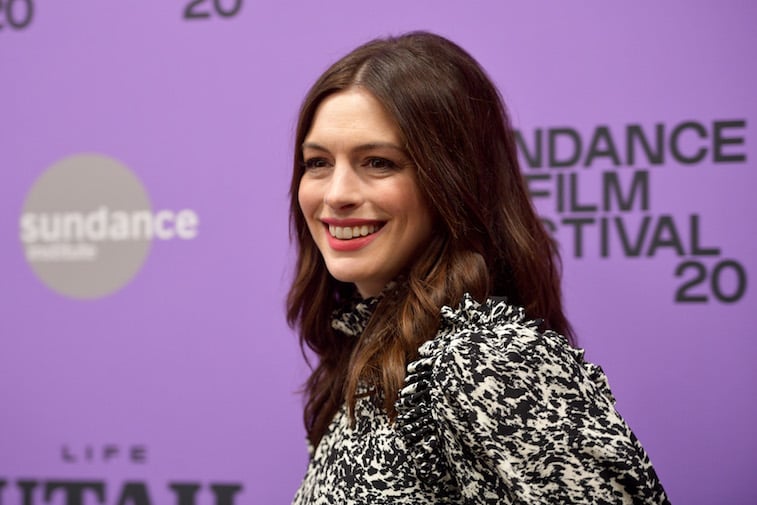 Much of Hathaway's work seems so innocuous and sweet that it's difficult to imagine why people wouldn't like her. After all, she's played in feel-good family films like The Princess Diaries and Ella Enchanted.
Even her more serious work typically has her portraying sympathetic and interesting characters like Fantine in Les Miserables or the White Queen in Alice in Wonderland. 
Still, the Oscar-winning actor has managed to stir up some negative emotions in a group of people so vocal they've earned their own nickname: Hathahaters.
This group has a wide collection of complaints about Hathaway that includes her decision to co-host the 2011 Oscars with James Franco and a vague complaint that she doesn't seem authentic. 
Anne Hathaway has also won her fair share of support
While there may be some people who aren't fans of Hathaway, there are plenty of people who are fully behind her and her work. Even in the face of criticism, the star has managed to stay positive, focused, and upbeat. She has also been open and honest about her own past struggles with insecurities.
She used the viral "10-year challenge" to post a picture of her at the 2009 and 2019 Golden Globes. While she looks stunningly beautiful and even has the same body pose in both shots, she captioned it in a way that focused on her internal changes. She went from feeling insecure and unsure of herself to feeling more capable and on top of things.
Fans have found her honesty refreshing and are happy to continue supporting her new projects as she takes increasingly complex and more serious roles.
Anxiety has been a serious problem for Anne Hathaway
In a February 2019 interview with Town and Country, Hathaway used her signature honesty and openness to be frank about her struggles with anxiety. She talked about how she had to block out negativity from her life in order to focus on what mattered most.
Those important topics include advocacy work that she does when she isn't in front of the camera. 
Even with her commitment to keeping the "garbage" out of her life, she admits that sometimes it all gets to be too much. That's when she turns to a tried and true method to banish the negative thoughts. She sets a timer on her phone — she suggests 12 minutes — and writes down everything that's bothering her. "You spew it all out," she explains. "You do not read it."
When the timer goes off, you tear the page out and light it on fire with a nearby candle designated for that purpose. "All of this energy, this angst, this rage—everything is smoke," Hathaway explains. She turns her literal problems into metaphorical smoke, ready to vanish into thin air.