Anne Hathaway Net Worth and the 1 Parenting Tip She Took from the Royal Family
Anne Hathaway is best known for her roles in The Princess Diaries and The Devil Wears Prada. Here's a look at Anne Hathaway's net worth, career, and the one parenting tip she took from the British royal family.
How Anne Hathaway became famous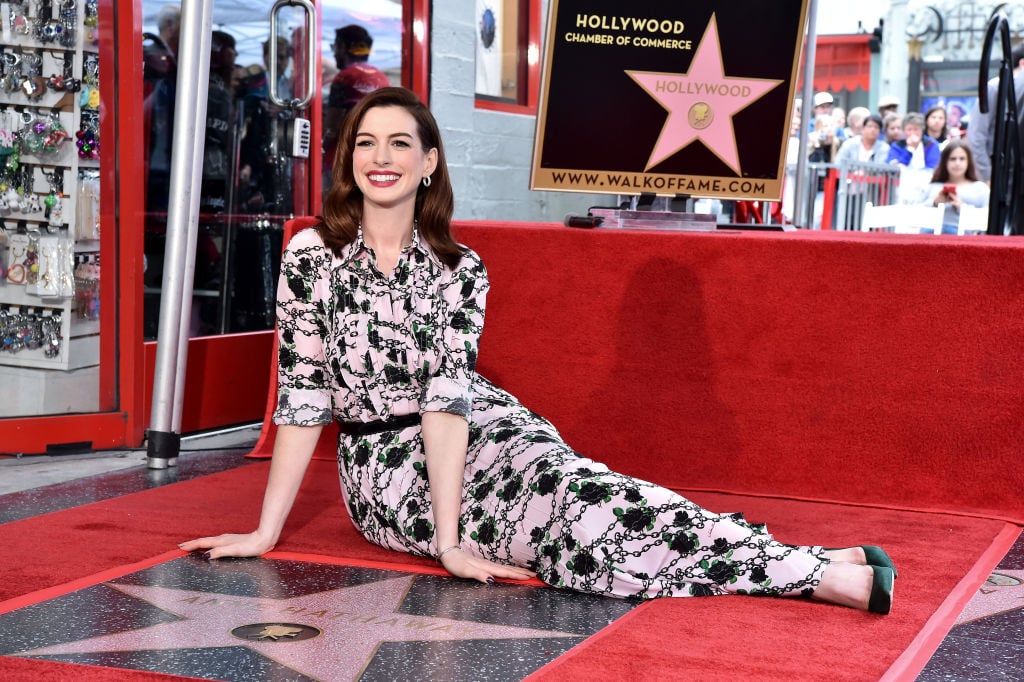 Anne Hathaway made her acting debut in the television series Get Real. She played the role of Meghan Green from 1999 to 2000. After that, Hathaway got her big break when she appeared in the 2001 film The Princess Diaries, in which she played the character Mia Thermopolis. In 2004, she appeared in the sequel, titled The Princess Diaries 2: Royal Engagement.
Anne Hathaway's movies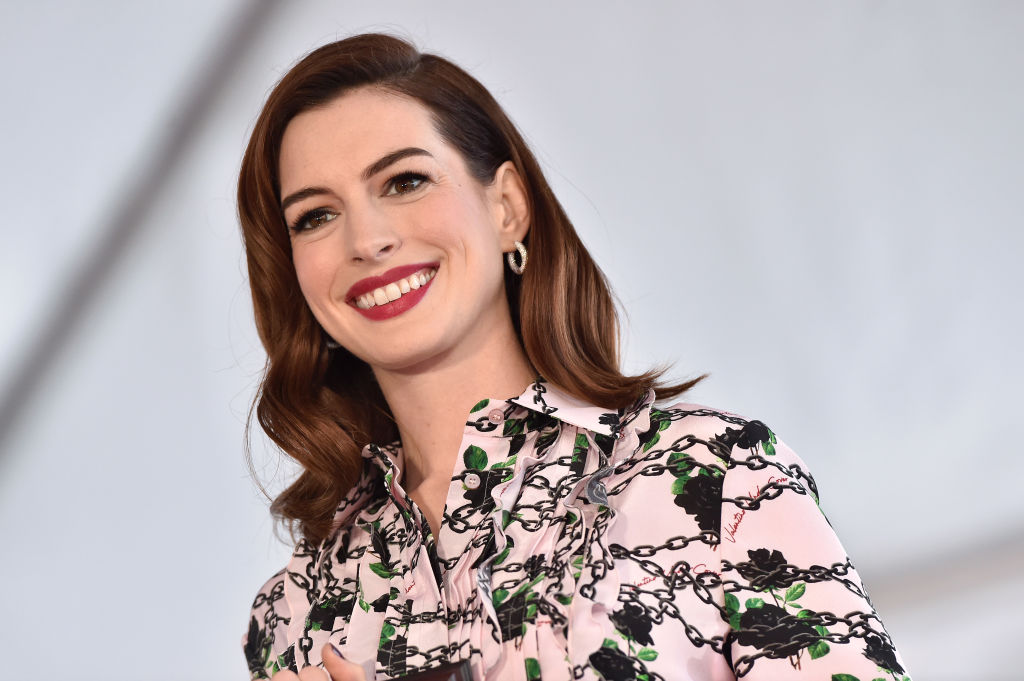 So far, Hathaway's highest-grossing film is the 2012 movie The Dark Knight Rises, with a lifetime gross of $448,139,099. Her other high-grossing films include Alice in Wonderland (2010), with a lifetime gross of $334,191,110; Interstellar (2014), with a lifetime gross of $188,020,017; Les Miserables (2012), with a lifetime gross of $148,809,770; and Rio (2011), with a lifetime gross of$143,619,809.
Hathaway is also known for her appearance in the 2006 movie The Devil Wears Prada. In 2010, she stirred up a bit of controversy after appearing in Love and Other Drugs,because of her nude scenes. The actress also starred in the 2018 film Ocean's 8, alongside Sandra Bullock, Cate Blanchett, Rihanna, and Sarah Paulson.
The parenting tip Anne Hathaway took from the British royal family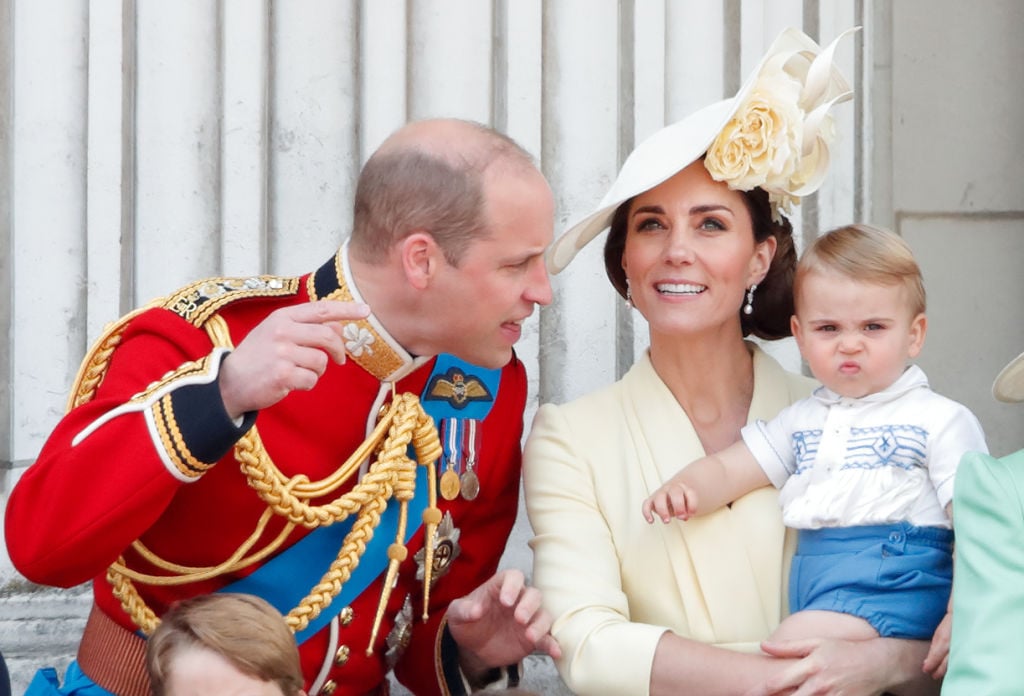 Hathaway learned a thing or two about parenting from the British royal family. In an interview with The Times, the Oscar-winning actress said she admires how Prince William and Kate Middleton speak to their children at eye level. Hathaway believes this method helps children feel empowered, so she started doing this with her son, Jonathan. "They get down on the child's level and speak to them eye-to-eye to make the child feel empowered," Hathaway told the publication. "I thought that was really cool. I started doing that with Jonathan."
Anne Hathaway does more than act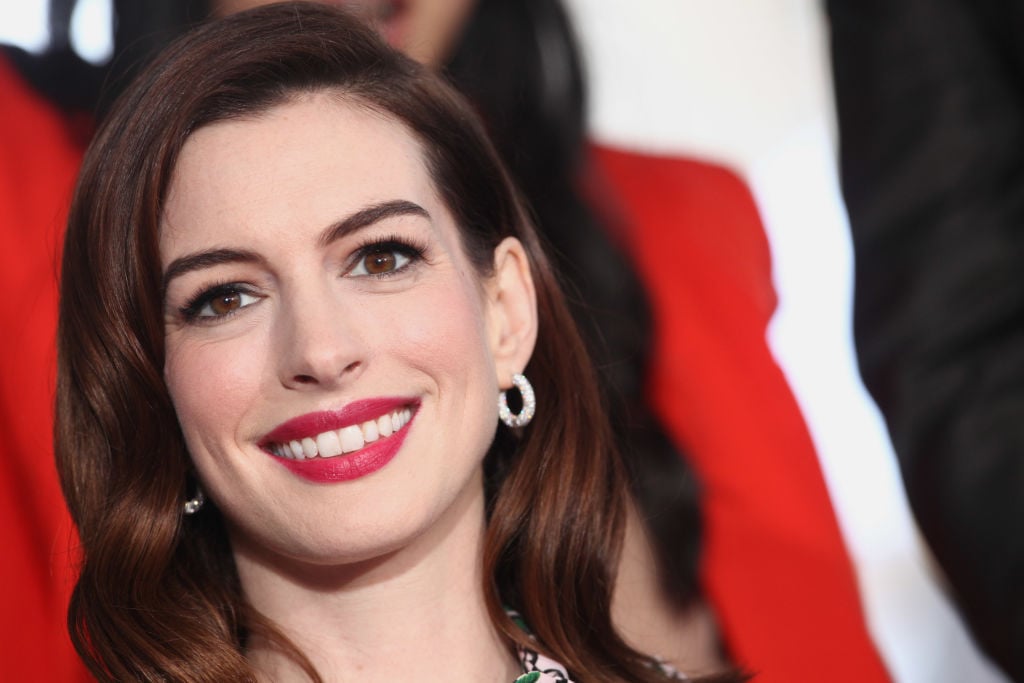 In addition to acting, Hathaway earns money as a producer. Some of her production credits include Song One, Colossal, The Lifeboat, and Live Fast Die Hot. Product endorsements are another source of income for the actress. She has collaborated with many brands including Tod's, Bolon Eyewear, and Lancôme.
Anne Hathaway's net worth
As of this writing, Anne Hathaway has an estimated net worth of $80 million according to Celebrity Net Worth.
Read more: Jessica Alba Net Worth and How She Makes Her Money
Follow Sheiresa Ngo on Twitter.