Anne Hathaway Used to Watch 'Jersey Shore' but 1 Roommate Made Her Stop
Find out what Anne Hathaway used to enjoy about watching 'Jersey Shore' and why the actor says she stopped watching the MTV series.
Most people know Anne Hathaway from movies like The Devil Wears Prada, Les Misérables, and The Witches. But fans of Hathaway might be surprised to learn she's a fan of the reality series Jersey Shore. Find out what Hathaway enjoyed most about the MTV show and the unfortunate reason she stopped watching.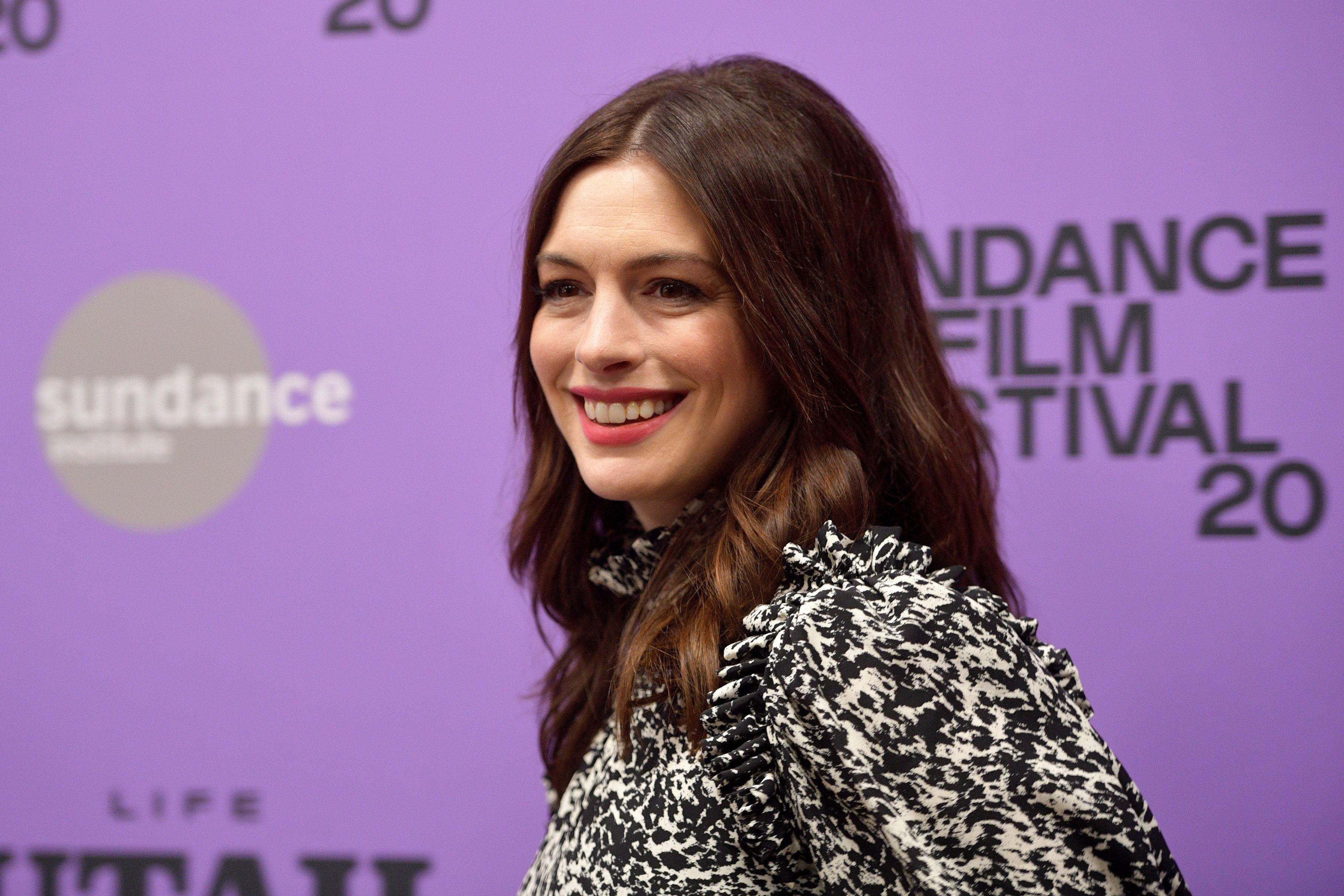 'Jersey Shore' fan base includes celebrities like Ashton Kutcher and Leonardo DiCaprio
Jersey Shore has a massive fan base. Even celebrities like Leonardo DiCaprio and Ashton Kutcher watch the MTV reality series. 
Back in 2009, when Jersey Shore debuted, DiCaprio says he was recording the series on his TiVo and watching it during his downtime. "It's a funny show," the award-winning actor told Access Hollywood in 2010 (via Reddit). "It's hilarious." 
The Once Upon a Time…In Hollywood actor isn't the only celebrity who watches Jersey Shore. That '70s Show cast member Ashton Kutcher is also a big fan. 
"I was on the Jersey Shore bandwagon really early," Ashton Kutcher told MTV News in 2011. "A good friend of mine started showing me all these pictures of all these guidos online and then she was like, 'Oh my God, you have to see this show,' and so I started watching." 
Kutcher met Mike "The Situation "Sorrentino, Nicole "Snooki" Polizzi, and Pauly DelVecchio shortly after the first season aired. It's unclear whether or not he watches the reboot Jersey Shore: Family Vacation. 
Anne Hathaway thinks 'Jersey Shore' stopped being 'authentic' when 'The Situation' broke the fourth wall
When Jersey Shore first debuted on MTV, Hathaway was a big fan. Like Kutcher and DiCaprio, she was captivated by the group of guidos the show introduced. 
"I thought the first season of the show was awesome because it was authentic," she told Interview Magazine. But now, Hathaway feels differently about Jersey Shore. 
"I don't watch it any more because now they know that there's a camera there," she explains. "'The Situation' is totally self-aware. He's referring to himself as 'The Situation' non-stop." 
Hathaway remembers a time on Jersey Shore when Sorrentino had his car towed. "He was like, 'We've got a situation here, and The Situation is the situation.'"
The Devil Wears Prada star would likely hate Jersey Shore: Family Vacation, as Sorrentino's habit of breaking the fourth wall has only continued. Throughout the reboot, Sorrentino will often look directly into the camera a la Jim Halpert (John Krasinski) in The Office. 
Anne Hathaway identifies with Nicole 'Snooki' Polizzi from 'Jersey Shore' 
When Hathaway did watch Jersey Shore, it was for Polizzi. "When I saw 'Snooki,' I saw my twin," Hathaway tells Chelsea Handler, who spoke with her on behalf of Interview Magazine. Ironically, seeing so much of herself in Polizzi eventually took the escapism out of the show for Hathaway. 
"I couldn't lose myself in the show anymore because there I was," she admits. "Snooki" wasn't Hathaway's only favorite roommate when she watched the series. "I think [Jenni] 'JWoww' [Farley] is amazing," says the New Jersey native. "She's intense. 'JWoww' to me is proper Jersey because she will scrap for a friend."
Just because she stopped watching the MTV series doesn't mean Hathaway dislikes the show. "I think that Jersey Shore is awesome," Hathaway admits.