Anne Rice Death at Age 80 Left a Legacy of Embracing Dreams, Son Shared
Author Anne Rice's death left her family grief-stricken and reflecting on the gifts she gave them throughout her life.
Famously known for penning the best-selling novel "Interview With the Vampire," Rice's writing and boldness taught son Christopher, also a writer, to embrace his dreams. And to "reject conformity and challenge the dark voices of fear and self-doubt."
Anne Rice's death at age 80 came after a stroke
Christopher Rice posted a tribute to his mother and announced she had died on Dec. 11. "Dearest People of Page. This is Anne's son Christopher and it breaks my heart to bring you this sad news. Earlier tonight, Anne passed away due to complications resulting from a stroke," he shared on her Facebook.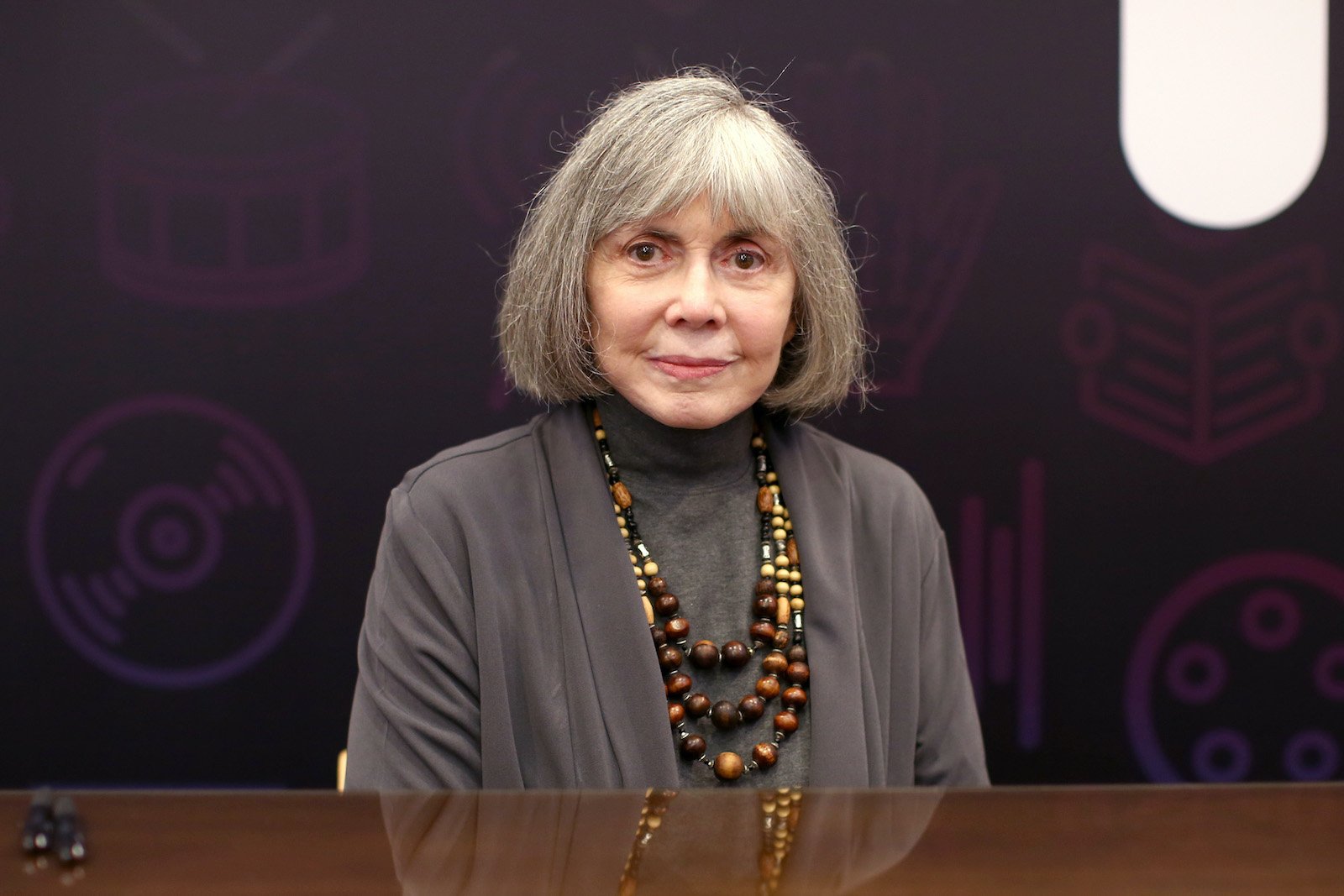 "She left us almost nineteen years to the day my father, her husband Stan, died," he continued. "The immensity of our family's grief cannot be overstated. As my mother, her support for me was unconditional — she taught me to embrace my dreams, reject conformity and challenge the dark voices of fear and self-doubt. As a writer, she taught me to defy genre boundaries and surrender to my obsessive passions."
Christopher Rice described saying goodbye to his mother and wrote that her younger sister Karen said, "What a ride you took us on, kid." He added, "I think we can all agree."
"Anne will be interred in our family's mausoleum at Metairie Cemetery in New Orleans in a private ceremony. Next year, a celebration of her life will take place in New Orleans. This event will be open to the public and will invite the participation of her friends, readers and fans who brought her such joy and inspiration throughout her life."
Anne Rice inspired many others and a vampire genre
Rice's death announcement prompted others to share how Rice's career impacted their lives. Rocker Darren Hayes tweeted, "So sad to learn of the passing of the incredible author Anne Rice. I named our band Savage Garden after a passage from her novel 'The Vampire Lestat'. I adored escaping into the rich, vivid worlds she created. My deepest sympathy and love to her son and author."
Writer Sarabeth Pollock tweeted, "Anne Rice played such an important role in my life. Her work inspired me to learn as many languages as I could and to study history with zeal. Interview with the Vampire put my life on a whole new trajectory. She leaves behind a tremendous legacy."
Others viewed Rice as being the force that started the cultural love of vampires. "People are going to have so many different takes on Anne Rice's legacy … but one of my favourite odes to her is #WhatWeDoInTheShadows, @HARVEYGUILLEN's Guillermo & perfect cosplay. Yeah. That totally sums up the cultural and supernatural impact in a single image," author Danielle Blinks wrote.
The vampire dynasty that started it all …
Long before Rice's Vampire Lestat was Bram Stoker's "Dracula". But vampires experienced a "dry spell" after the release of "Dracula" in 1897. Rice's "Interview with the Vampire" written in 1976 may have lit a fire that began to smolder under the vampire genre.
Films popped up like  Love at First Bite, The Lost Boys, and Fright Night in the 1980s. And of course, the film, Interview with the Vampire. Followed by a remake of Bram Stoker's Dracula in the 1990s. But then the vampire fascination went hard with HBO's True Blood and the CW's The Vampire Diaries shortly after the turn of the century.
At the same time, the Twilight film series dropped, solidifying the culture of vampires. Forbes asked Rice about the vampire explosion in 2009. "I really have no idea," she remarked. "Except that the vampire as a mythical being is not nearly exhausted." It continues today in the satirical series, What We Do in the Shadows.
A remake of Interview with the Vampire is rumored to be underway on AMC.