'Anne Rice's Mayfair Witches' Star Alexandra Daddario Calls Show 'Very Perverse, Very Disturbing'
AMC is no stranger to dealing with antiheroes. Breaking Bad and Better Call Saul are prime examples and even Mad Men qualifies. So they seem like the right network for Anne Rice's universe since Rice makes monsters the main characters. Anne Rice's Mayfair Witches star Alexandra Daddario calls the new show "very perverse" and "very disturbing."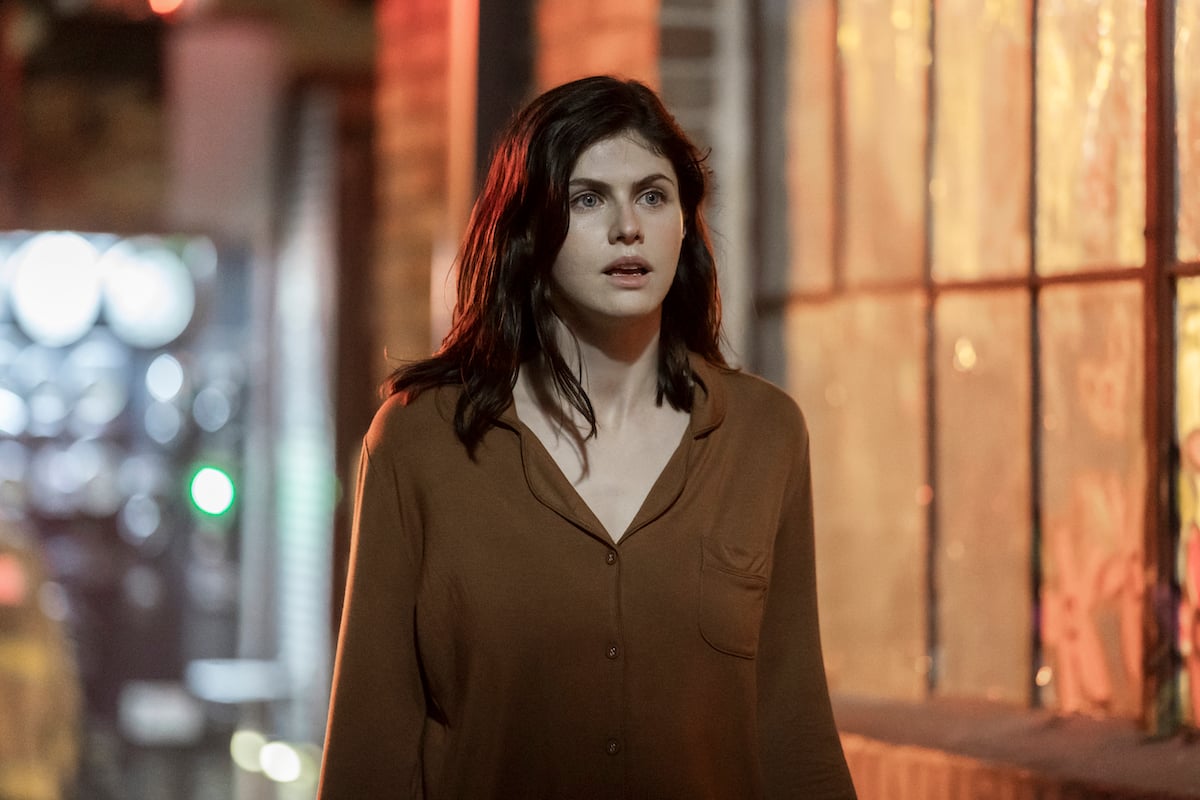 Daddario was on a Television Critics Association panel with co-star Harry Hamlin and executive producer Mark Johnson on Aug. 10. They described the dark themes of AMC's second Anne Rice show. Anne Rice's The Mayfair Witches premieres Jan. 8. 
Why Alexandra Daddario calls 'Anne Rice's The Mayfair Witches' perverse and disturbing 
Daddario plays Rowan Fielding, a neurosurgeon who discovers she comes from a family of witches. That's where Anne Rice's The Mayfair Witches begins. If you've watched AMC's adaptation of Interview with the Vampire, you can also imagine how the show may handle the sexuality and violence of witches. 
"There are things that feel familiar," Daddario said. "It's very perverse, a lot of beats. It's very, very disturbing in these very uniquely psychological ways that only Anne Rice could do. And we're trying to bring that into the show. We are bringing it into the show.
"So, I just think it's incredible to do something that is based on an Anne Rice novel and also bring that sort of unique touch of weirdness and just her investment in the dark side of human nature with no rejection of it. That creates a real unique genre piece, I think."
Harry Hamlin embraces the darkness of 'Anne Rice's The Mayfair Witches' 
Hamlin plays Cortland Mayfair. As the patriarch of the Mayfair family, Cortland gets to be involved in much of Rice's twisted narrative. 
"The thing about this show is it's so mysterious and exotic and wonderfully sick in so many cool ways," Hamlin said. "And the character that I play has all of those things combined in kind of a delicious bouillabaisse of exotic New Orleans food. I don't know  The food is great there, by the way."
Anne Rice spoke to the outcasts 
Johnson said that one of the reasons Rice's books endured is because a lot of readers saw themselves in her characters. Maybe vampirism and witchcraft were metaphors.
Well, I think there's a reason that Anne Rice was so embraced by a young readership.  And there's something so much about belonging and feeling an outsider and being told that it's okay to be an outsider. So, I think what we're trying to do with Anne Rice, which she's done so well on her own is somehow make what was so relevant when she wrote these books and is so relevant about them now. Somehow embrace them in a way that is true for our time, and I think that readership, I think everybody should go back to Anne Rice, and if they haven't read her already, start reading again because the applicability to being who you are and to transformation and to acceptance and to, quite frankly, a really, really profound love is at the base of what we're doing.

Mark Johnson, Television Critics Association panel, 8/10/22