'Annette': Adam Driver and Marion Cotillard 'Shared the Same Anxiety' About This Aspect of the Movie
The Leos Carax-directed film Annette is a rock opera starring Adam Driver, Marion Cotillard, and Simon Helberg. It may come as a shock to some movie-lovers that the cast of Annette sang most of their lines as they were performing them — there was no audio recording or lip-syncing. Cotillard reveals how the singing in Annette created this shared sense of anxiety for her and Driver.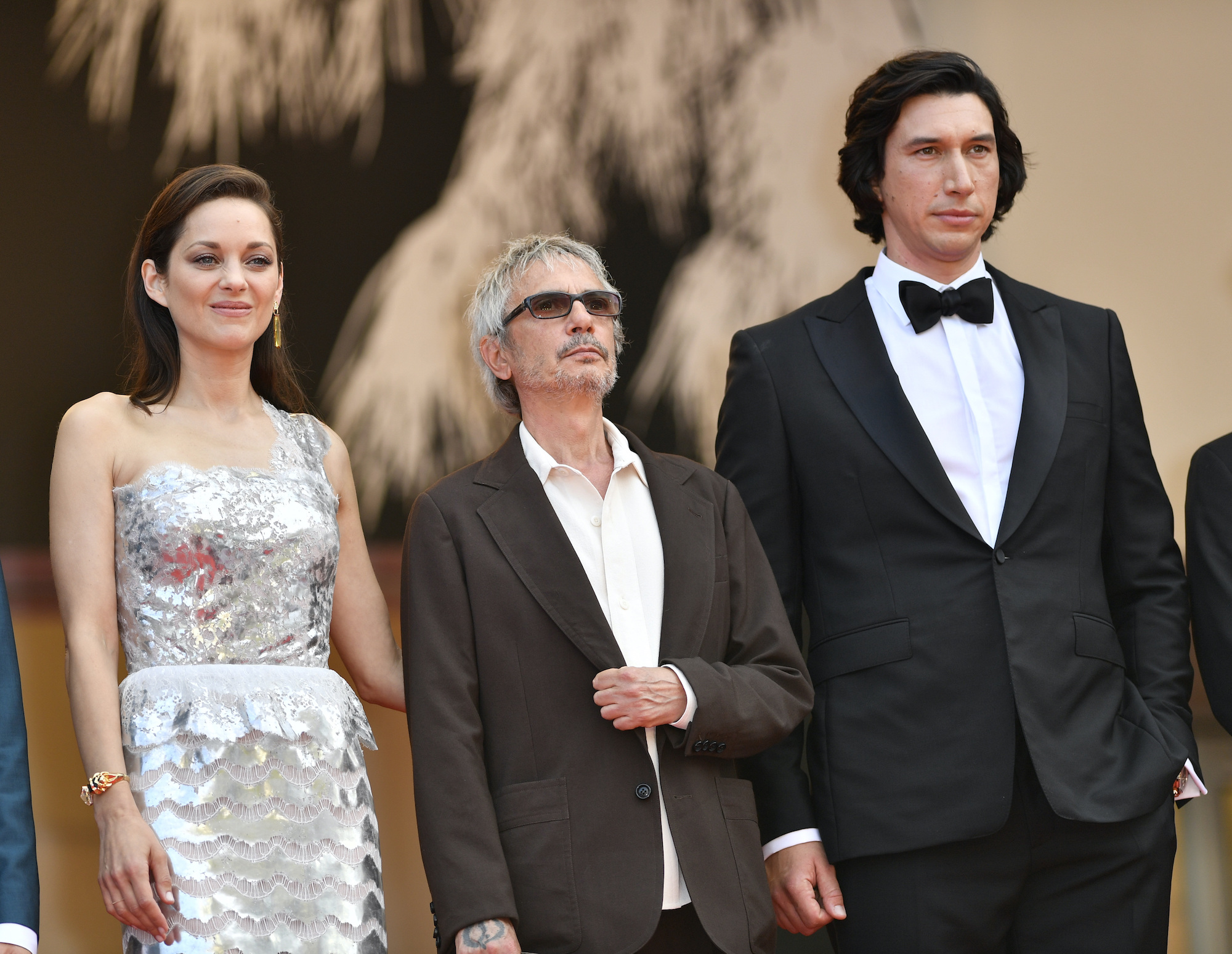 Adam Driver and Marion Cotillard in the musical 'Annette' 
Annette debuted at the 2021 Cannes Film Festival. The rock musical is a tragedy about an aggressive comedian, Henry McHenry (Driver) with a fading career who falls in love with Cotillard's Ann, his charismatic opposite. 
When their daughter, Annette, is born, Henry and Ann begin to realize how their lives have changed since falling in love. The rock tragedy is told through songs written by Sparks brothers Ron and Russell Mael. 
Marion Cotillard says she and Adam Driver 'shared anxiety' about singing in 'Annette' 
During the press junket for Annette, Cotillard talked about working with Driver on the film. "I'm a huge admirer of his work," Cotillard explained to ET Canada (via Twitter).  
She also mentioned the stress she and Driver shared on the set of Annette regarding having to sing their lines. "I'm not a singer, he's not a singer, so we shared this anxiety," said Cotillard. "We could just look at each other being like, 'OK it's going to be hard, but we're going to make it.'" Thanks to Cotillard and Driver's "amazing relationship on set," they were able to work through that anxiety and give a stellar performance. 
'Annette' cast sings through sex scenes and smoke breaks  
During an interview with IndieWire, Cotillard talked about the challenges that came with singing her lines live. "I think it would have been very frustrating to record the songs in studio and basically lip sync the whole shoot," she explained. "It was very exciting to sing live, [but] it was very stressful too because sing live involves bodily action that usually you don't do while singing." 
In the movie, Cotillard's character, Ann, sings while she's swimming, smoking, birthing her child, and even oral sex. "When you sing, your whole body is involved," she added, citing how the sound of a voice is altered when doing any of the activities above. 
Ironically, that change in sound is what Carax was going for. "He wanted the sound to be challenged," Cotillard explained. "He wanted us to be out of breath because it was interesting." The Annette cast finds balance in their singing, body language, and the story's action creates an intense experience unlike any other. 
Adam Driver says doing sex scenes while singing 'feels very singular'
Like Cotillard, Driver had a unique experience with singing his lines in Annette. In what has become one of the most talked-about scenes in the movie, Driver sings "We Love Each Other So Much" mid-oral sex. 
"It feels very singular," Driver explained to ABC News regarding the sex scene. "Like: I won't be doing this again, most likely." 
While he may never sing during a sex scene again, Driver understands the need for singing in film. "People do sing in life — I mean, burst into song," he explained. "But we don't communicate through song. In a way, it feels more appropriate. There is something more vulnerable about it."
Annette is in select theaters and streaming on Amazon Prime.