'Annette': Adam Driver Sings During a Sex Scene, Something He 'Won't Likely' Do Again
If you've ever wanted to hear Adam Driver sing, now is the time! Driver has become known for his roles in movies like Star Wars. Soon, fans will get to see him play Maurizio Gucci in the upcoming House of Gucci. But it's rare to see Driver in a singing role — especially one that sings almost every line.
That's exactly what Driver does in the Leos Carax-directed film Annette. Find out why this could be the last time fans see Driver in a singing-heavy role.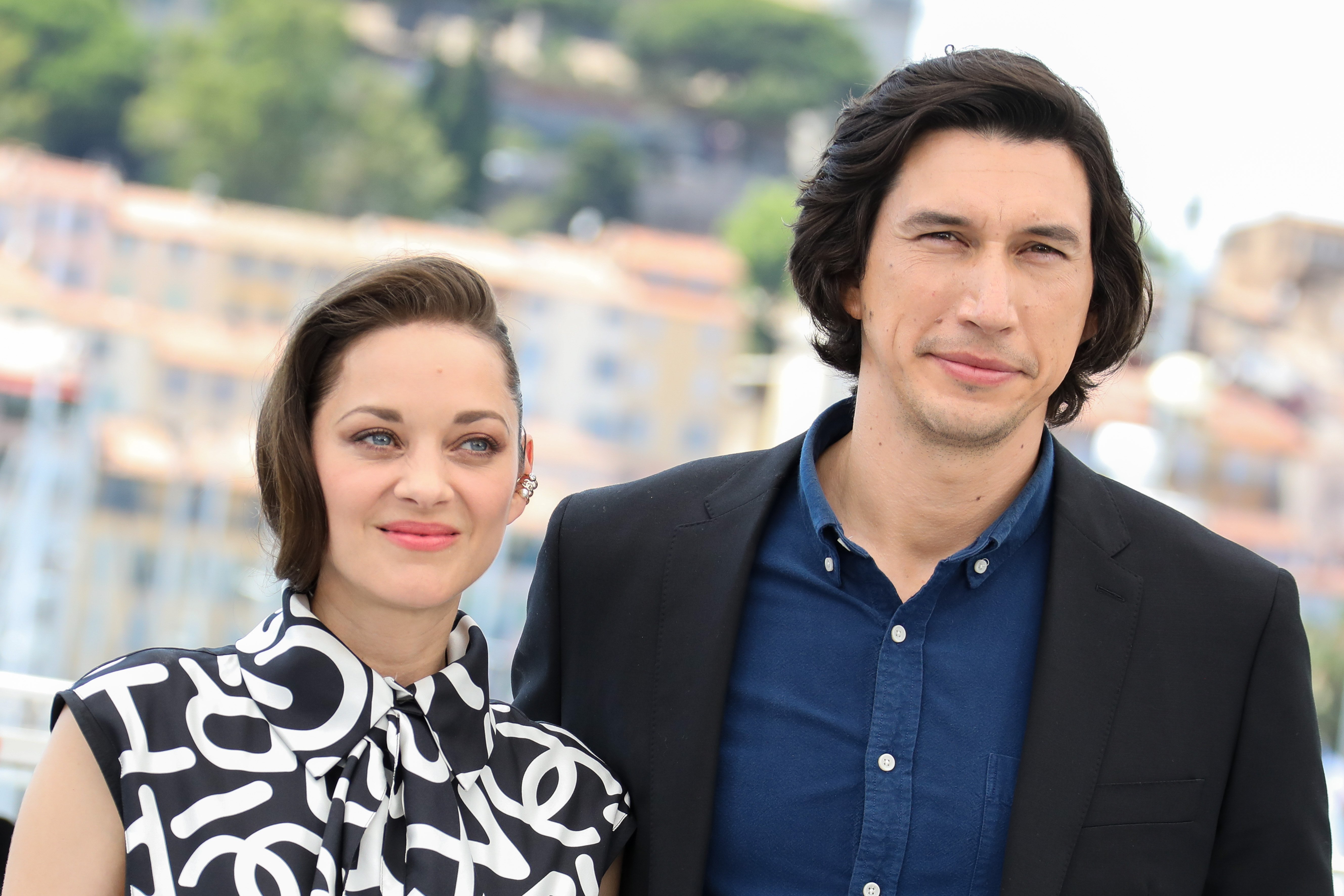 Adam Driver has a background in theater
As a teenager growing up in Mishawaka, Indiana, Driver had a passion for acting. One of his first acting roles was Pontius Pilate's water boy in a church play.
Later, Driver went on to have a line in Oklahoma! — "Check his heart!" In high school, Driver's theater teachers noticed his talent and encouraged him to audition for Juilliard. Unfortunately, Driver didn't get in his first time around.
"I didn't get in, I think, because I wanted to please," he told The New Yorker in 2019. "I had no opinion about what I was saying." After the prestigious school rejected him, Driver hit the road to Hollywood to try and make it in film.
But when he ran into car trouble on the road and didn't have enough money, Driver felt he had no choice but to return to Mishawaka. He was gone a week total, which he says made him feel like a "f—— loser."
Eventually, Driver enlisted in the military, where he served until he was honorably discharged due to a sternum injury. Upon his return home, Driver auditioned for Juilliard once again.
'Annette' movie features Adam Driver singing a majority of the time, including sex scenes
Annette debuted at the 2021 Cannes Film Festival. The film comes from the mind of Carax and stars Driver and Marion Cotillard.
As Driver explains to ABC News, Annette was seven years in the making. The musical is a tragedy about an aggressive comedian with a fading career who falls in love with Cotillard's Ann, his charismatic opposite.
According to the outlet, Driver sings most of his lines in Annette, which is something his fans aren't entirely used to but excited to see. Unfortunately, Annette could be the last time fans get to see Driver's musical side — at least during the sex scenes. One Annette scene in particular has Driver belting out lines from "We Love Each Other So Much" amid oral sex.
"It feels very singular," the actor tells ABC News of the film. "Like: I won't be doing this again, most likely."
Driver clarifies that he doesn't have plans nor "necessarily no interest" to sing again in future movies. He enjoys when singing is in film, adding: "People do sing in life — I mean, burst into song. But we don't communicate through song. In a way, it feels more appropriate. There is something more vulnerable about it."
Adam Driver movies that feature him singing
Part of Driver's audition for Juilliard required him to perform a song. He performed a monologue from Richard III and sang "Happy Birthday."
"This very interesting young man walked in the room — big, tall, lanky, with hair partially flopping over his face," Richard Feldman, a Juilliard teacher, told The New Yorker regarding Driver's audition. He landed it the second time around and his Juilliard experience continues to serve him well.
Most fans might not think of Driver as a musical performer. But outside of Annette, Driver has been in several other musical roles throughout his career.
RELATED: Cannes Film Festival: Adam Driver Skipped the 'Annette' Press Conference, but There's a Good Reason Why
Driver's musical debut was in the Coen Brothers' movie Inside Llewyn Davis, where Driver performs as part of the "Please Mr. Kennedy" recording session. And in Noah Baumbach's Marriage Story, Driver's role sings "Being Alive" from the Stephen Sondheim hit Company.
See Driver sing in Annette on Amazon Prime Aug. 20, 2021.