Clifton Powell Came To Tyler Perry's Defense After He Was Criticized By Spike Lee
Tyler Perry's Madea character is his most popular and beloved amongst his core fan base. First introduced on in his stage plays, he successfully transitioned Madea onto film and expanded the franchise based off of Madea's wit, sass, and wisdom. Critics have voiced their concerns with the Madea character, most notably Perry's colleague, Spike Lee.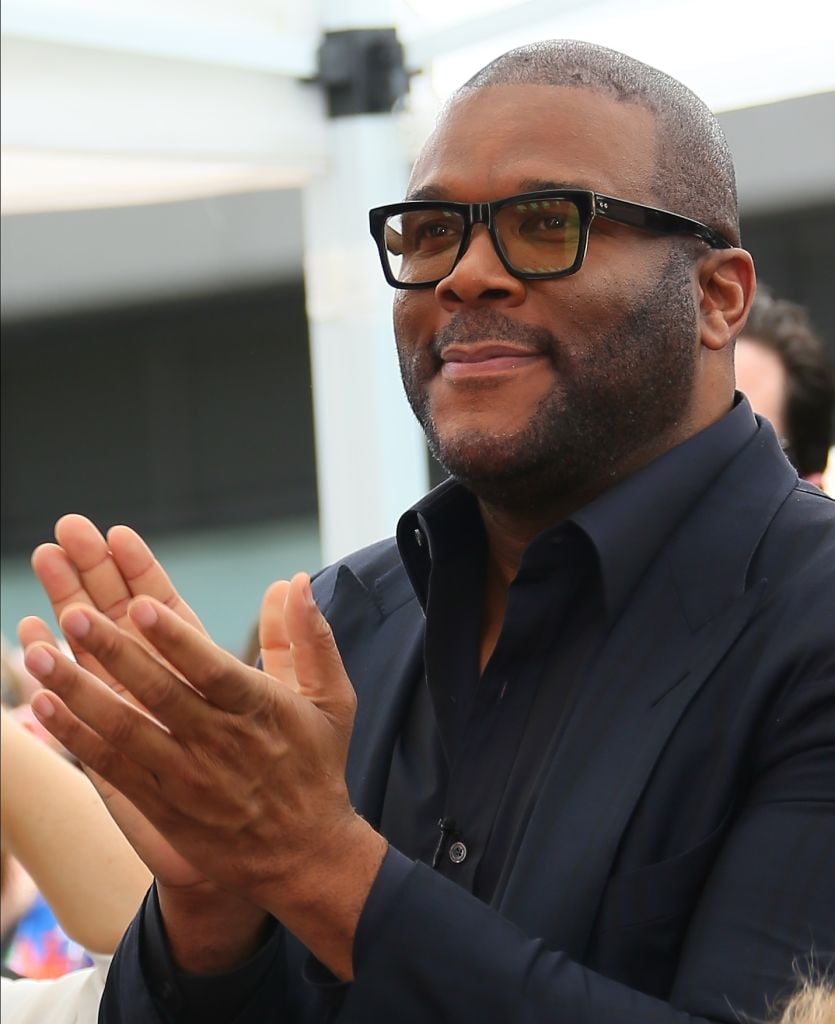 Lee, whose films are more on the socially conscious side, has been vocal in the past about feeling that Madea and other works of Perry's feed into negative stereotypes of the Black experience. Fans continued to support Perry, as did some of Black Hollywood, including actor Clifton Powell.
A recap of Spike Lee's criticism of Tyler Perry
Lee was not a fan of Perry's work in the beginning and he made it known whenever he was asked during interviews. During one televised discussion, he elaborated on why he was against Perry's character.
Each artist should be allowed to pursue their artistic endeavors but I still think there is a lot of stuff out today that is "coonery" and buffoonery. I know it's making a lot of money and breaking records, but we can do better. I am a huge basketball fan, and when I watch the games on TNT, I see these two ads for these two shows (Tyler Perry's "Meet the Browns" and "House of Payne") and I am scratching my head. … We got a black president and we going back to Mantan Moreland and Sleep 'n' Eat?
Perry shot back at Lee multiple times, criticism him for speaking on a public forum as opposed to speaking to him directly about his disproval. He also challenged Lee to band together with him and merge their ideas on a collaborative project to learn from one another versus the public feud. 
Lee eventually changed his tune about Perry and recognized him for his talents. He was even present at the opening ceremony for the unveiling of the new Tyler Perry Studios in Oct. 2019.
Clifton Powell defended Tyler Perry after Spike Lee's public criticism
One person who was also not appreciative of Lee's comments and his perceived public bashing of other Black artists was Powell. During an interview with The Russ Parr Morning Show after Lee's comments, Powell said that Lee should focus more on hiring people of color as Perry does and that Lee should refrain from stepping on Perry's toes.
"He has never hired me, I don't really care, because I would never want to work with him. Tyler [Perry] has found his genre," Powell said. "The problem with being African-American in film as a producer, you have to be so worried about stepping on toes. We have just a few outlets in terms of the dimensions we are as a people. We zero in because there are not enough dimensions of what we do."
Clifton Powell explains his previous comments about Spike Lee in an interview with YouTube's 'Comedy Hype'
In an Oct. 2019 interview with Powell on Comedy Hype, Powell offered up an explanation as to why he made the comments about Lee in the first place and insisted that the statement applies to all Black artists.
"What I really was trying to say is that I don't respect anyone, including myself, or my son or my daughter, that goes to the crossover press, meaning the white press, and puts down a brother or a sister who's trying to come up in this business," he said. "We need to support each other, we need to believe in each other."
Powell said that after his comments went viral, he and Perry spoke on the phone and Perry revealed to him that he'd had a conversation with Lee about his issues – which delighted Powell. "I think that's how that should be handled," Powell said in regards to Perry and Lee having the personal conversation.
Powell also noted that he has no personal issue with Lee and respects him as a filmmaker and fellow creative.