Another 'NCIS' Universe Death
Just when you thought you could take a breath, another character in the NCIS universe dies. This time, a character on NCIS: Los Angeles is killed. Here's a rundown of what happened last time.
Warning: This article contains spoilers for NCIS: Los Angeles Season 12, Episode 14.
Callen goes on a quest to save Anna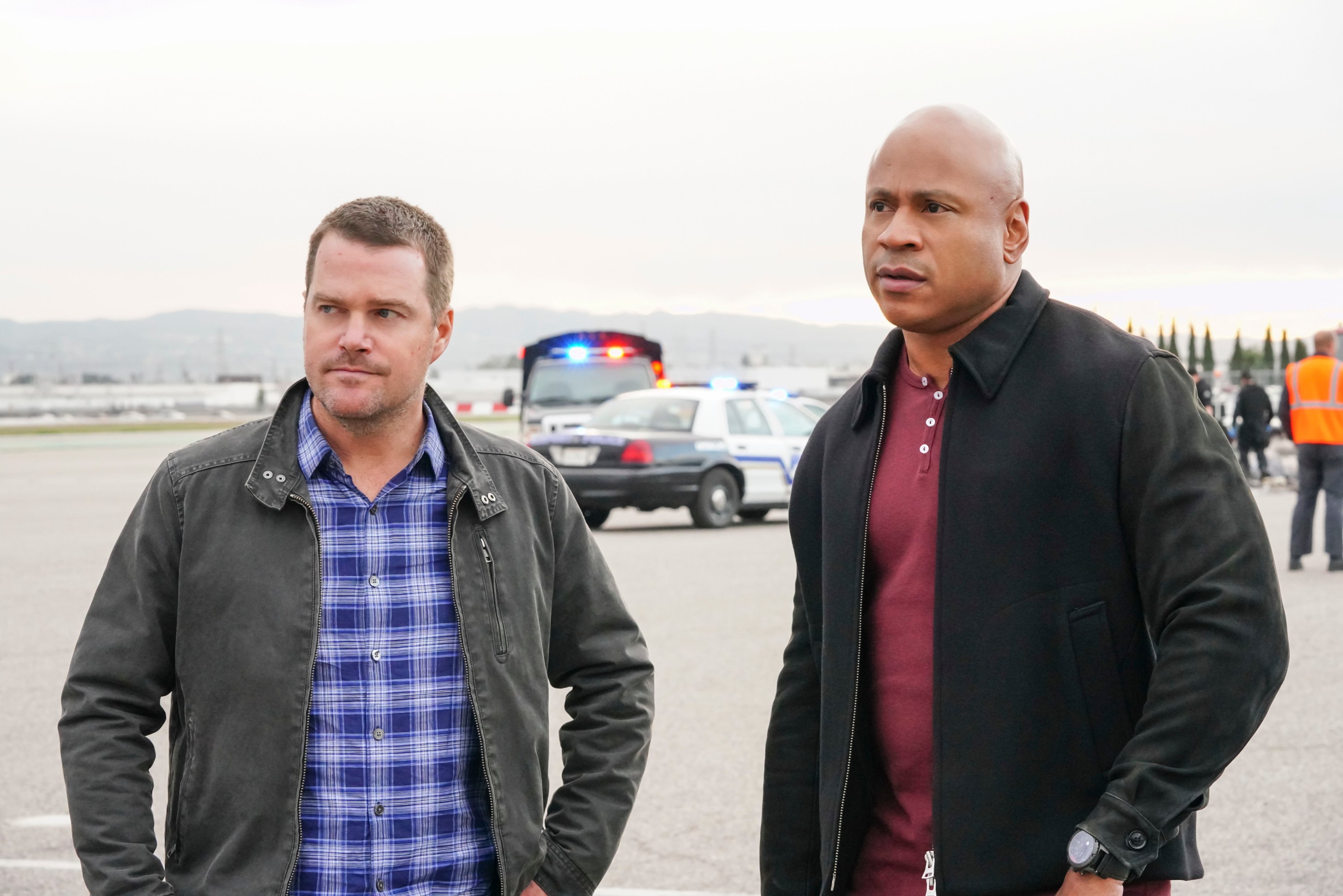 Anna (Bar Paly) is taken during an operation that goes wrong. During NCIS: Los Angeles Season 12, Episode 14 (titled "The Noble Maidens") Callen (Chris O'Donnell) does everything he can to find her. He's even willing to offer $250 million to anyone who can point the NCIS team in the right direction. However, Sam (LL Cool J) isn't too keen on the idea.
Anna was snatched after she followed Katya's instructions and met one of her accomplices at the park. Unfortunately, the accomplice threw Joelle out of the van and commanded Anna to get inside. The driver then took off with her.
Joelle was free—but she had a bomb strapped to her chest. Sam is able to help Joelle avoid getting blown up (he breaks her arm in order to get the bomb vest off of her), but Anna is nowhere to be found.
Another character in the 'NCIS' universe dies
Callen gets a tip from Joelle that helps him locate the shipping container where Anna is being held hostage. However, things get complicated when Anna's father, Arkady, shows up. Apparently, he also got a tip.
Deeks and Kensi are about to make their move on the shipping container when they spot Arkady with Kirkin. Densi tries to stop the men from storming the container because they're afraid they will be hurt. However, Kirkin and Arkady continue to move forward with their plan.
This turned out to be a bad idea. As Kirkin steps out, someone shoots him in the chest. He immediately drops to the ground and begins to take his last breaths. Deeks urges him to hold on, but it's too late. His wounds are too severe. This is the third recent death within the NCIS universe.
Who plays Kirkin on 'NCIS: Los Angeles'?
Anatoli Kirkin is played by actor Ravil Isyanov. One of his early roles was in the 1992 film Back in the U.S.S.R. That same year, he played the character Yakov in the TV movie Stalin. In 1995, he played a Russian hacker in the movie Hackers.
Two years later, in 1997, Isyanov had a recurring role in The Man Who Made Husbands Jealous. He played Boris Levitsky for three episodes. Some of Isyanov's other roles include appearances in Buffy the Vampire Slayer, JAG, NCIS, Prison Break, and 24. His NCIS: Los Angeles character was first introduced in 2013 during season 4, episode 13 (titled "Wanted").
NCIS: Los Angeles airs Sundays on CBS at 9:00 p.m. Eastern Time.
Follow Sheiresa Ngo on Twitter.