Ant Anstead Replies to Fan Slamming Him for Taking Son Hudson 'Away' From Christina Haack
TL;DR: 
Ant Anstead replied to an Instagram comment about taking his son, Hudson, "away" from his ex-wife, Christina Haack. 
The TV star called it the "last thing" he wants, advising the commenter not to "believe" everything they hear. 
Ant Anstead's reply comes amid an ongoing custody dispute with Christina Haack.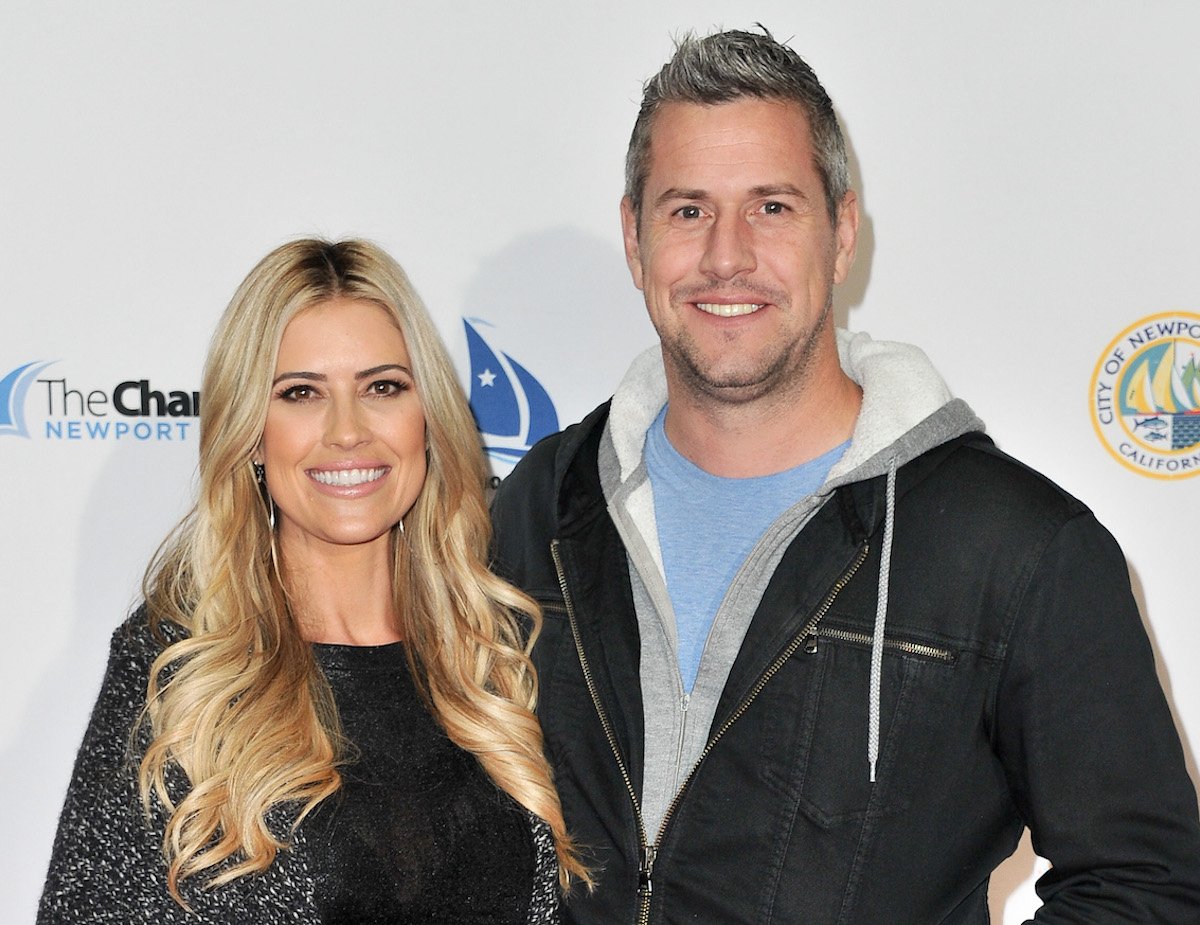 Ant Anstead is setting the record straight. After posting photos from a trip to England on Instagram, the Celebrity IOU: Joyride host replied to a comment about taking his son "away" from Christina Haack amid their ongoing custody battle. 
Ant Anstead filed for emergency full custody in April 2022, claiming Christina Haack endangered their son
In late April 2022, Anstead requested a major change to his and Haack's shared custody agreement. He filed for full emergency custody of their 2-year-old son, Hudson, with Haack getting alternating weekends.
According to court documents obtained by TMZ, the TV star made multiple claims about Haack. First, he claimed she doesn't spend a lot of time with Hudson. Anstead estimated she's spent approximately nine "full days each month" with the toddler in the last 20 months.  
Second, Anstead claimed Haack endangered Hudson and put him at medical risk. The Radford Returns host cited two incidents to support his claim. One where, on Haack's watch, Hudson sustained a sunburn that brought him to tears. Another where Haack failed to tell him she and her family had coronavirus (COVID-19) upon returning Hudson to his care.
Additionally, Anstead asked a judge to restrict Haack from including Hudson in social media posts for any "commercial endeavor" without his permission.
Just days after the court filing, a judge denied Anstead's request for full custody.
The TV presenter told an Instagram commenter taking Hudson 'away' from his mother is the 'last thing' he wants
In a May 23 Instagram post, Anstead fired back at a commenter who urged him not to take Hudson "away" from Haack. The post featured the TV presenter making a "quick dash to Blighty." He watched his two teenage children, whom he shares with his first wife, play cricket and rugby.
However, in the comments, Instagram users commented on Anstead and Haack's custody battle. "Don't take away Hudson from his Mum," one person said. "You will never forgive yourself Ant."
Anstead replied, saying, "Huh? Who told you that? That's the LAST thing I want!" The 43-year-old ended his reply by telling them not to "believe" everything they hear.
Ant Anstead responded to another Instagram comment about Hudson and the Christina Haack custody battle just days earlier
Replying to Instagram comments isn't exactly unusual for Anstead. At least not recently. Not a week before saying taking Hudson "away" from Haack is the "last thing" he wants, the father of three responded to another comment regarding the custody dispute.
Fans called out Anstead for posting Hudson on his Instagram and he took to the comments to respond, and in the process, seemingly criticizing Haack's parenting. Replying to a commenter who said they thought he didn't want Hudson to be "exploited on social media," Anstead said he "absolutely" does not.
"Being a kid and capturing organic moments in the footsteps of a toddler I'm all in favour of! It's a lovely diary to keep and look back on," Anstead said. "But being a puppet 'used' for commercial gain and being made to perform makes my stomach sick. The two are of course very different x x."
Anstead and Haack's custody battle continues in June 2022. The former husband and wife, who divorced in 2021, after separating in 2020, are set to attend mediation on June 15. Later in the month, on June 28, Anstead and Haack have a court hearing. 
RELATED: Christina Haack Shares Sweet Photo of Sons Brayden and Hudson: 'Brotherly Love'