How Ant Anstead's 2 Oldest Children Reacted to 'Devastating' Divorce: 'They Loved Christina'
TL;DR: 
Ant Anstead shares children, Amelie and Archie, with his ex-wife, Louise Storey.
The TV presenter once said his 2021 divorce from Christina Haack was "devastating for them."
He told them of the divorce in a "very, very difficult FaceTime call."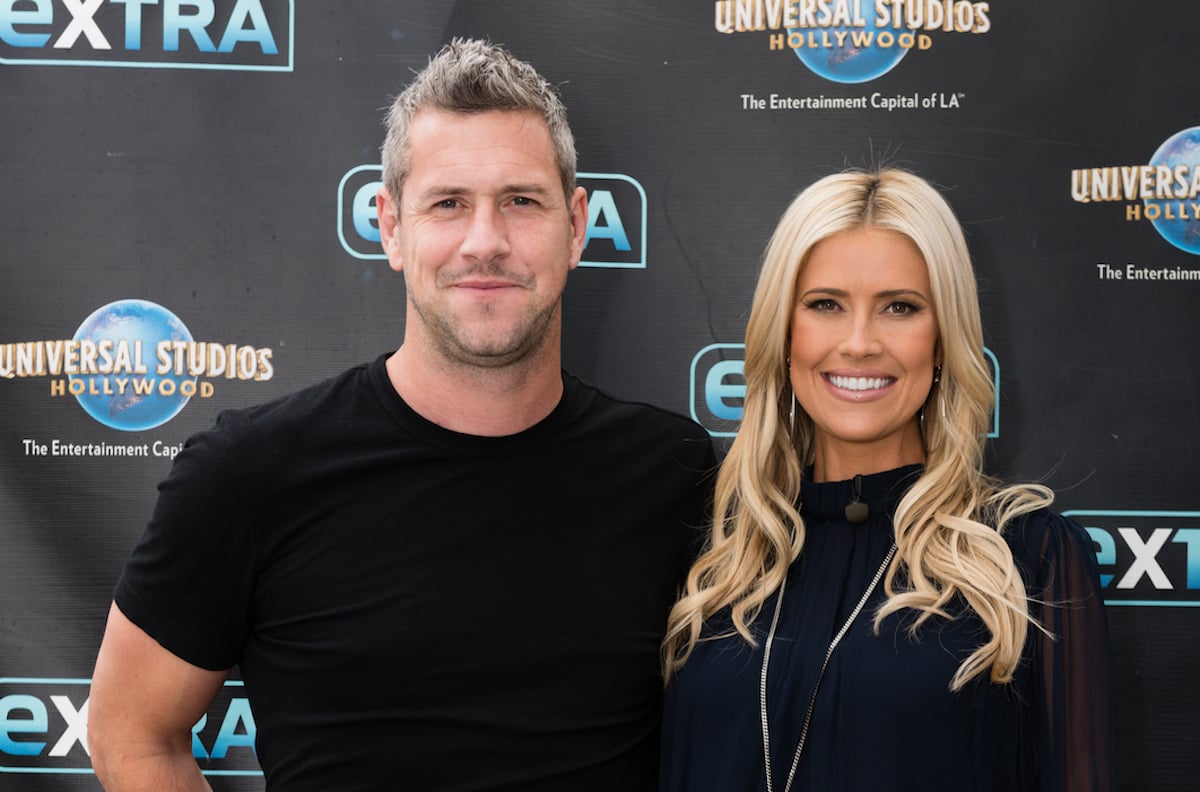 Ant Anstead's divorce from Christina Haack wasn't easy. As the Celebrity IOU Joyride star shared after the split, it had been especially hard on his two oldest children, whom he shares with his first wife. Anstead broke the news to them via FaceTime and it didn't change their feelings on the Christina on the Coast star. 
Ant Anstead and Christina Haack divorced in 2021
Anstead and Haack officially called it quits in 2021. Their divorce became final in June of that year after a year-long separation. Before their split, the TV stars had been together for nearly four years. 
Haack and Anstead started dating in 2017, both coming off of serious relationships. The For the Love of Cars alum had split from his first wife, Louise Storey. As for Haack, she'd been separated from her now-ex-husband and former Flip or Flop co-star, Tarek El Moussa.

After a year of dating the TV presenter and HGTV star said "I do." Anstead and Haack got married on Dec. 22, 2018. In September 2019, they welcomed their now-2-year-old son, Hudson London Anstead. 
Ant Anstead's children 'really wanted' him and Christina Haack 'to work'
Anstead's oldest children, Amelie, 18, and Archie, 15, were rooting for him and Haack. As Anstead told People following the divorce, it had been tough on his two oldest kids. They wanted the couple to work out. Referring to them as his "best friends," the 43-year-old shared that the split had been "devastating for them." 
Amelie and Archie, who live in England with their mother, learned of the split over the phone. "It was a very, very difficult FaceTime call," Anstead said. "They loved Christina — they still do — and they really wanted us to work." 
"I think every child just wants to see their parents happy," he added.
Now there's a new romance for Amelie and Archie to get excited about. Anstead's dating Oscar-winning actor Renée Zellweger.
Anstead filed for full custody of his and Haack's son, Hudson
In April 2022, the TV presenter took steps to change his and Haack's current co-parenting situation. Anstead filed for full custody of Hudson, claiming the Christina on the Coast star not only created a dangerous environment but also put the toddler at medical risk.
Per court documents, Anstead described Haack as largely absent from Hudson's life. He also cited a severe sunburn that supposedly brought Hudson to tears. Additionally, he described a January 2022 incident where Haack brought Hudson to him without sharing that her family had coronavirus (COVID-19). 

Anstead's request included receiving full custody of Hudson, with Haack getting alternating weekends. He also wanted the judge to keep his ex-wife from featuring Hudson in any social posts for "commercial endeavor" without his permission. 
Shortly after filing an emergency order for full custody, a judge denied Anstead's request. According to E! News, the case is set to be addressed at a hearing in June 2022. Meanwhile, Haack's husband, Joshua Hall, shared a message on social media while Haack shared a cryptic response on Instagram.