Ant Anstead's Instagram Throwback Photo for Father's Day Has Fans Doing a Double-Take: 'Hudson Is Your Twin'
Ant Anstead shared a throwback photo on Instagram for Father's Day, and fans can't believe how much the English TV presenter looked like his and Christina Haack's son Hudson. Here's what Anstead posted and what fans are saying about it.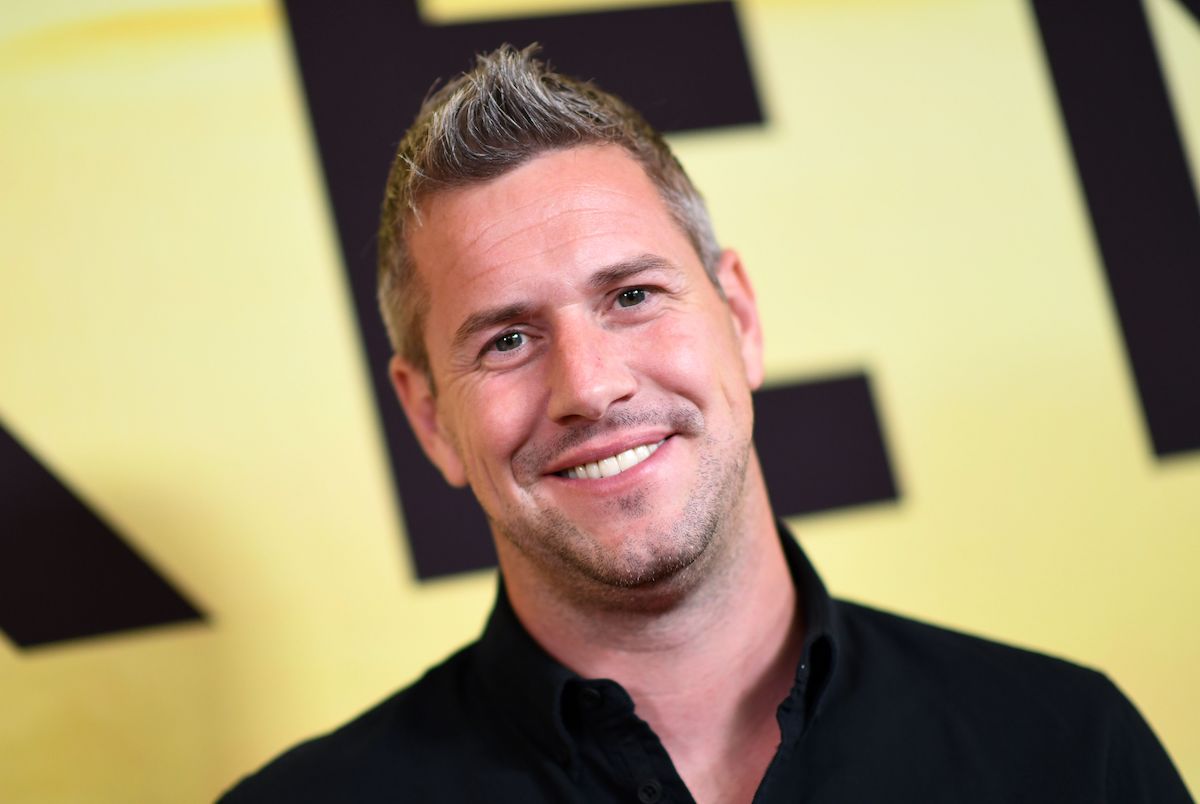 Ant Anstead shared an Instagram throwback photo on Father's Day
On June 19, Ant Anstead shared an Instagram post celebrating Father's Day. The English TV presenter has three children: a daughter named Amelia and a son named Archie from his marriage to Louise Storey, and a son named Hudson from his marriage to HGTV star Christina Haack. 
Anstead posted a photo of what appeared to be his father with four children, dining outside on folding chairs.
"Happy Father's Day to all the great dads out there!" the former police constable wrote in the caption. "And to my dad who did so much for us and wore the worlds tightest shorts at the same time! Thank you dad ❤️"
Fans think Ant Anstead looks identical to Hudson, his 2-year-old son with Christina Haack, in his Father's Day Instagram post
Ant Anstead's fans loved his Father's Day post, and they couldn't believe how much one little boy in his Instagram throwback photo looked like the English TV presenter's youngest son. They are sharing their opinions in the comments section of his post.
"Hudson is sitting next to your dad! LOL," wrote one fan, while another commented, "Holy Guacamole!!! That's Hudson sitting beside your Dad!!!! Incredible photo 📷 ❤️"
Many fans pointed out that one child in the photo particularly resembled Anstead's son. "Are you the little one next to him? If so Hudson is your twin," wrote one fan, while another said, "That little guy in the left hand corner looks like Hudson. Is that you?"
And one fan wished the father of three a happy holiday by writing, "Happy Father's Day, Ant!! OMG, Hudson looks just like you!!! 😮😍"
Little is known about Anstead's family, as the Wheeler Dealers star keeps his personal life relatively private. But according to Healthy Celeb, Anstead "has an older brother, a younger brother, and a younger sister." So, the child on the left most fans referred to is likely his younger brother, while Antead is the boy in the middle of the photograph wearing blue stripes. Still, the family resemblance is undeniable. 
The English TV star is in a custody battle with ex-wife Christina Haack over their son Hudson
While fans adored Ant Anstead's Father's Day Instagram post, he and his son Hudson have been making headlines recently for other reasons. Anstead is in the middle of a custody battle with his ex-wife Christina Haack over the two-year-old. 
The former police constable filed for emergency custody of Hudson April. Anstead claimed in court documents that his ex-wife endangered the child and put him at medical risk.
In response, the HGTV star filed court documents providing evidence that she believed refuted Anstead's claims. The emergency order for full custody was denied, and a hearing will take place on June 28.
RELATED: Christina Haack Posts Instagram Photo of Her Two Sons With Ant Anstead and Tarek El Moussa, and Fans Say They Are 'Copies of Their Fathers'