What Is Ant Anstead's Net Worth Compared to His Girlfriend Renée Zellweger's?
Ant Anstead is a famous and wealthy English TV presenter, but how does his net worth compare to that of his girlfriend, Renée Zellweger? Here's the difference between Anstead and Zellweger's net worths.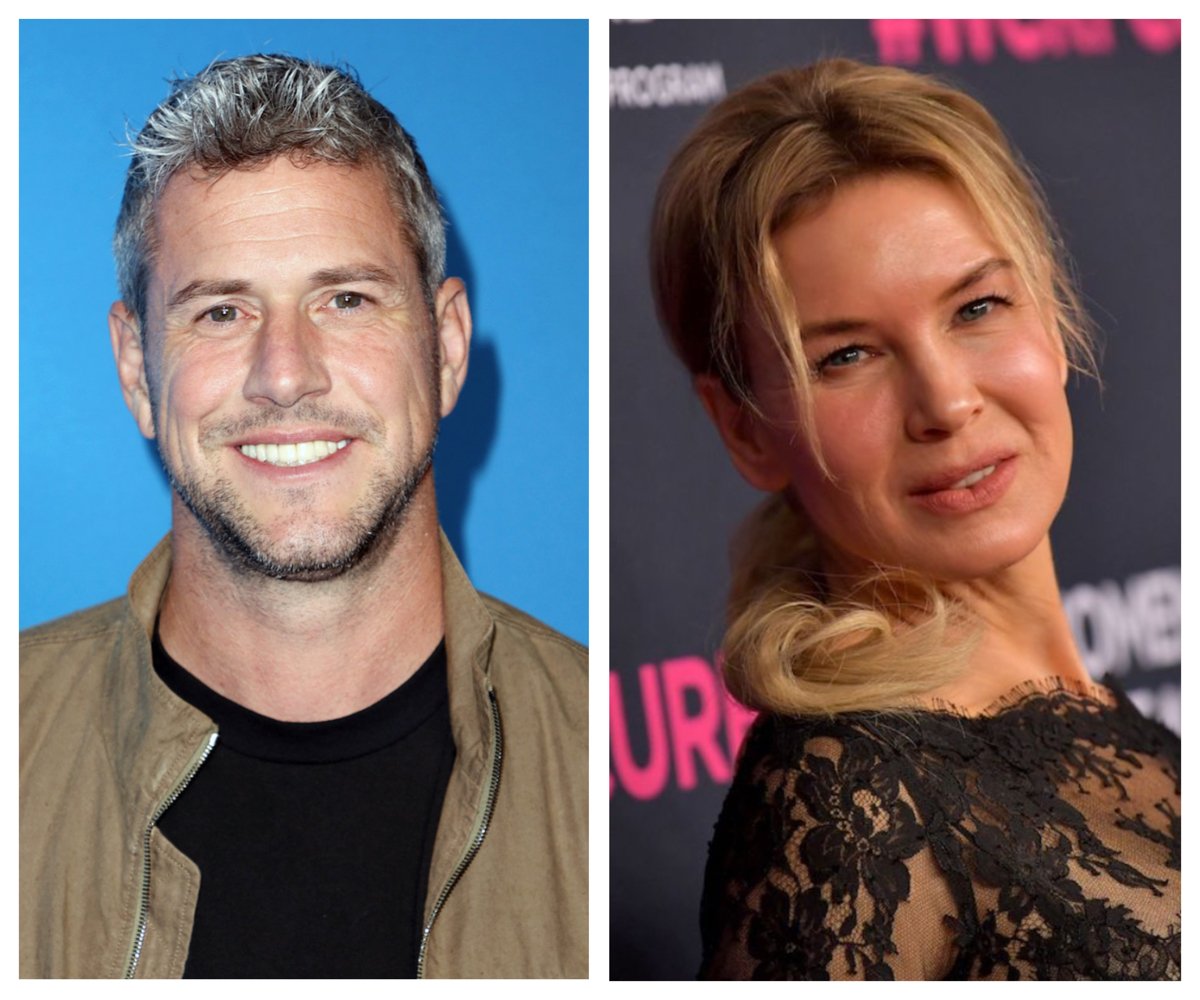 Ant Anstead's net worth: $5 million
TV personality Ant Anstead has an estimated net worth of $5 million, according to Celebrity Net Worth. Anstead is a television presenter, car builder, artist, and designer best known for co-presenting the automotive TV show For the Love of Cars with Philip Glenister. In 2017, he became the co-host of the series Wheeler Dealers with Mike Brewer. Anstead also played semi-professional soccer for 15 years.
In 2018, he published the book Cops and Robbers: The Story of the British Police Car. Anstead is a former Police Constable and member of the Tactical Firearms Team. He earned two commendations for acts of bravery during his time as a police officer.
Anstead also published a children's book in 2018 titled Petrol Head Parenting: How to Diagnose and Nurture a Petrolhead.
In December 2018, the English TV presenter married Flip or Flop star Christina Haack. They had one son together, Hudson London Anstead, born in September 2019. Haack and Anstead each had two children from their previous marriages. The couple announced their separation in September 2020, and Anstead went on to date actor Renée Zellweger.
Renée Zellweger's net worth: $90 million
Movie star Renée Zellweger's net worth crushes her boyfriend Ant Anstead's. She has an estimated net worth of $90 million (per Celebrity Net Worth).
Zellweger got her big break playing opposite Tom Cruise in the 1996 film Jerry Maguire, for which she earned a nomination for her first Screen Actors Guild Award for Outstanding Female Actor in a Supporting Role. In 2000, she starred alongside Jim Carrey in Me, Myself & Irene. Zellweger won her first Golden Globe Award for Best Actress for her role in the dark comedy Nurse Betty.
Zellweger took on the iconic role of Bridget Jones in Bridget Jones's Diary in 2001. Her performance earned a second Golden Globe nomination and her first Oscar and BAFTA nominations for Best Leading Actress.
In 2002, she starred in the movie musical Chicago, which won the Oscar for Best Picture. Zellweger earned her second Academy Award and BAFTA nominations, and she won a second Golden Globe.
After appearing with Jude Law and Nicole Kidman in Cold Mountain, Zellweger won an Oscar, a Golden Globe, a Screen Actors Guild Award, and a British Academy Film Award for Best Supporting Actress. By 2007, she was one of the highest-paid actresses on the planet.
In 2016, Zellweger starred as Bridget Jones again in Bridget Jones's Baby. And in 2019, Zellweger portrayed Judy Garland in the biopic Judy. She won several awards for her work in the film, including a BAFTA, a Golden Globe, and an Oscar for Best Actress.
Renée Zellweger has been 'bonding' with Ant Anstead's son amid his custody battle with Christina Haack 
Although Renée Zellweger does not have children of her own, she has reportedly been "bonding" with Ant Anstead's youngest child amid his custody battle with his ex-wife, Christina Haack.
Anstead filed for emergency custody of Hudson. He slammed Haack's parenting in court documents, claiming she created a dangerous environment for their 2-year-old and put him at medical risk. The judge denied Anstead's request, and a hearing is set for June 28.
On May 4, an insider told US Weekly that Zellweger is "doting and caring" with all three of Anstead's children. "Renée gets on so great with Hudson," the source shared. "She's really bonded with him, and Ant loves how doting and caring she is with his kids when they're all together."
The inside source said that Zellweger and Anstead are "uncomplicated" and "down to earth," despite the publicity surrounding their relationship.
"They're deliberately uncomplicated in that way – no airs or graces and totally down to earth," the source shared. "Renée loves taking trips to the park and long walks on the beach, and they'll watch plenty of TV together and play house. It's all very positive and calm whenever they're together with Hudson."
RELATED: Christina Haack Moves Closer to Tarek El Moussa and Further Away From Ant Anstead Amid Custody Battle