'Ant-Man 3': Captain America Chris Evans Tries to Get Paul Rudd to Drop Some Spoilers
Paul Rudd is doing his best not to spill too many secrets about his next Marvel film, Ant-Man 3. But in a joint interview with Chris Evans, Rudd offered fans a little update on how things are going with his third solo project in the Marvel Cinematic Universe. Here's a look at what Rudd had to say about Ant-Man 3 plus why Evans believes Marvel has been so successful for the past decade.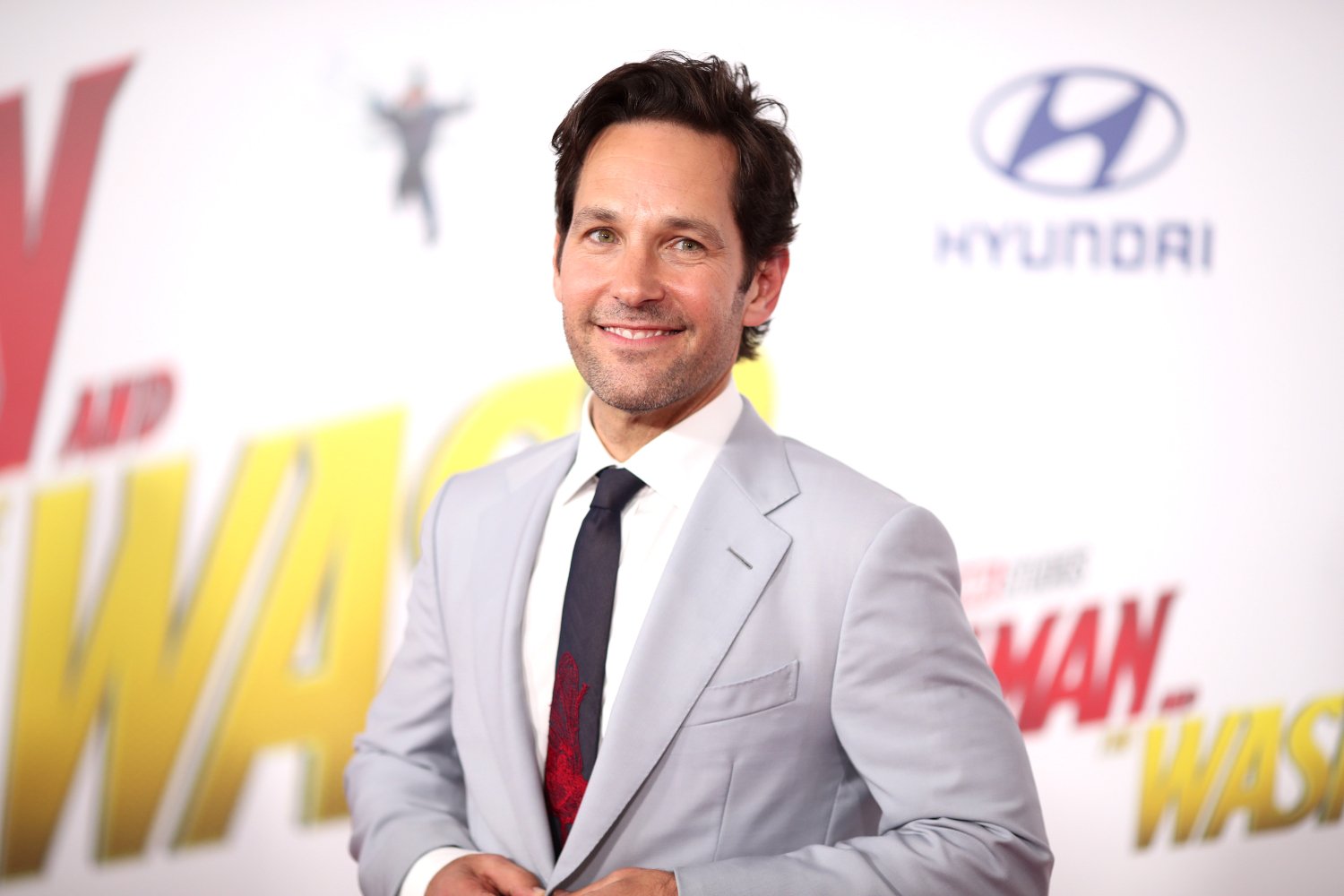 Evans dishes on what makes Marvel so successful
Evans made his big debut in the MCU in the 2011 film Captain America: The First Avenger. He went on to reprise the role in two more stand-alone films as well as all of Marvel's major crossover events.
Although Evans has helped lead the way in the MCU, his character retired in Avengers: Endgame. The actor is not expected to return as Steve Rogers in any future projects, though there have been plenty of rumors that he'll eventually come back.
According to Comic Book, Evans recently sat down for an interview with Rudd where the two talked about what it has been like playing important roles in the MCU.
Evans confessed that he was very intimidated when he landed the part of Captain America but the pressure was lifted as soon as he met the Marvel team. Not only did they make him feel very comfortable in his role, but they also created an environment where everyone's input was valued.
"It was intimidating at first. Everyone has expectations," Evans shared. "You know what it's like working at Marvel. They make you feel so comfortable. It feels like such a group effort. It's a real landscape of competing ideas and the best idea wins, and that's how they end up with so many good movies. Very quickly you kind of put down your fear and recline a little bit and recognize that you're in good hands."
This lines up with Evans' previous comments that credited Marvel president Kevin Feige for making the studio so successful.
Evans tries to get Rudd to open up about 'Ant-Man 3'
At one point in the interview, the conversation turned to Rudd's next Marvel project, Ant-Man 3. Evans asked Rudd directly if the movie was still moving forward, which prompted this response from Rudd:
"That's the idea. I don't know what I'm supposed to say or what I'm not supposed to say but with this quarantine who even knows anything anymore?"
Rudd, unfortunately, did not reveal anything else about the project. We do know, however, the Peyton Reed is directing the film and that Michael Douglas teased that more news would be released soon.
Production on Ant-Man 3 was delayed due to the coronavirus pandemic. Hollywood is starting to get things ready to resume filming, so hopefully the project will get back on schedule before too long.
When it comes to plot details, there have been a lot of rumors that MODOK was going to be the main villain in Ant-Man 3. Marvel has not confirmed these reports, but with the film not premiering until at least 2023, the studio has plenty of time to make changes.
Rudd offers an insight into how he approaches Ant-man
Rudd went on to discuss how he felt when he first landed the part of Ant-Man. The actor echoed a lot of what Evans said and noted that many people had no idea who Ant-Man was when they released the first film.
He also said that he felt a lot of "pressure" making Ant-Man, mainly because he did not want to be "the weak link" in the MCU. And when he tried to explain his character to friends and family, "people would just laugh" at the idea — which probably only made it worse.
It didn't help that Rudd had never starred in a big an action-movie. The actor was more known for his comedy roles and some fans had doubts that he was the right person for the Marvel role.
RELATED: Could 'Ant-Man 3' Introduce Both the Fantastic Four and the Young Avengers?
Related post url: 
"I'm not the first guy that people would think of when it comes to playing a big superhero. I wanted to try and make a character, a superhero, who was kind of a regular person. The whole world of it, of superherodom, seemed overwhelming and it's like, 'What do you do with this?' you know, to make it identifiable," Rudd explained.
Luckily, things worked out for Rudd and Marvel. After a successful first film, Rudd reprised the role in Ant-Man 2 and has appeared in several crossover events. This includes Captain America: Civil War and Avengers: Endgame.
Marvel has not revealed when Ant-Man 3 will premiere in theaters, but the movie should be a part of Phase 5 of the MCU.