'Anthony Bourdain Parts Unknown': 3 Episodes That Were Up for an Emmy
Parts Unknown was Anthony Bourdain's fourth and final series. Premiering on CNN in April of 2013, the show was a massive success. The celebrity chef and his crew filmed and produced beautiful episodes all over the world. Instead of focusing solely on food, the travel show took on a more meaningful, political stance.
Parts Unknown has been up for nomination for 31 Primetime Emmy Awards since it began and has won seven of them. Here are three of the best episodes in the series that got a nomination.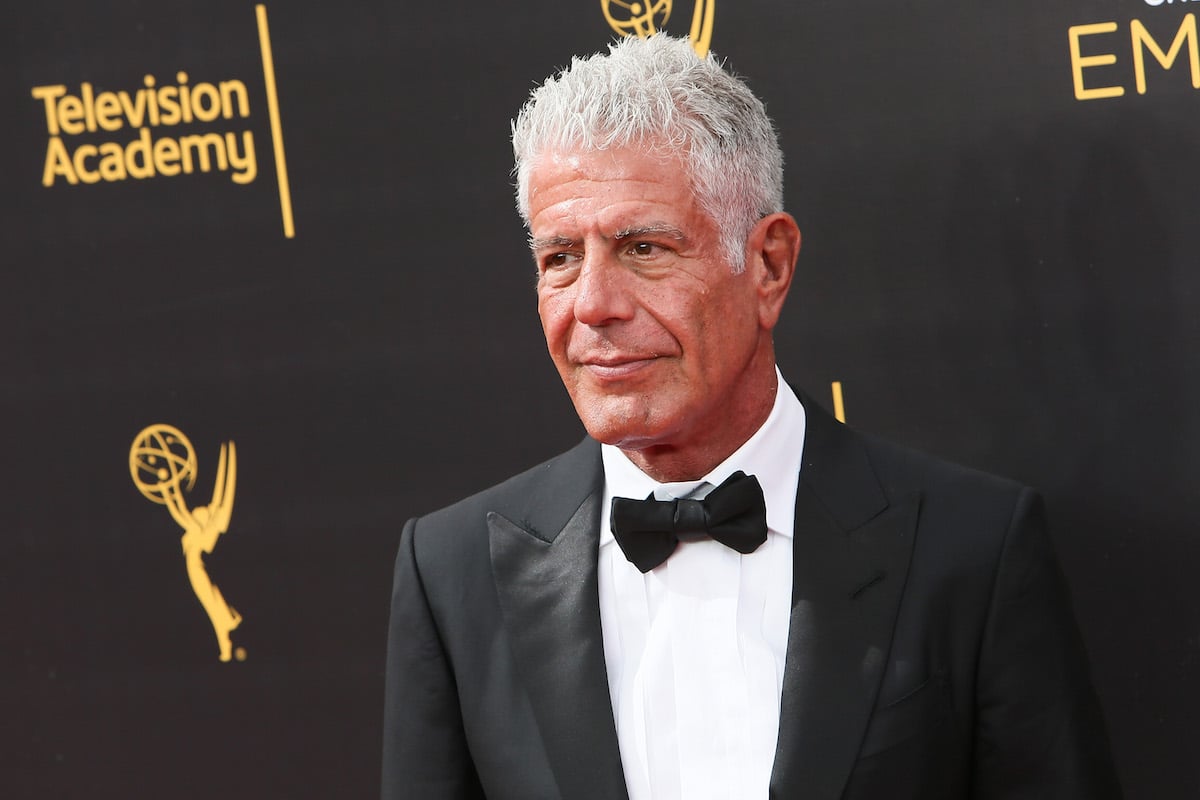 'Libya' (2013)
The Libya episode, shot in 2013, was one of the most dangerous places Bourdain has ever been. The country is located in the Maghreb region of North Africa along the Mediterranean Sea. The war-torn country is not very safe for leisurely travel, due to civil unrest and military coups.
During the filming of the show, a close associate of one of the interview subjects was kidnapped. However, nothing bad happened to Bourdain or the crew themselves. The episode was nominated for an Outstanding Writing for Nonfiction Programming award.
"[We were] having conversations with really interesting people saying incredible things, where you are sort of holding your breath, thinking, 'Just keep talking, keep talking, keep talking, keep talking,'" Bourdain told the Washington Post. "It's also a beautifully photographed and beautifully edited piece of work."
'Tokyo' (2014)
Tokyo is the largest urban economy in the world and an absolutely captivating place. Before he became famous, Tokyo was one of the first destinations Bourdain ever traveled to. Because of this, he always had a special connection with the city.
The episode was not seeking the normal Tokyo, but rather the underbelly. Bourdain was in search of the dark, bizarre parts the city is known for. It went on to be nominated for an Outstanding Cinematography for Nonfiction award.
"For those with restless, curious minds, fascinated by layer upon layer of things, flavors, tastes and customs, which we will never fully be able to understand, Tokyo is deliciously unknowable," the celebrity chef wrote on his Tumblr page. "I'm sure I could spend the rest of my life there, learn the language, and still die happily ignorant."
'Borneo' (2016)
Bourdain first traveled to this large, Southeastern Asian Island back in 2006. It was early on in his career, and he fell deeply in love with the culture. He made a special connection with those he met and promised that he would come back again in the future.
After 10 years and a lot of traveling, he fulfilled that promise and returned. He took part in their yearly harvest festival and partied hard with the people. Borneo was nominated for an Outstanding Writing for a Nonfiction Program award.
"It's one of the most beautiful places on earth, as remote and as different from where I grew up as any place could be," the travel host told CNN. "The people are lovely — and the food, as everywhere in Malaysia, incredible. It was, in the end, the best kind of adventure."