Anthony Bourdain's Bodega Sandwich Recipe Brings a Classic New York City Breakfast to Your Kitchen
Anthony Bourdain made a name for himself thanks to his wide travels, delicious recipes, and no-nonsense approach to cooking. The cooking world, high and low brow alike, lost a great one when Bourdain died in 2018. One consolation is his amazing recipes live on, and we can invite Bourdain into our own kitchens every time we cook one of his creations. One such delicious recipe is his New York favorite Bodega sandwich.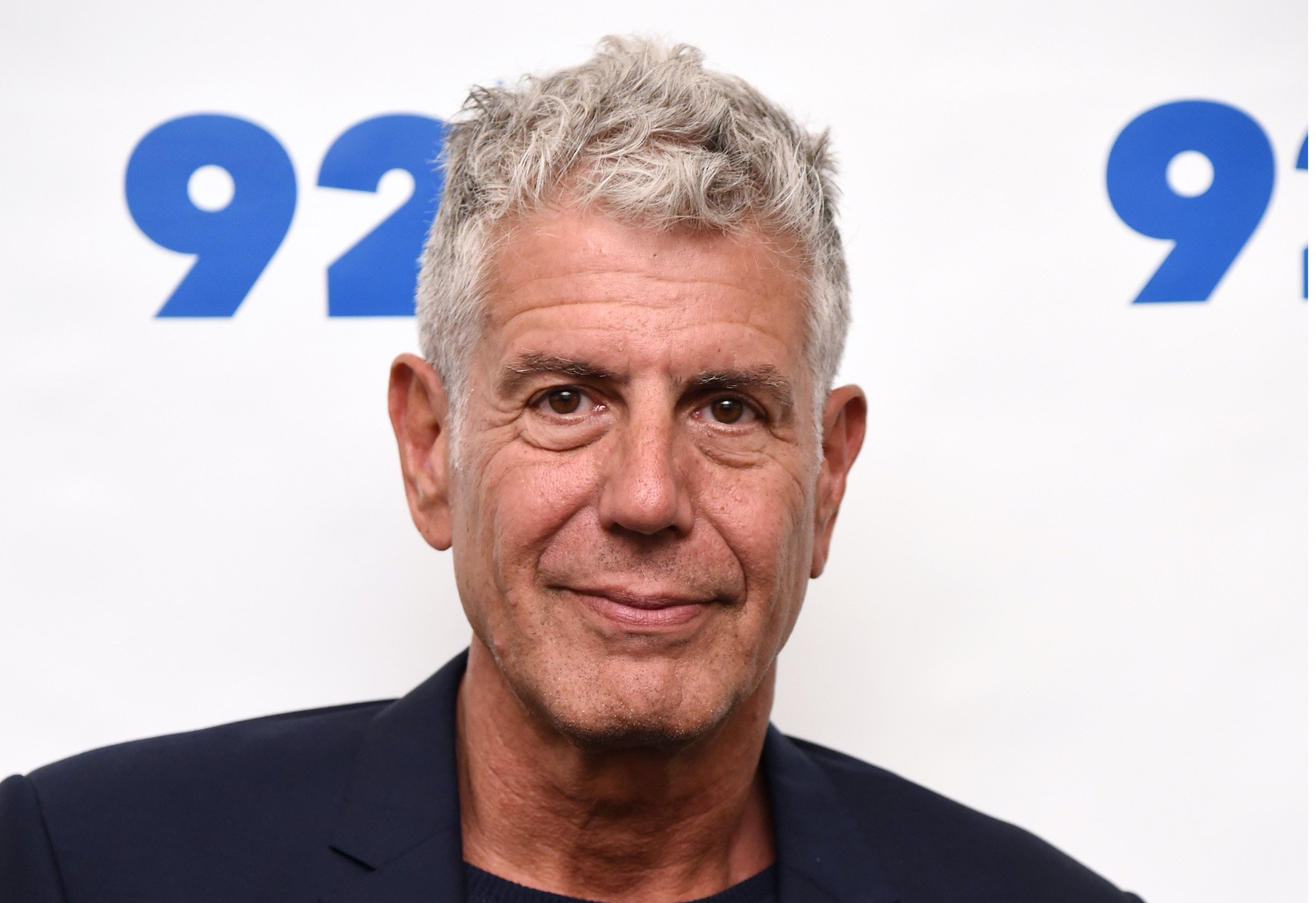 New Yorkers love this sandwich
The bodega sandwich is an iconic delicacy loved by many in New York City. To understand this sandwich, one must first understand what exactly a bodega is. According to Merriam-Webster, a bodega is "a usually small grocery store in an urban area; specifically: one specializing in Hispanic groceries." 
A bodega is a specific type of convenience store known well by New Yorkers. While bodegas were originally owned by Hispanic immigrants the proprietors vary more widely now. You are going to find a mish-mash of items from laundry detergent, ice cream, lottery tickets, and alcohol. You will most likely see a cat hanging out and will need to be prepared to pay cash for everything. Bodegas are neighborhood staples. 
Not only can you grab random items you need from your downstairs bodega, but you can also order hot food to eat as you go to work or school. One of the stapes is the bodega breakfast sandwich. The bodega owners will most likely know exactly how you want your sandwich just by seeing you walk in the door. These sandwiches are loved by many for how they feed the stomach and the soul. 
Anthony Bourdain offers an amazing recipe 
Bourdain was no stranger to the bodega sandwich, and he had his own twist on the New York Favorite. On his website, Explore Parts Unknown, he says, "Forget about pastrami: The iconic New York City sandwich is bacon, egg, and cheese on a hard roll — cooked on a griddle and served by someone who addresses you as papi or mami." 
Bourdain lists bacon, kaiser rolls, eggs, salt, freshly ground pepper, and slices of American or Swiss cheese as the ingredients, according to Food52. Cook the bacon on the griddle until done but not burnt. Remove the bacon and place the rolls in the bacon grease sliced side down until they have absorbed the grease and gotten a bit toasted. Place bacon on set aside rolls.
Crack the eggs in a bowl with salt and pepper. Pour on the griddle but remember you aren't scrambling the eggs. It's more like an omelet, so it can fit in a sandwich. Top the eggs with the cheese and cook until good and melty. Chop the egg and cheese to fit in rolls, place on the bacon, and top with the other half of the roll. Wrap the sandwich in foil for portability. Serve with a bad cup of coffee. 
Good food, like the bodega, bring people together 
The bodega and the breakfast sandwich it serves in the corners of New York is more than just a shop and a breakfast sandwich that can be ordered at any time of day or night. It is an experience that can bring people together. Bourdain says:
"It's the last bastion of non-Starbucks breakfast-and maybe the last place in New York where construction workers, doormen, hedge funders, black, white, Asian, and Latin gather in one room, united by a single purpose: the bodega sandwich." 
The cooking world misses the genius and attitude of Anthony Bourdain and will forever remember him through his writings and recipes, including the bodega.