Anthony Bourdain's Simple Beet Salad is Sure to Impress
A venerated chef, entertainer, and cultural emissary, Anthony Bourdain was revered for his wry wit, humility, and caustic observations on life and food. So, it's not surprising, even after his untimely death, that he continues to charm us with one of the most simple recipes featured in his home-cooking book Appetites.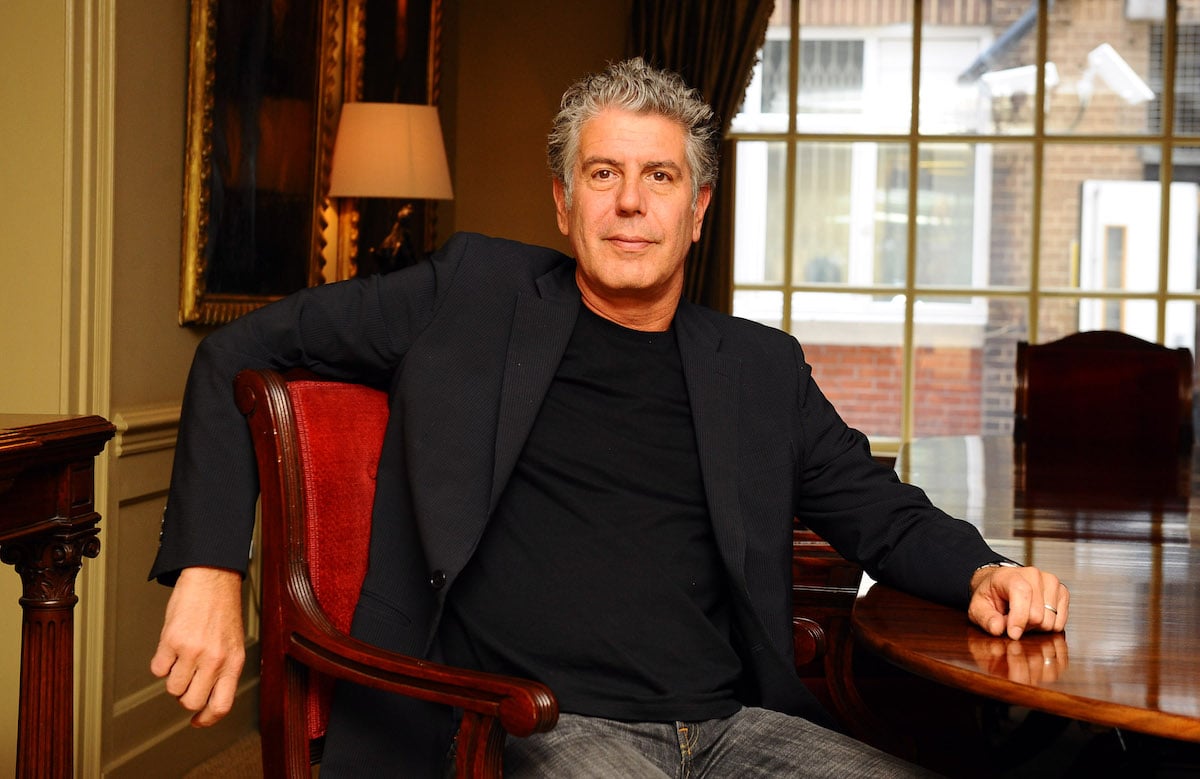 Bourdain was fond of explaining the touching reasons he prepared this dish and others from the book so often in his own home.
Recipe for roasted beets with red onion and orange salad
In this easy-to-make and unpretentious beet salad recipe, blend the robust flavors of roasted beets, a sweet and sour citrusy medley of oranges, and the slightly acidic bite of finely chopped red onions. Season the salad with a modest sprinkle of vinegar, a pinch of salt, and some freshly ground black pepper.
Top it all off with a fragrant handful of lightly chopped mint to produce an oddly satisfying harmony of taste sensations, according to Hummingbird Thyme. Bourdain's true pleasure in preparing this simple salad, however, was the delight it brought to his number one fan and critic.
Bourdain dedicates cookbook Appetites to his daughter
According to an NPR interview, Bourdain, star of Parts Unknown and No Reservations spoke about his daughter as the inspiration behind the recipes in his book Appetites.  Including one of her favorite salads, beets with red onion and oranges. He said:
"But as far as the recipes, you know, when I cook at home, it's with a 9-year-old girl in mind. I mean, she's who I need to please."
Bourdain reminisced about escaping from the world through the pleasure of simple home-cooked food as a child. He recalled the emotions of pure joy in the simplest childhood meals and indelible food memories that follow you for the rest of your life.
The recipes in Appetites were born out of those food memories. They also reflected his culinary endeavors at that time in his life. This mainly consisted of cooking for his daughter and her friends. He went on to say, "If she's not happy, I'm not happy," referring to the meals he cooks for her. 
In the end, Bourdain not only dedicated his cookbook Appetites to his daughter. According to People, he also left her the bulk of his estate, worth $1.2 million in his will.
Bourdain's unconventional career
Bourdain's career didn't follow an orderly trajectory as with so many celebrity chefs on television.
He proudly referred to himself often as a cook and pointed to the life lessons he learned as a dishwasher and line cook. He openly discussed being fired on repeated occasions and would admit to being a bad chef and sometimes a difficult person to contend with.
His big break came from a series of short articles he wrote for a local publication describing the underbelly of the New York restaurant industry. After several rejections, he successfully submitted the stories to the New Yorker, and this break led to his acclaimed book, Kitchen Confidential.
His subsequent meteoric career went on to take him, often to his own astonishment, around the world as a culinary host and producer of multiple successful TV series.
Every bit at home in a roadside Vietnamese noodle shop as he was at the elite French Laundry, Bourdain personified a laid-back, soulful approach to cooking and eating that spoke to the average person.
His authenticity, uncompromising approach, and disdain for merely competent storytelling were welcomed as a refreshing respite from the canned and cautious travel food shows on TV at the time.
More Anthony Bourdain salad recipes that keep it simple
One simple tomato salad can be thrown together in minutes. Start by combining pre-salted and peppered tomato wedges with finely sliced shallots, red wine vinegar, olive oil, and chopped parsley. For good measure, rub the salad bowl with a partially crushed garlic clove.
This Vietnamese mango salad is simple but will also impress guests. Toss some lime juice, tamari, honey, Thai chilies, garlic, peanuts, green onions, and cashews into a blender until well blended. Mix this sauce with freshly sliced mango and garnish with cilantro.