Anthony Mackie Describes the Moment He Knew He'd 'Made It' As an Actor
Some might say a few notable actors didn't become household names until they joined the Marvel Cinematic Universe. That might be a painful thing to say for some of those notables considering they've done some exemplary roles before joining the MCU. Anthony Mackie is a good example of this, even though he's grateful for what Marvel has done for him.
Whether one can argue he truly made it with Marvel will depend on one's point of view. His real acting career started almost 18 years ago after doing only one major hit play on Broadway.
Afterward, Mackie did a long string of notable films before he even got around to playing Sam Wilson in the MCU franchise. Even though he was an MCU recruit, he's still dipping into other fictional frontiers.
When did Anthony Mackie think he truly made it in the acting industry?
During a recent career overview/interview for Vanity Fair, Mackie noted he felt like he'd truly hit a peak when the Russo Brothers invited him to talk about playing Sam Wilson poolside while eating a "chopped salad". The meeting occurred in 2014 after Mackie had already made close to 30 movies.
Defining that moment as when he made it seems a little strange when there were so many gems he made beforehand. At least Mackie has had a chance to analyze his career, if perhaps realizing he should have been a household name much sooner than when joining Marvel.
This is why it's a good idea to go back and revisit some of the films defining his style. In many ways, the types of roles he played helped shape his portrayal of Sam Wilson up until now.
He was ready-made for the action genre while also geared up to tackle serious social issues as his character might in upcoming The Falcon and the Winter Soldier.
Starting with 8 Mile was more than a little auspicious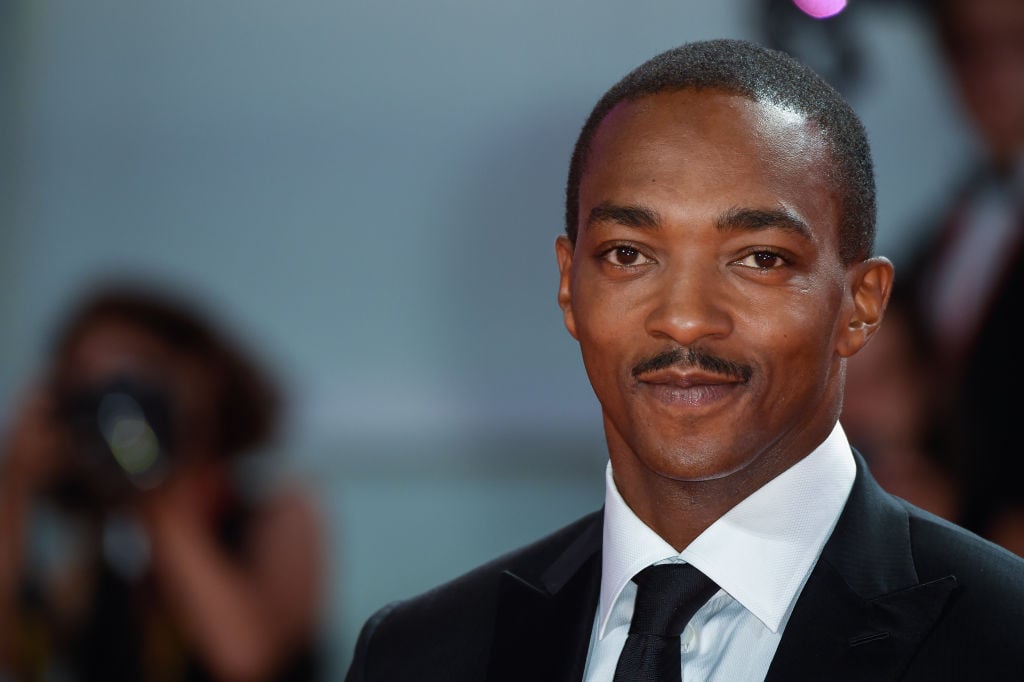 Go back in time to 2002 and Mackie was just finishing a run in a biopic play he starred in about Tupac Shakur. Called Up Against the Wind, Mackie performed this in 2001 while studying acting at Juilliard, a role he'd take to the big screen eight years later with Notorious.
Based on this play alone, he was recruited to act in the Eminem drama 8 Mile, playing Papa Doc/Clarence. At the time, nobody other than theatre buffs knew who he was. Nobody can say he didn't stand out, especially during the rap battles with Eminem's Jimmy "B-Rabbit" Smith, Jr.
Mackie didn't abandon live theatre, though, despite going on a long streak of making movies. While the roles were sometimes secondary, they were all memorable parts. Within a couple of years, he was nominated for a Spirit Award acting in Brother to Brother, a film tackling gay and lesbian issues within the black community.
A year from that point, Clint Eastwood noticed Mackie's talent and hired him to act in the Oscar-winning Million Dollar Baby as Shawrelle Berry. It wasn't the last time he could say he appeared in an Oscar Best Picture winner.
Finding bigger success with The Hurt Locker, then MCU stratosphere
Six years later, and after a slate of other good films, Mackie found himself in the Oscar-winning war drama The Hurt Locker. His story above about his experience running onto the Oscar stage should be cited as when he knew he really made it.
Further movies were a bit more roundabout after The Hurt Locker, albeit mostly action thrillers, along with films with social themes. All of it was the perfect setup to playing Sam Wilson by 2014 in Captain America and the Winter Soldier.
Unlike some of his MCU co-stars, Mackie has made a strong effort to make other films in-between each Avengers project. He'll apparently continue that due to The Falcon and the Winter Soldier being only six episodes to stick with The Mandalorian brevity model.
If some of today's top actors are being recruited into the MCU due to bigger money, Mackie isn't forgetting to carve out a versatile acting career. He's smart to just in case the Sam Wilson character becomes unexpectedly temporary due to an influx of new characters.