Anthony Mackie Says His Youngest Sons Didn't Recognize Him as Captain America
Anthony Mackie became one of the most important figures in the Marvel cinematic universe after it was revealed that he'd be replacing Chris Evans as the new Captain America. The reveal came during the season finale of Marvel's limited series The Falcon and the Winter Soldier, and rumors about a potential Captain America 4 movie began instantly.
Yet, even though Mackie's new role will undoubtedly make him one of the most recognizable actors in the movie business, it doesn't necessarily mean everyone will be able to make the distinction.
In fact, Mackie's own kids couldn't recognize him as Captain America when they were watching The Falcon and the Winter Soldier.
Anthony Mackie's sons didn't recognize him as Captain America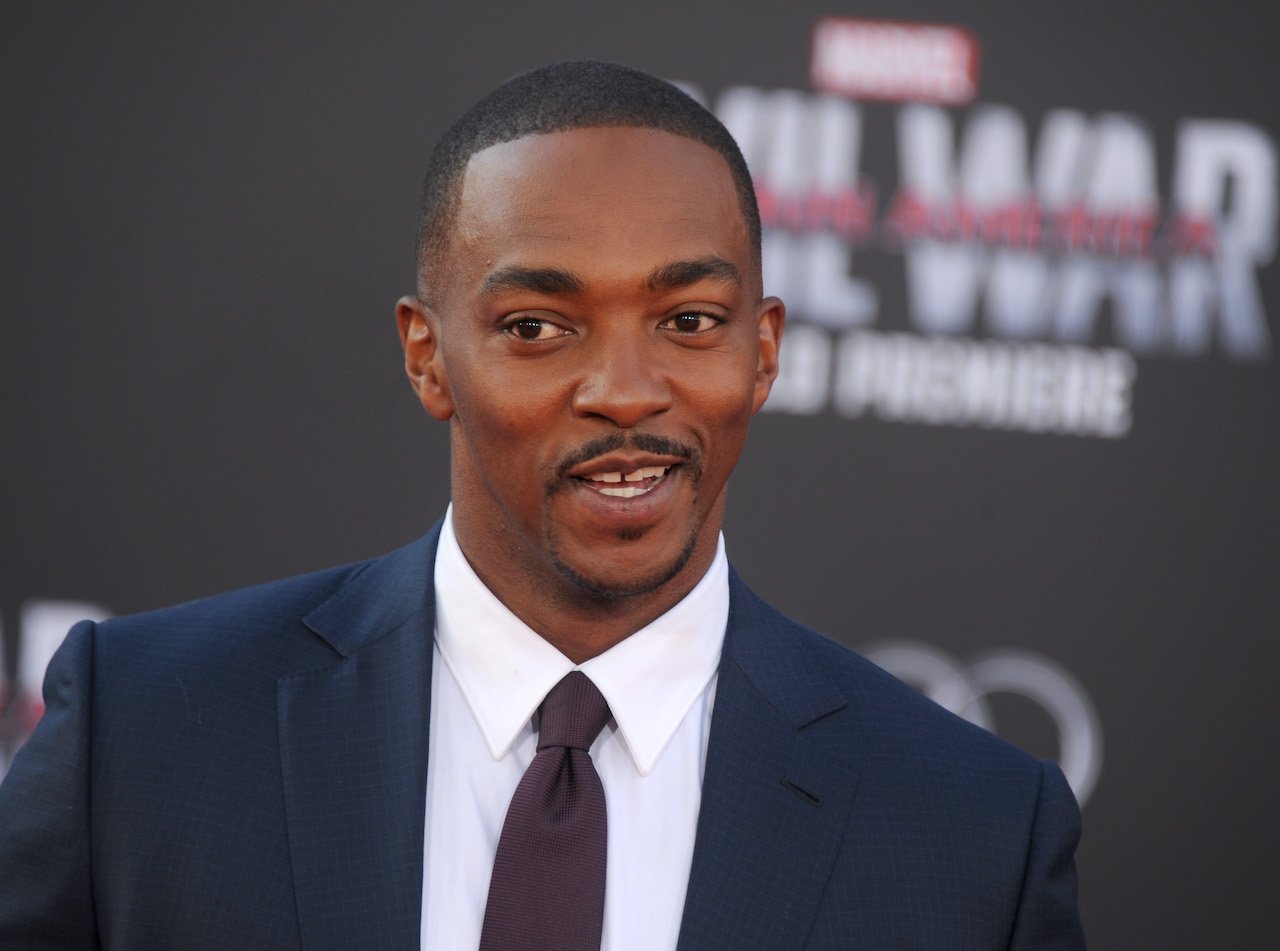 RELATED: Anthony Mackie Says His Friends Are Keeping Him Humble After Success of 'Falcon and the Winter Soldier' — 'You've Got To Be the Ugliest Captain America'
Mackie has several children, but two of them are completely unaware that their father is an actor. When he watched The Falcon and the Winter Soldier with them, his younger children thought the show's main character looked strangely familiar.
"Well, it's funny because my little ones, they looked at it—and we're all sitting in the living room,' Mackie told Entertainment Tonight. Like, I make my popcorn, my gourmet popcorn, and we're eating the popcorn, and they're looking at the screen, they look at me once the popcorn is gone. They look at the screen, they're like, 'Dad, that guy looks just like you.'"
Mackie's kids thought that their dad could be a great Captain America one day, since he looked so similar to the guy they were watching on screen.
"I'm like, 'I know,'" Mackie said. "And then the five year old goes, 'He sounds like you too.' The older two are like, 'I can't believe these dudes aren't getting it,' but they can't put together that I'm on TV and on the couch at the same time. So the little one goes, 'You know dad, you could be Captain America.' I was like, 'Thanks man, I really appreciate it.'"
His son freaked out when he realized he was Captain America
As funny as the moment might sound, it's not the first time one of Mackie's kids had to come to terms with the fact that their father is Captain America. In a separate interview with Vanity Fair, Mackie recalled having a special moment with one of his sons after the Avengers: Endgame premiere. 
"The first time I saw the movie, I didn't know how it was gonna play out," Mackie said. "So the last scene in Avengers: Endgame, I'm at the theater with my son and the movie ends, and my son goes, 'Dad?' I'm like, 'What's up?' He goes, 'Are, are you, are you Captain America?' I said, 'I think so.' He goes, 'Cool.'"
A week later Mackie's son called him up crying, again asking him if he was Captain America. After Mackie confirmed that he was, his son had a surprisingly emotional response.
"So he's like, 'I just, I didn't know. That's so amazing. I'm so proud of you,'" Mackie recalled. "So then I start crying. And I'm like, 'You're proud of me?' He's like, 'I'm proud.' I'm like, 'I'm proud of you, buddy!' [wails] [laughs]"