Anthony Mackie Says Julia Louis-Dreyfus's Appearance in 'The Falcon and the Winter Soldier' Was a 'Surprise To Everybody'
Marvel's limited series The Falcon and the Winter Soldier has been a hit amongst fans new and old. Starring Anthony Mackie and Sebastian Stan, The Falcon and the Winter Soldier aired its season finale on April 23 but there are rumors about a Captain America 4 film entering production.
Although several of the actors featured in The Falcon and the Winter Soldier have a long history of working with Marvel, a few of the castmates were newcomers to the Marvel cinematic universe. One of the most shocking appearances on the show was Julia Louis-Dreyfus, a decorated actor with over a dozen industry awards.
Mackie maintains that he and the rest of the Falcon and the Winter Soldier cast had no idea that she was going to be a part of the show.
Anthony Mackie says Julia Louis-Dreyfus's role in 'The Falcon and the Winter Soldier' was a surprise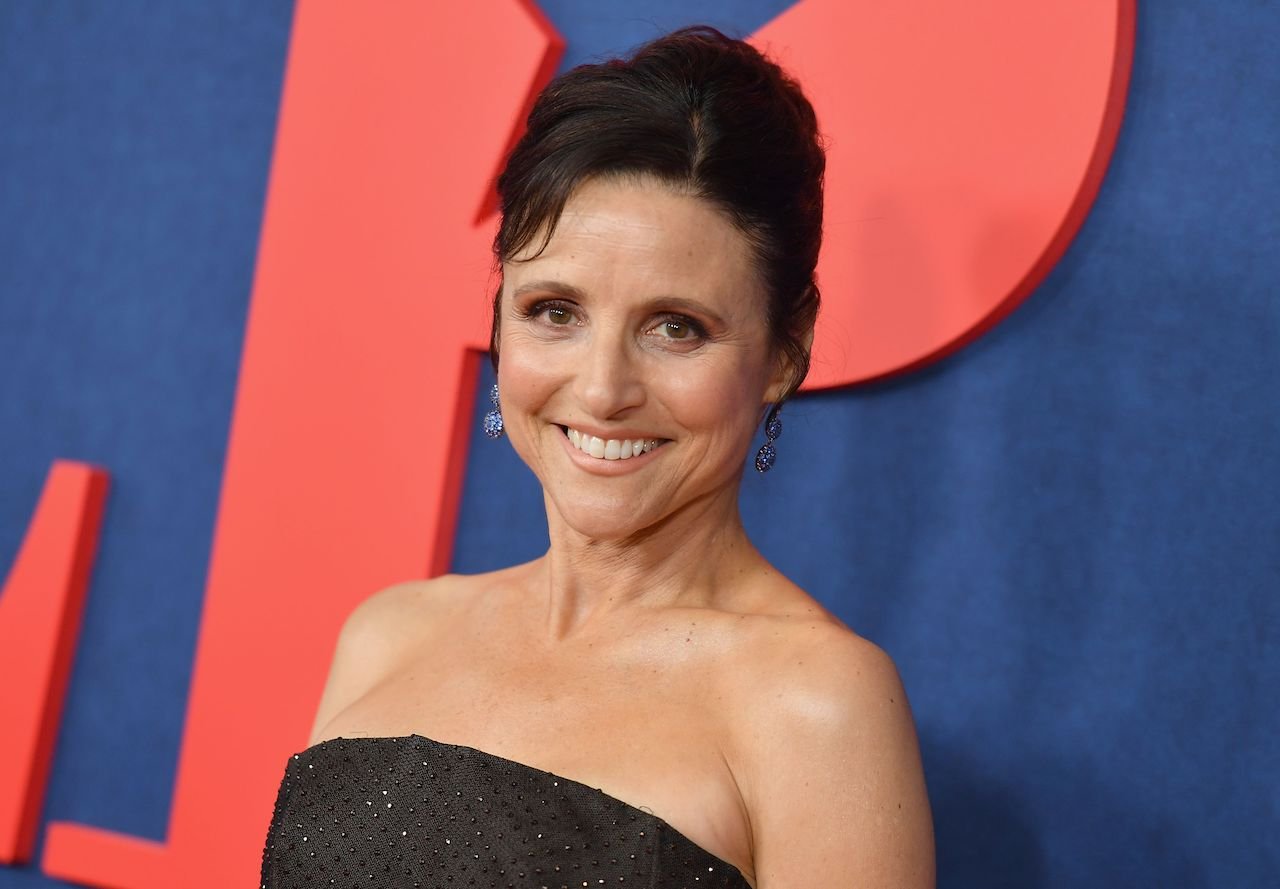 RELATED: Anthony Mackie Says His Friends Are Keeping Him Humble After Success of 'Falcon and the Winter Soldier' — 'You've Got To Be the Ugliest Captain America'
Mackie talked about Louis-Dreyfus' surprise appearance during a recent interview with Entertainment Tonight. He noted that she wore a cloak most of the time she was on set, which is relatively normal for actors working on Marvel productions.
"Usually when we're on set we're all cloaked and all that stuff," Mackie said. "Julia Louis-Dreyfus was kind of a surprise to everyone."
The day Louis-Dreyfus was supposed to come to set, there was a ton of excitement. Everyone was talking about a mysterious actor who had arrived, but nobody had details about who it was.
"We got to set one day and it was just whispers, like, 'You know who's here today?" Mackie said. "And I'm like, 'Who's here? What's going on? Who is this person? And she was really sweet, she played the game well, came on set and was just like a regular actress. That was the first time I had seen them get somebody who is amazing like that. Nobody expected that, we knew 'cause we were on set and she played the game really well."
He doesn't know what is going to happen to Sebastian Stan's character Bucky
Later in the interview, Mackie was asked about the future of Stan, his co-star who plays the role of the Winter Soldier. Mackie expressed optimism about the two of them working together again in the future.
"I don't know," Mackie said. "I mean look, Sebastian is one of my dear friends. I think it's obvious that we work extremely well together, so the idea of us being a duo, it ain't that bad of a thing. I think everybody gets what they want. You get the glaze and you get the chocolate glaze, you know? So it's like everybody gets the doughnut they want. I think we'll all be happy with that
He has no clue about the future of 'The Falcon and the Winter Soldier'
In the same interview, Mackie was also asked if there would be a second season of The Falcon and the Winter Soldier. Opting to keep his mouth shut, Mackie avoided giving a direct answer.
"I don't know, I haven't heard anything, I haven't—no one's called me," Mackie said. "Nobody called, I'm like, 'My phone works, dog, I pay my bill every month. So I don't know what's going on, they always have some kind of plan, but there's like 30 million projects in production right now, so I just wait for the phone call from Kevin and Nate to tell me what I'm doing."