'ANTM': Janice Dickinson Claims Tyra Banks Gave the Show's Crew 'Mcdonald's Whoppers for Christmas Presents'
Tyra Banks and Janice Dickinson weren't best friends on 'America's Next Top Model.' In 2021, she also claimed that Banks provided the crew with horrible working conditions.
Since the reality TV competition America's Next Top Model ended, Tyra Banks has received negative feedback for her behavior on the long-running show. Throughout the years, several former contestants have shared some behind-the-scenes knowledge with fans. Additionally, the show's stars, including Jay Manuel, stated that they no longer speak to Banks after years of working together. 
In 2021, ANTM alum Janice Dickinson spoke out about her experiences with the Coyote Ugly star. The self-proclaimed first supermodel criticized Banks' role as the show's executive producer.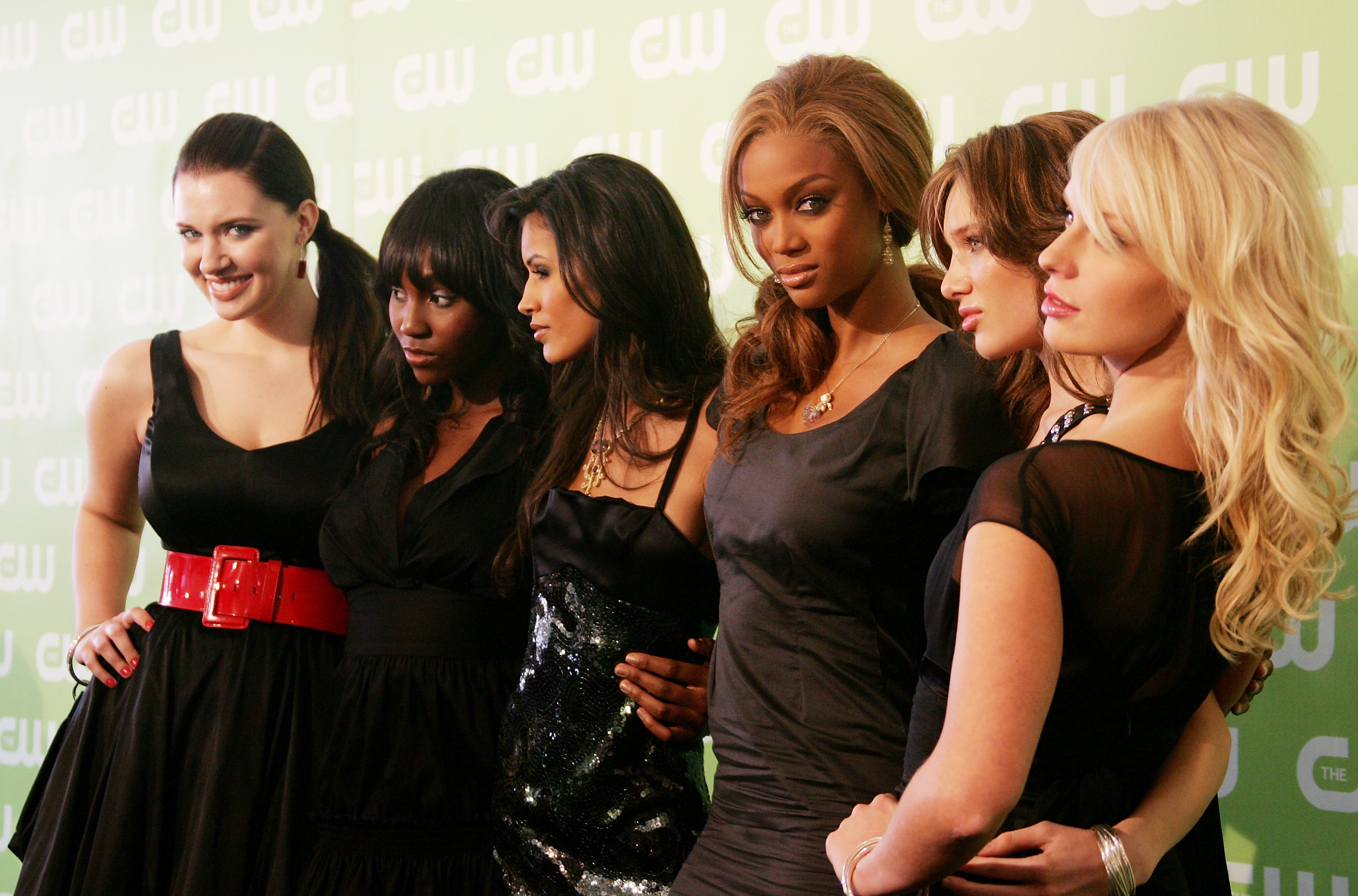 Janice Dickinson said Tyra Banks didn't treat the 'ANTM'crew well
ANTM aired its first episode in 2003. After becoming famous as a model in the 1990s, Banks created the show to highlight the road to professional modeling. As the series continued, it launched stars such as Eva Marcille, Winnie Harlow, and YaYa DaCosta. 
In 2003, Dickinson appeared on ANTM as a judge. The model, who found success in the 1970s, became known for telling the contestants what was exactly on her mind. 
Although she enjoyed her newfound fame and traveling, Dickinson recently admitted that she hated ANTM's working conditions. According to The Surreal Life star, Banks didn't accommodate her crew financially. 
"And [at one] point I did other people's programs like [RuPaul's Drag Race], I did a stint on RuPaul," Dickinson shared with Behind the Velvet Rope podcast. "That was fabulous. They treated us with respect, not giving us hamburgers or McDonald's Whoppers for Christmas presents like Tyra would dole out to the crew."
Why Janice Dickinson left 'ANTM' 
Dickinson also detailed why she didn't think ANTM was for her during her guest spot on Behind the Velvet Rope. In the interview, she explained that the judges on the panel had no say in who won the competition. Once Dickinson realized what was happening, she decided to leave the series after season 4 ended. 
"I realized that the pick of each show was the choice of CoverGirl, which handed out the winner, the winner's certificates, and the winner's $100,000," she claimed.  "And the chance to have a CoverGirl contract campaign for a year was chosen by CoverGirl and not the model, not the judges. So when I found that out, I was kind of reticent to even speak up anymore because they weren't taking my valuable words of wisdom and applying it to who should win or who should lose."
What Tyra Banks said about the backlash
Banks' team never responded to our request for comment regarding Dickinson's allegations. However, the model did clap back amid criticism over her behavior on ANTM. In 2020, a clip resurfaced of Banks telling a contestant named Dani Evans that the gap in her teeth wasn't "marketable." Following the backlash, social media users highlighted other moments, including Kahlen Rondot, a Cycle 4 contestant, posing in a grave after one of her friends died. 
"Been seeing the posts about the insensitivity of some past ANTM moments, and I agree with you," Banks tweeted in May 2020. "Looking back, those were some really off choices. Appreciate your honest feedback and am sending so much love and virtual hugs."
Fans can relive America's Next Top Model on Hulu.