'Super Mario Bros.': Anya Taylor-Joy as Princess Peach Might Be the Film's Saving Grace, According to Some Fans
The Nintendo Direct on Sept. 23 featured plenty of video game surprises, but few people could have predicted that the biggest shock of the night would be about the Super Mario Bros. film. Nintendo game director Shigeru Miyamoto himself appeared to provide an update on Nintendo and Illumination's upcoming project. He couldn't share a look at the Super Mario Bros. movie just yet, but he did announce the confusing cast, including Chris Pratt as Mario, Anya Taylor-Joy as Princess Peach, and Charlie Day as Luigi.
The announcement sent social media into a frenzy as people questioned the decision to have Pratt voice Mario. On the other hand, many fans seemed excited to see Taylor-Joy as Princess Peach. Could Peach become the hero that saves Super Mario Bros.?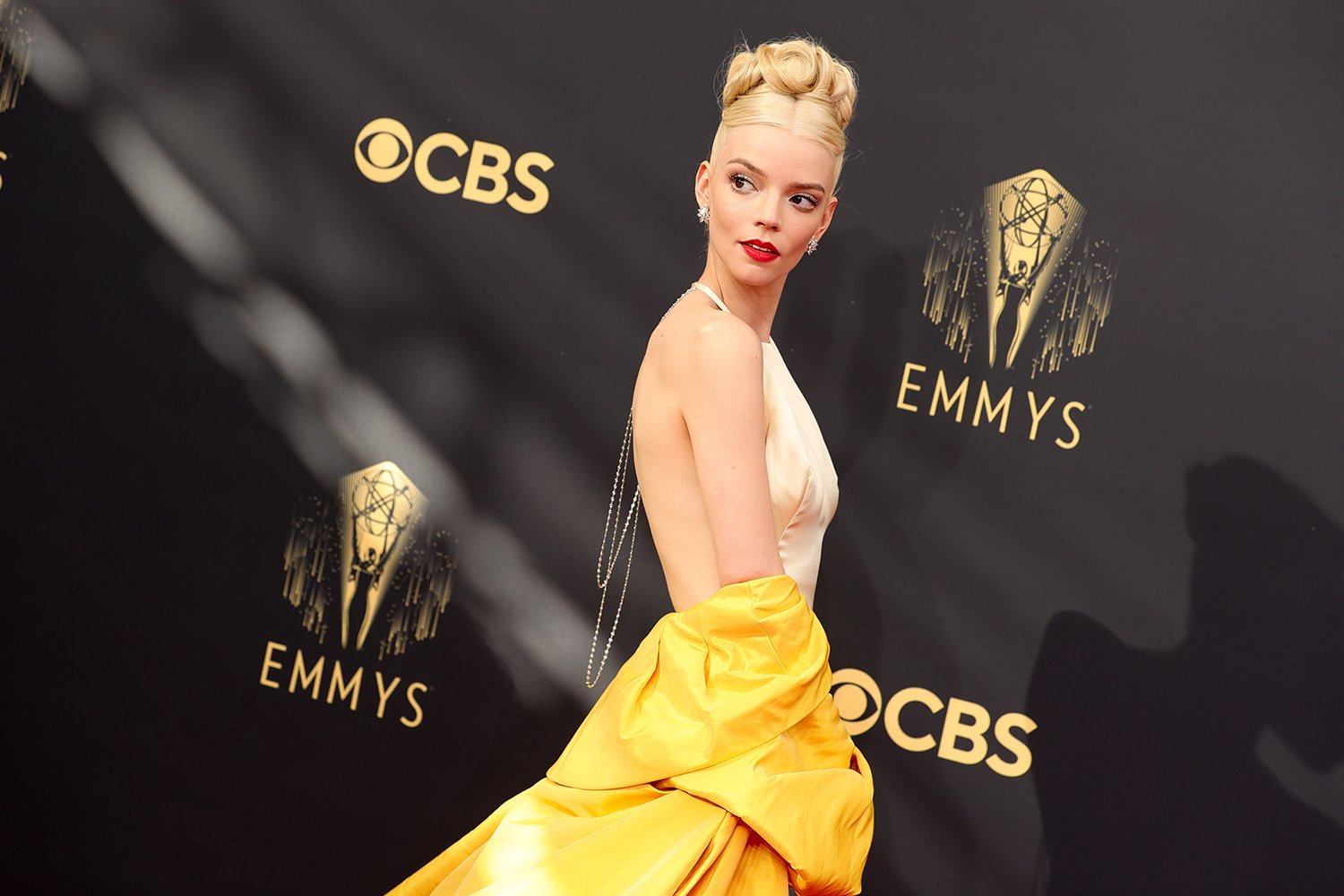 Chris Pratt's role as Mario in the 'Super Mario Bros.' movie left many fans confused
Many Super Mario fans are already struggling to see Pratt portray the famous Italian plumber, even in animated form. The wave of memes on Twitter has already begun; many showed Pratt raptor training Yoshis à la Jurassic World. Other users cracked jokes about the announcement.
"Call me a conspiracy theorist, but I don't think it's a simple coincidence that Grimes and Elon [Musk] broke up less than 24 hours after Nintendo announced that Chris Pratt was going to voice Mario in a Super Mario movie," one person wrote.
"Woke up, and Chris Pratt is still Mario," another user added with a photo of Kristen Bell saying, "This is the Bad Place."
Some people felt that stars like Danny DeVito or Mario's video game voice actor Charles Martinet were better suited for the role.
"I hate how people are defending the choice of Chris Pratt as Mario. 'but would you really wanna listen to Charles Martinet's Mario for 2 hours straight?' yes. Yes, I do. I genuinely would love to hear this the whole time," one person tweeted.
Some fans will only see 'Super Mario Bros.' for Anya Taylor-Joy's Princess Peach
All in all, some people seemed skeptical of Pratt's Mario. However, many fans might be willing to overlook his role in favor of seeing Taylor-Joy as Peach.
"Anya Taylor-Joy playing princess peach is single-handedly the best thing about the Direct," one Twitter user wrote.
"ANYA TAYLOR-JOY IS PEACH!?!? AND WE ARE JUST GOING TO PRETEND CHRIS PRATT NEEDS TO SAVE HER?" another user added.
Many fans on Reddit felt the same way.
"Perfect casting choice! I think Anya Taylor-Joy could do a really good portrayal as Princess Peach in a live-action Mario adaption as well," one person wrote in a discussion thread.
"She's already a princess in my heart," another user added.
Anya Taylor-Joy reacted to the 'Super Mario Bros.' cast reveal with a Princess Peach Instagram post
Taylor-Joy hasn't commented on the casting yet, but she did celebrate the news on Instagram. After the Direct, The Queen's Gambit star posted side-by-side photos of herself and Princess Peach, seen above.
"Here we gooooo," she captioned the post.
In the comments, even more fans expressed excitement for the film.
"The most perfect peach in the world," one person wrote.
"YOU'RE GONNA MAKE SUCH A GOOD PEACH WHAT!!!" another user added.
Super Mario Bros. will premiere in North America on Dec. 21, 2022. Stay tuned to Showbiz Cheat Sheet for more updates.
RELATED: What Is 'Mario' Voice Actor Charles Martinet's Net Worth and Age in 2021?