Anya Taylor-Joy's Big Break Came From a Sketchy Encounter While Walking Her Dog
Anya Taylor-Joy is a rising film and television star. She has made a name for herself in shows such as Peaky Blinders and The Queen's Gambit and movies like Emma and The Witch. Taylor-Joy worked hard to become as successful as she is now. She started off as a model and worked her way into the field of acting. In an interview, Taylor-Joy revealed that her modeling career began with a pretty sketchy encounter while she was walking her dog.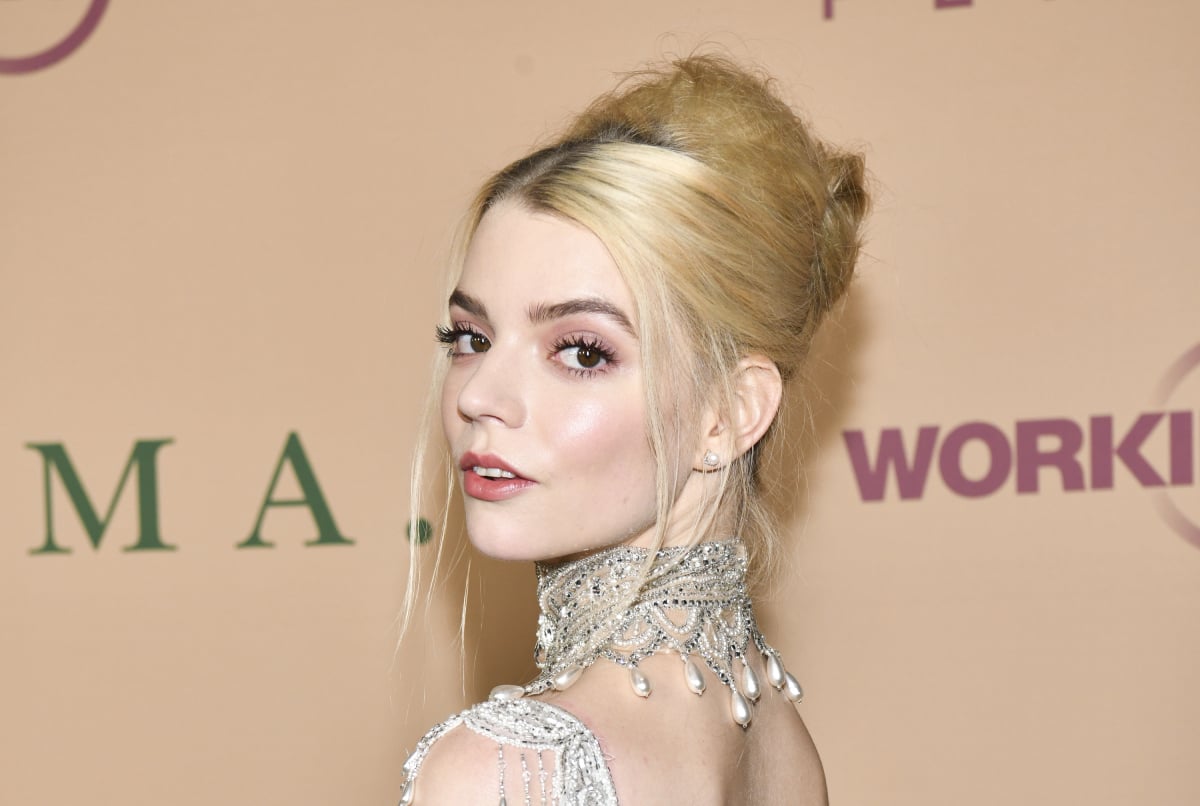 Anya Taylor-Joy's acting career
Taylor-Joy has come a long way in her acting career. She made a name for herself on the big screen for her role as Thomasin in The Witch. She starred as Casey in the horror film Split and returned as the same character for Glass. Taylor-Joy also joined the cast of Peaky Blinders in season 5. However, she really became a star for her role as Beth Harmon in the Netflix miniseries The Queen's Gambit.
For her part in The Queen's Gambit, Taylor-Joy won quite a few awards, including a Golden Globe for Best Actress. The 25-year-old actor also made Forbes 30 Under 30 in 2019. Taylor-Joy boasts an impressive net worth. She also stars in an upcoming psychological thriller, Last Night in Soho, scheduled to be released in October 2021.
Taylor-Joy is an animal lover
In an interview with ELLE, Taylor-Joy revealed her thoughts on what animal she would be. "I'd love to say a killer whale, but I don't think I actually am one," the actor said. "I think I'm like a big cat and a hummingbird at the same time." Taylor-Joy is a big animal lover. She was even vegan for a while and still sticks to a vegetarian diet. Taylor-Joy actually got discovered while walking her little dog Khala one day.
How did Anya Taylor-Joy get discovered?
Before her acting career began, Taylor-Joy got her start as a model. She was discovered in a rather sketchy encounter that took place while walking her dog. The 16-year-old Taylor-Joy wanted to practice walking in her mom's heels when she noticed a car that seemed to be following her, she said on The Late Late Show with James Corden. "So I speed up, pick up the dog and then start running. And then this guy sticks his head out the window and goes, 'If you stop, you won't regret it.'"
Taylor-Joy did stop, but she joked that it's not something that she would advise other people to do. Luckily, it wasn't a shady character in the car that had followed her. "It was the head of a modeling agency and she told me off for stopping and then told me to come into the modeling agency the next day with my parents," she told Corden. Taylor-Joy actually left school at 16 to pursue her career in acting. It wasn't long after these events that she began landing small television roles, and the rest is history.
RELATED: 'The Queen's Gambit' Star Anya Taylor-Joy Revealed She Was Bullied as a Child: 'I Used To Get Locked in Lockers'