Is Anyone Banned From the Rock & Roll Hall of Fame?
The Rock & Roll Hall of Fame is one big shrine. It celebrates the music, of course, and the people who gave us that music. A panel of voters has been choosing the inductees each year since 1986. Acts who've released their first album 25 years ago become eligible for induction. However, one act has been around for more than 30 years, yet they're still not even on the voting ballot.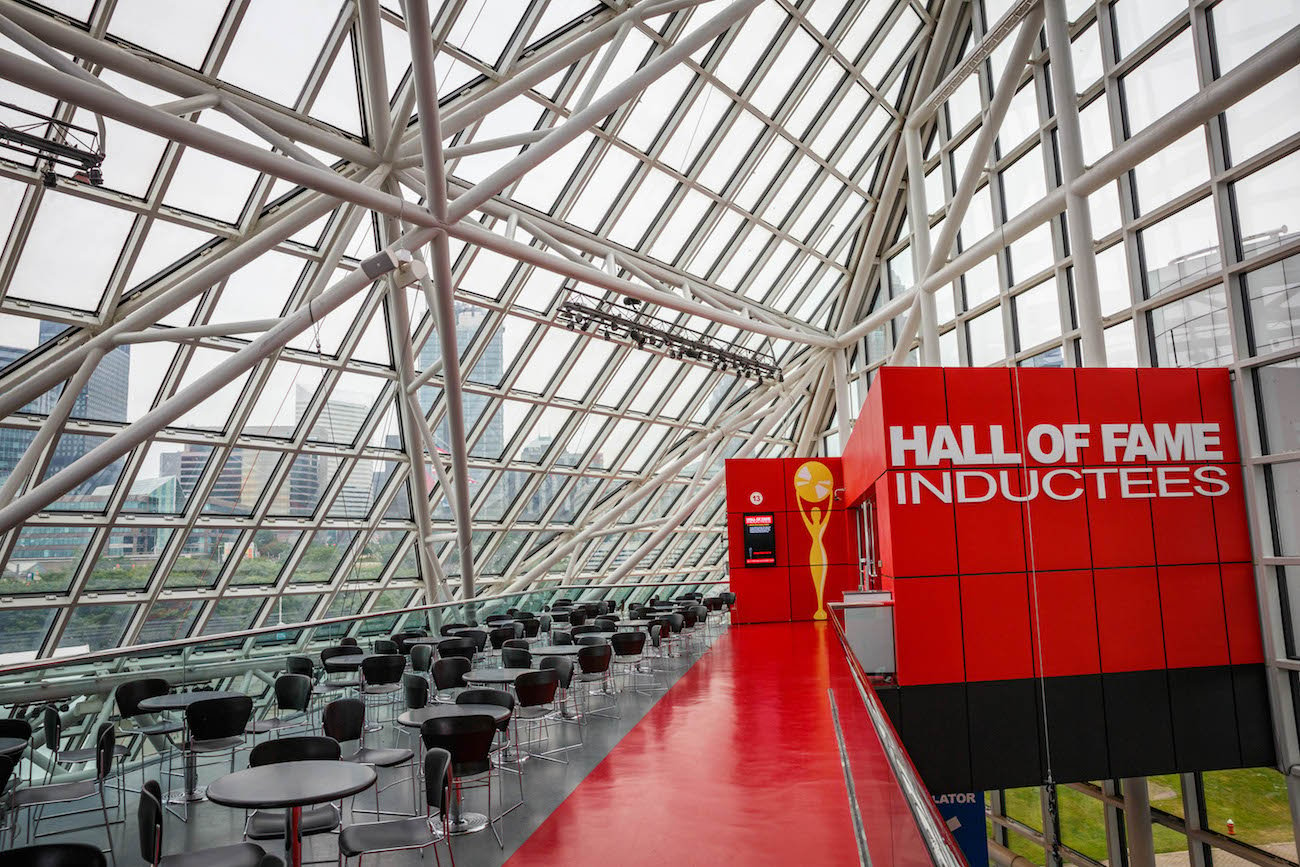 Who isn't in the Rock & Roll Hall of Fame yet that should be?
The Rock & Roll Hall of Fame has snubbed many artists. Sometimes, they've just taken a long time to induct a worthy artist. Other times, the Rock Hall continuously overlooks acts on the waiting list, year after year.
This year's nominees are proof of that. How are Tina Turner, Carole King, and Todd Rundgren not in for their solo careers yet? The Go-Go's have been on the waiting list for a couple of years and finally made it.
So why does there seem to be such selectivity? "It's a closed system," says one industry player (per Page Six). "All about the tastes of the older guys who started it: [Rolling Stone founder] Jann Wenner, [late Atlantic Records founder] Ahmet Ertegun. It's changing a bit now that Jann's stepped down — but that's basically why there's a lack of diversity and women and edgier acts."
An act has to have released an album 25 years ago to be eligible for induction. That's the only requirement. Besides that, it's down to voters. However, there are rumors that there may be hidden biases. Notice how hard it is for rap artists to get in. There seems to be discrimination against hair metal and darkwave bands too.
"The artists that get in reflect the tastes of that year's nominating committee, which fluctuates," says journalist Roy Trakin, a former voting committee member. "For instance, heavy metal and hair-metal — Mötley Crüe, Ratt, Poison — never get much respect."
The Rock Hall has snubbed Iron Maiden, Nick Drake, Television, Rage Against the Machine, New Order, Pixies, Pat Benatar, Sonic Youth, Kate Bush, Soundgarden, and The Smiths, among others.
Does the Rock & Roll Hall of Fame ban anyone?
The Rock & Roll Hall of Fame might secretly be barring certain acts from entering, or maybe even prolonging their induction, but as far as we know, no one is truly banned. Yet Mötley Crüe thinks that they are banned.
In the 1980s, Mötley Crüe was one of the wildest bands you could come across. They were notorious for their extreme antics on and off the stage. They left a path of destruction in their wake, destroying hotel rooms, and even antagonizing Ozzy Osbourne, the Prince of Darkness himself, in a game of who could do the most bizarre thing.
It's hard to imagine the Rock Hall barring the band because of their wildness. Plenty of bands might not have been as wild, but they were certainly up to some interesting shenanigans in their prime. Yet bassist Nikki Sixx thinks Mötley Crüe will never be inducted.
Speaking to Kerrang in 2019, Sixx talked about a reunion. In a separate interview, drummer Tommy Lee said, "I don't know. Maybe if we got into the Rock and Roll Hall of Fame or something, we could dust off a couple of our old classics."
However, Sixx said that would be impossible "because we were told by the Hall of Fame that we would never get in, because of how we've acted, so that's kind of it."
Mötley Crüe became eligible for induction 15 years ago, yet they've never even appeared on the voting ballot. If they are secretly barred from entering, that means the Rock Hall is overlooking their "influence and significance," all because of their past antics, which is unfair. Mötley Crüe fans need to step up and get them in somehow.