Is 'A.P. Bio' Canceled or Renewed for Season 5?
A.P. Bio premiered its fourth season in September. And ever since, fans have been waiting to hear news on the future of the NBC / Peacock series. So is A.P. Bio Season 5 happening?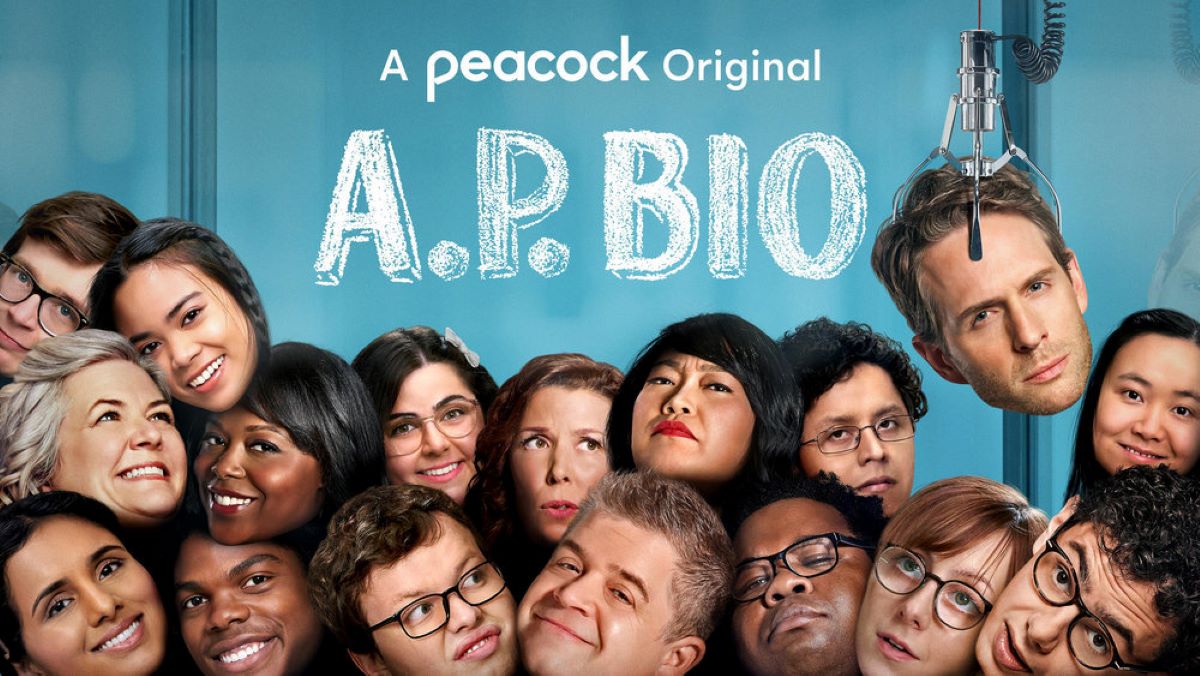 Is 'A.P. Bio' renewed or canceled for Season 5?
A.P. Bio first premiered on NBC in 2018. The show, which comes from Saturday Night Live alum Mike O'Brien, features an ensemble cast, including Paula Pell, Patton Oswalt, and Glen Howerton. 
A.P. Bio aired for two seasons and was then canceled by NBC. However, due to overwhelming fan demand, the network revived the comedy. The third season aired exclusively on NBC's streaming platform Peacock. And the fourth installment hit the streamer in September 2021.
Unfortunately, it looks like class is over for the comedy. A.P. Bio was canceled in December 2021 and will not be returning for a fifth season.
'A.P. Bio' showrunner Mike O'Brien announced the news
On Dec. 6, O'Brien took to Twitter to announce A.P. Bio had been canceled. He gave a shout-out to all the fans who saved the show from cancellation back in 2019.
"I'm sad to announce that AP Bio will not be renewed for a 5th season," O'Brien tweeted. "But mostly I'm feeling grateful right now. To all the fans who watched the show and fought for it to come back after the cancellation! And to Peacock & UTV for giving us two more seasons after that!"
RELATED: 'Community' Fans Demand Netflix 'Add Back' One of the Series' 'Best' Episodes
The showrunner also acknowledged the cast and crew. And he also thanked them for their hard work and creativity.
"This show has been one of the best experiences of my life and that's because of the hundreds of hilarious, hard-working, positive people that were involved," he wrote. "I'm going to name a few below but can't possibly cover everyone. So if you ever worked with us for even a day, THANK YOU!!"
The cast shares their reactions to the cancellation
The cast of A.P. Bio also chimed in and shared their reactions to the cancelation news on Twitter. Paula Pell, who plays school secretary Helen, shared a heartfelt message for her co-workers and O'Brien. 
"It has been a profound joy to be a part of AP Bio," Pell tweeted. "I will miss each and every golden hilarious human involved. You created such a special show @MikeOBrienXOXO
Thank you for giving me the part of Helen I've enjoyed every minute. Love you all."
Glen Howerton, who appears as biology teacher Jack Griffin, tweeted about how sad he was to see the show go. And comedian Patton Oswalt, who portrays Principal Durbin, shared how proud he was of their four hilarious seasons and suggested Peacock make a Heather (Allisyn Ashley Arm) spinoff.
A.P. Bio Seasons 1 to 4 are available to stream on Peacock.