'Apex Legends': Respawn Entertainment Faces Backlash Over Crypto's Kung Fu Emote
Apex Legends Season 9 officially launched on May 4, to the excitement of gamers across the globe — but some are feeling frustrated with Respawn Entertainment over Crypto's emotes. This is especially relevant given the new 'Stop Asian Hate' badge in Apex Legends. Some fans have suggested the badge is purely performative, and even somewhat ironic given Respawn Entertainment's treatment of Crypto as a Korean character performing Chinese kung fu moves. 
'Apex Legends' Season 9 includes a 'Stop Asian Hate' badge
Following Donald Trump's racist and inflammatory use of the term "China Virus" to discuss COVID-19, attacks against Asian Americans have increased across the country. This shameful uptick in racially-motivated violence needs to be curbed, and Apex Legends seems to be making a token effort in that direction. 
Respawn Entertainment introduced a new badge — something players can display on their character banners as they load into games — that reads 'Stop Asian Hate.' 
"Respawn, our AAPI Community, and our allies are united against Asian hate. Violence aimed at AAPI members, especially those without the ability to defend themselves, is abhorrent and unacceptable," reads a message from Respawn Entertainment in Apex Legends. 
Fans are frustrated with Respawn Entertainment over Crypto's kung fu emote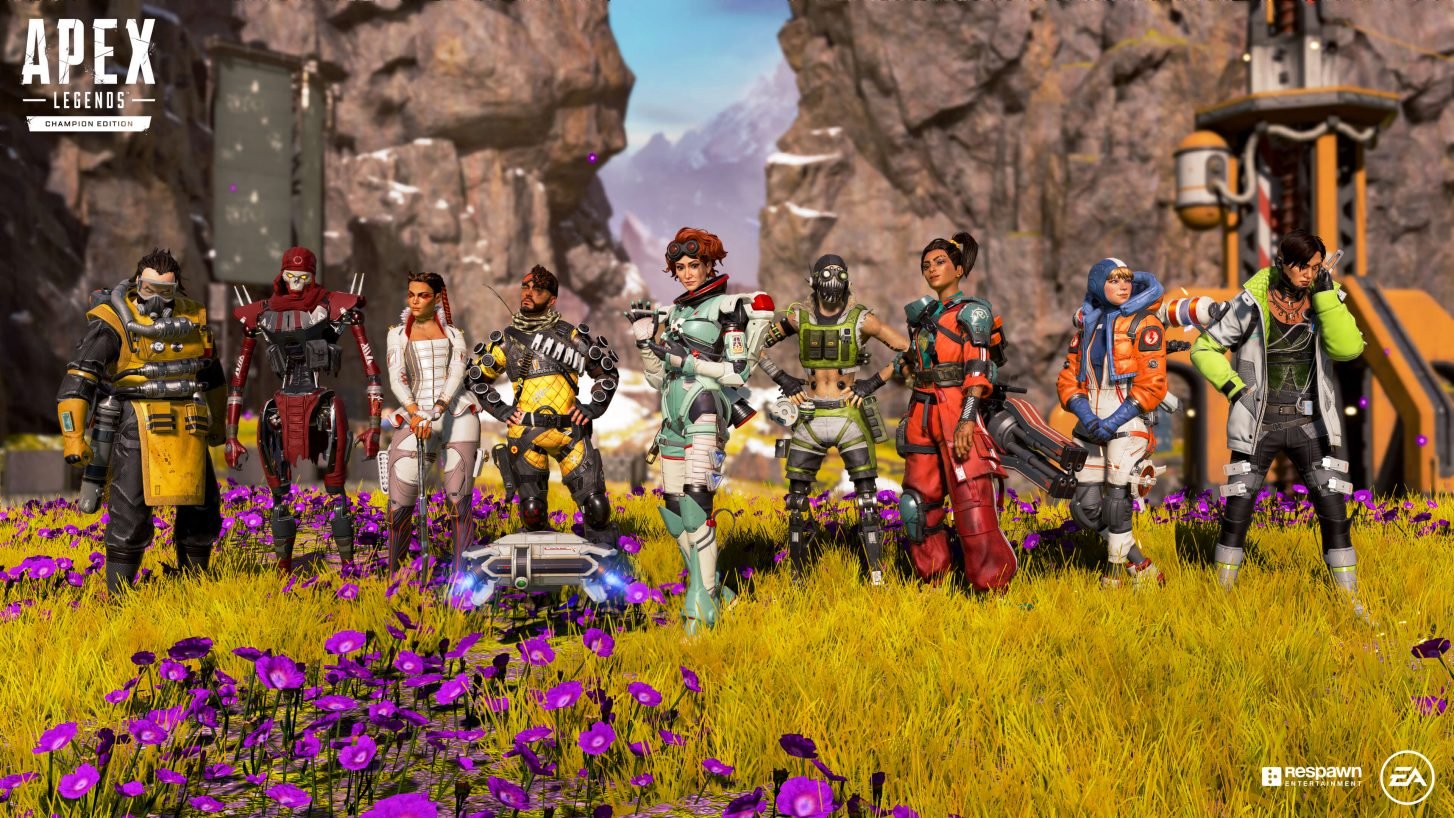 Although some players feel happy to see Respawn Entertainment and Apex Legends utilizing the 'Stop Asian Hate' badge, other players have pointed out that the game doesn't have a great track record when it comes to Asian identities. 
Players have especially pointed to Crypto — a character with a Korean name who speaks Korean, and is therefore, ostensibly Korean — and his kung fu emotes. 
"Btw please support Korean fans of #ApexLegends tired of @Respawn mixing other Asian stuff into Crypto's character. While it might seem inoffensive, due to the history of Korea with China it is not very tasteful," noted one Twitter user and Apex Legends fan. 
"Don't make Koreans do kung fu! Not all Asia is the same country. China and Korea are different!!" tweeted a frustrated Korean player.
"Before doing this, please erase the Cypto Kung Fu first. It is also Asian discrimination to have Koreans kung fu. Asia is not a country," read a translated tweet by another Korean player, screencapped here.
"It's pretty crazy to release [the Stop Asian Hate badge] at a time when Apex fans in Korea are upset about the kung fu emotes in the crypto," wrote another player. 
Other tweets have pointed out Crypto's "Nomad Overseer" skin, which some feel is a hodgepodge of Mongolian influence.
'Apex Legends' Season 9 launch encounters server issues
Meanwhile, those players who may want to display their 'Stop Asian Hate' badge in Apex Legends may be struggling to even load into a game. The release of Apex Legends Season 9 saw a huge uptick in interest in the game, and servers have been struggling to bear the load. 
"We're working through some service issues in @playapex at the moment due to high demand. We're on top of it and will get players into games as quickly as we can!" tweeted Respawn Entertainment on May 4. 
Respawn Entertainment has since been keeping fans updated on server statuses on their Twitter account. In the meantime, they thanked players for sticking with them through the challenge. 
"Well legends, today did not go as planned to say the least. But we're pleased to announce that Apex Legends: Legacy is now officially live. Appreciate you guys stickin' by us today. You're the true legends here," Respawn tweeted.