'Apex Legends' Season 10 Introduces New Legend, New LMG, and More
Apex Legends Season 9 made waves when it launched on May 4, 2021 with arenas, Valkyrie, and the Bocek Bow. Now Season 9 is coming to a close, and Respawn Entertainment is hyping fans of the battle royale game up for Season 10, which is coming in hot with a variety of spicy new additions and changes. Apex Legends Season 10 will bring a new legend, map changes, a new weapon, and even a new ranked mode, among other things. Here's what we know about the new season so far.
'Apex Legends' Season 10 is on the way with changes to World's End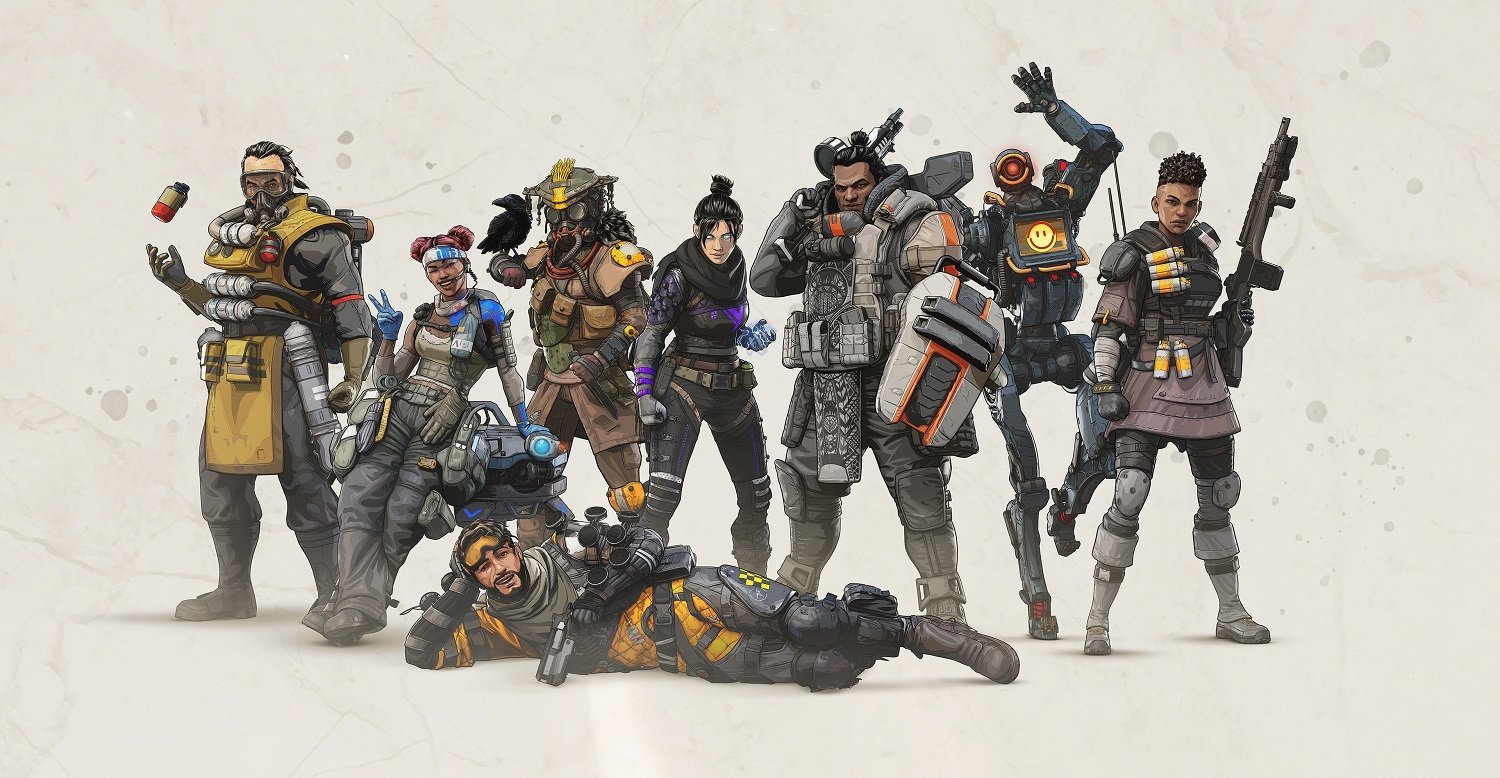 RELATED: 'Apex Legends' Season 9 Rampart Pick Rate Abysmal, Dev Claims Inaccuracy
Apex Legends Season 10 is coming soon, with an expected August 3, 2021 release date — the same date that Season 9 will end, of course.
Naturally, there's plenty to look forward to when it comes to a new season of Apex Legends — typically Respawn Entertainment does a good job keeping maps interesting by having them evolve. Sometimes these changes are related to lore — for example, Crypto's EMP releasing wildlife in King's Canyon or the vines and branches taking over Olympus in Season 9. 
This time, it's World's End that will be seeing a change. Players may have noticed the ground shaking and loose dirt and rocks falling from ceilings inside some of King's Canyon's tunnels. 
While Respawn Entertainment is remaining coy about what the actual changes will include, and if their occurrence will be related to lore, fans certainly have something to look forward to.
A new legend, Seer, is coming to 'Apex'
Apex Legends Season 10 also debuts a new legend, Seer. Respawn Entertainment released the new legend's "Stories From the Outlands" installment, entitled "Metamorphosis." The video is enigmatic, to say the least, and the birth of our new legend seems to include a dash of prophecy and myth, per Seer's name. 
As of now, Respawn Entertainment has released a minimal amount of information about the legend. The Season 10 page currently reads, "With microdrones and an artist's eye, Seer spots opportunities that other Legends might miss, and seizes them in the most beautiful way he can."
This follows Respawn Entertainment releasing a series of three short videos telling the tale of a blind princess. Her domineering parents attempt to keep her safe and locked away, but she falls in love with a young man nevertheless. Her parents lock the man away.
She inadvertently rescues a moth from burning to death by dousing it in her tears. The moth explains that it is cursed by attraction to things that would harm it. It promises to assist the princess if the princess promises to give the moth a chance to be reborn as her child so that it may live without its curse. 
The princess' parents burn the young man to try and draw the princess back, but she does not return. As per the nature of its curse, the moth flies into the flames, and the blind princess follows. As it dies, its curse hangs heavy over the kingdom for the rest of time. 
Perhaps Seer is in some way related to this princess and the moth, or perhaps the story is just allegorical. It remains to be seen what Seer's backstory is all about.
Ranked arenas and a new LMG are on the way
Apex Legends Season 10 will also see the introduction of ranked arenas mode, which players have been looking forward to since it was teased during the EA Play live event. 
Additionally, Respawn Entertainment is teasing a new LMG created by Rampart, but the details haven't yet been released.
"Meet Rampart's newest invention, the Rampage LMG, with a surprising source of firepower," reads the teaser page. Hopefully more details about Apex Legends Season 10 are coming soon.