'Apex Legends' Season 9: Olympus Is Overgrown in Seasonal Map Changes
Apex Legends Season 9 is right around the corner, premiering on May 4. That means players will soon have a chance to get their hands on the Bocek Bow and Valkyrie, both new additions to the game. Additionally, they'll get to scope out the maps and see what sort of changes have been made — including the changes to Olympus teased in the Season 9 trailer. Based on what we've seen, it looks as if Apex Legends Season 9 will see Olympus overrun with plant life.
'Apex Legends' Season 9 welcomes Valkyrie, daughter of Viper
RELATED: 'Cyberpunk 2077': Keanu Reeves Spotted Buying Action Figure of Himself
Apex Legends Season 9 is almost here, continuing Respawn Entertainment's frequent gameplay changeups and additions. This time, players will see a new legend, a new weapon, arena mode, and some map changes as well.
Season 9 will feature the arrival of Valkyrie, daughter of Northstar pilot Viper, as she dives into battle using parts of Viper's remodeled titan. Her Stories from the Outlands video depicts her childhood, in which she put herself in extreme danger while joyriding in her father's titan.
It then follows her life searching for vengeance for her father's death while he was employed by Apex Predators.
Notably, she's spent her life seeking out Kubin Blisk, leader of the Apex Predators, hoping to make him pay for Viper's death. When she finally gains a chance at vengeance, Blisk convinces her that her father would rather see her dedicate her life to something else.
Valkyrie shoots Blisk's glass instead of Blisk himself, and informs him she'll be joining the Apex games. Her tactical ability is a rack of swarm missiles that she can fire at foes, her passive allows limited flight with regenerating fuel, and her ultimate allows her and teammates to take to the skies.
3v3 Arena mode is a permanent installation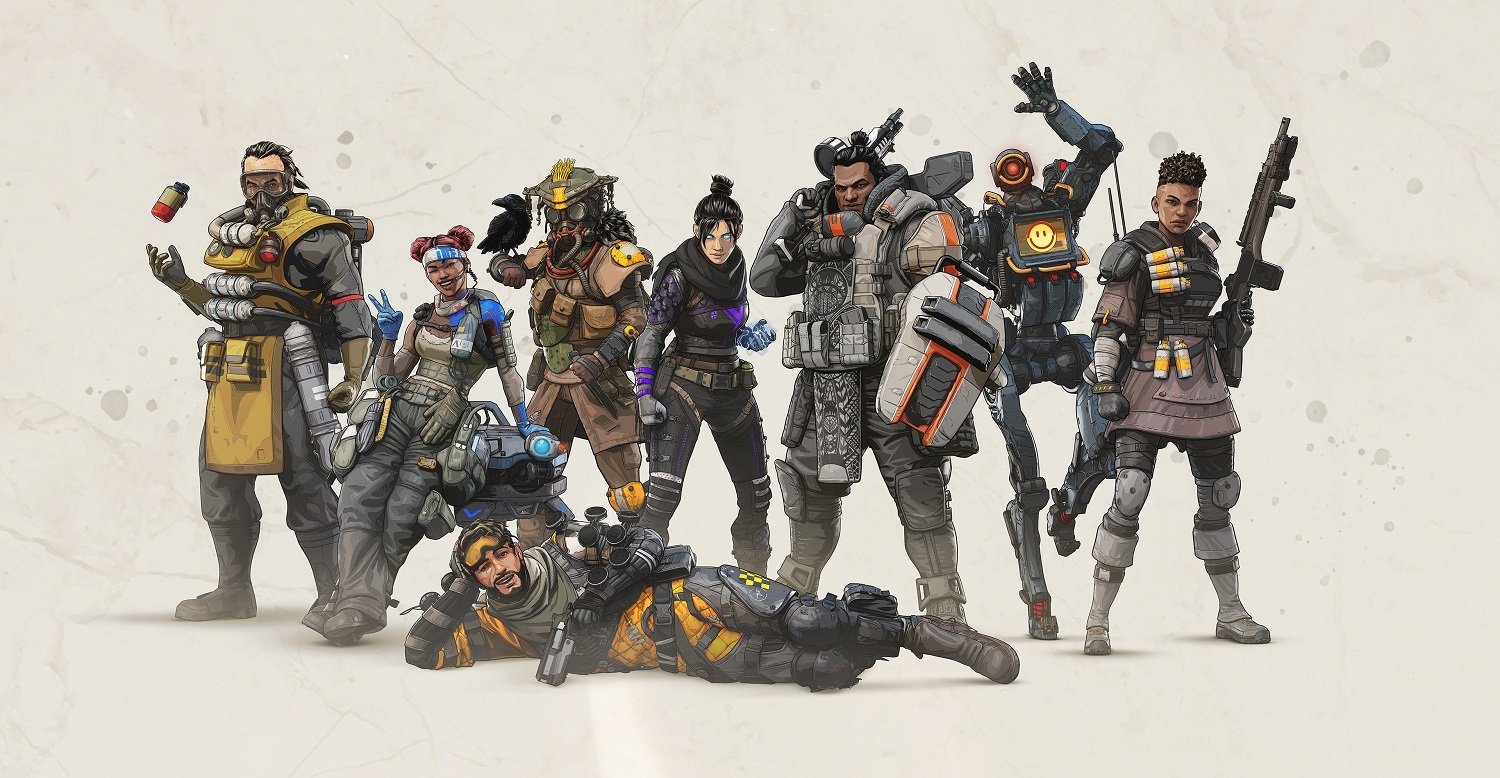 Apex Legends Season 9 also welcomes the permanent addition of Arena mode, a challenging 3v3 style showdown in which gunplay takes precedence over battle royale style survival. The Legacy Gameplay Trailer teases what the mode looks like, and gives a rundown of what to expect.
The trailer clocks in at about six minutes long, so we'll break down some of the basic details here.
Arena mode will feature two teams of three players each, starting out in shielded spawn areas. Each team will have a pre-match period of preparation in which they can shop for consumables, weapons, and abilities using resources allocated at the start. Purchasing a weapon during this time gives you the base weapon itself. Upgrading a weapon to a higher tier includes attachments of that tier.
During combat, players can earn additional resources from canisters and killing enemy players. A care package with pre-selected weapons will drop during the round — players will be aware of what weapons are included in the package.
Players also have limited uses of their tactical and ultimate abilities, and must purchase additional uses. There are no respawns. To win, a team must have at least three victories with a 2 win margin. EA has listed all of the mode's details here.
'Apex Legends' Season 9: Olympus overgrown with plant life in map changes
Apex Legends Season 9 will also be seeing some changes to Olympus. Respawn Entertainment does a good job changing up their maps to keep players engaged, and this time it looks like plant life will be taking over parts of Olympus.
A fleet of rogue ships carrying a parasitic plant are landing, and one of them, Icarus, has docked at Olympus. Located between Bonsai Plaza, Solar Array, and Orbital Cannon, the ship has four large rooms as well as a locked bridge which can be opened with keycards found on dead scientists within.
The rooms boast "tons of loot" per lead level designer Dave Osei, and the bridge has high-tier loot locked away inside.
There have been plenty of other changes, including the removal of two jump balloons. It's also worth noting that the Icarus' location does disrupt what was previously an open stretch of land that Osei called a "sniper's paradise," meaning players must approach the area more carefully than before.