The Apple Doesn't Fall Far From the Tree as Piers Morgan's Son Is Now Calling Out Meghan Markle
One year after leaving their roles as senior royals Prince Harry and his wife, Meghan Markle, sat down with Oprah Winfrey for a primetime special to discuss what life was like behind palace walls as members of Britain's most famous family.
There were quite a few explosive allegations the Duke and Duchess of Sussex made during their conversation with the legendary talk show host. One of the most alarming is that a member of Harry's family allegedly had conversations about their son's skin color prior to his birth. Meghan said it was relayed to her that one royal had "concerns about how dark his skin might be when he's born." That claim has remained a major topic of discussion ever since the interview aired in March 2021, and now Piers Morgan's son is chiming in with his thoughts.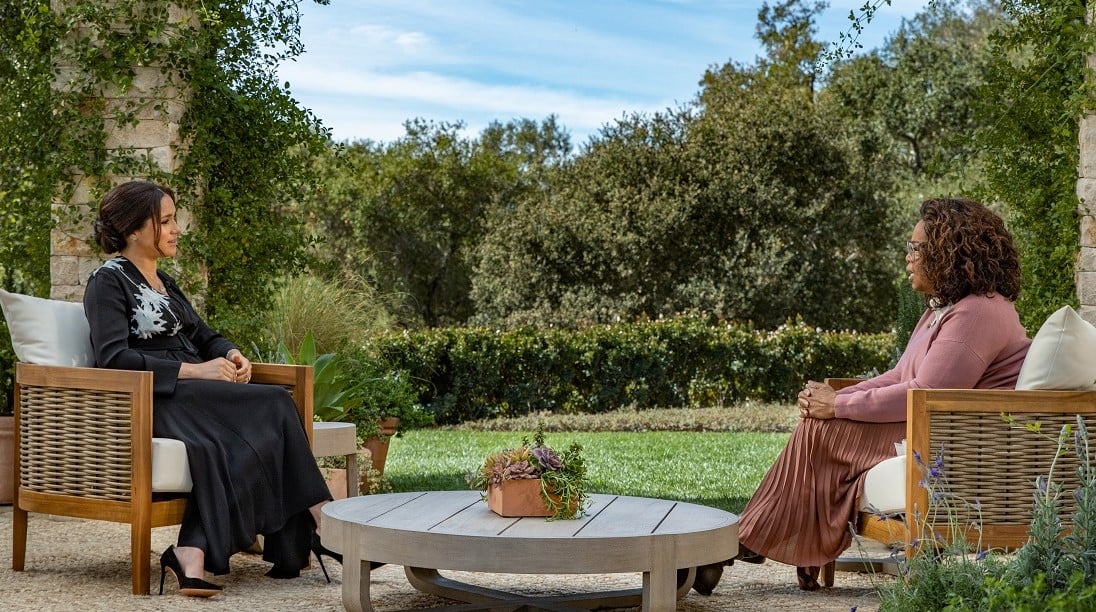 Piers Morgan and Meghan Markle were friends, until they weren't
The former Good Morning Britain host has become a nemesis of Meghan's over the years. He's made sure to call the duchess and her husband out every time they say something unpopular or contradict themselves with statements. But once upon a time, the two were on very friendly terms and even hung out together.
On Ireland's The Late Late Show, Morgan talked about how he and Markle became friends. He said that in 2016 he decided to follow Meghan and a few other actors from Suits on social media. After that, the future-duchess sent him a direct message thanking him for doing so. According to Morgan, they began corresponding often and Meghan told him when she was going to be in London and they met up.
Morgan explained that he invited her to his local pub and the two chatted for hours over beer and dirty martinis. When the night was over the Morgan recalled Meghan saying she "had a great time. Love to see you again" before getting into a cab. That taxi she got into after hanging out with him took her to a party where Prince Harry was. Soon after that, she began dating the royal and Morgan never heard from his friend again.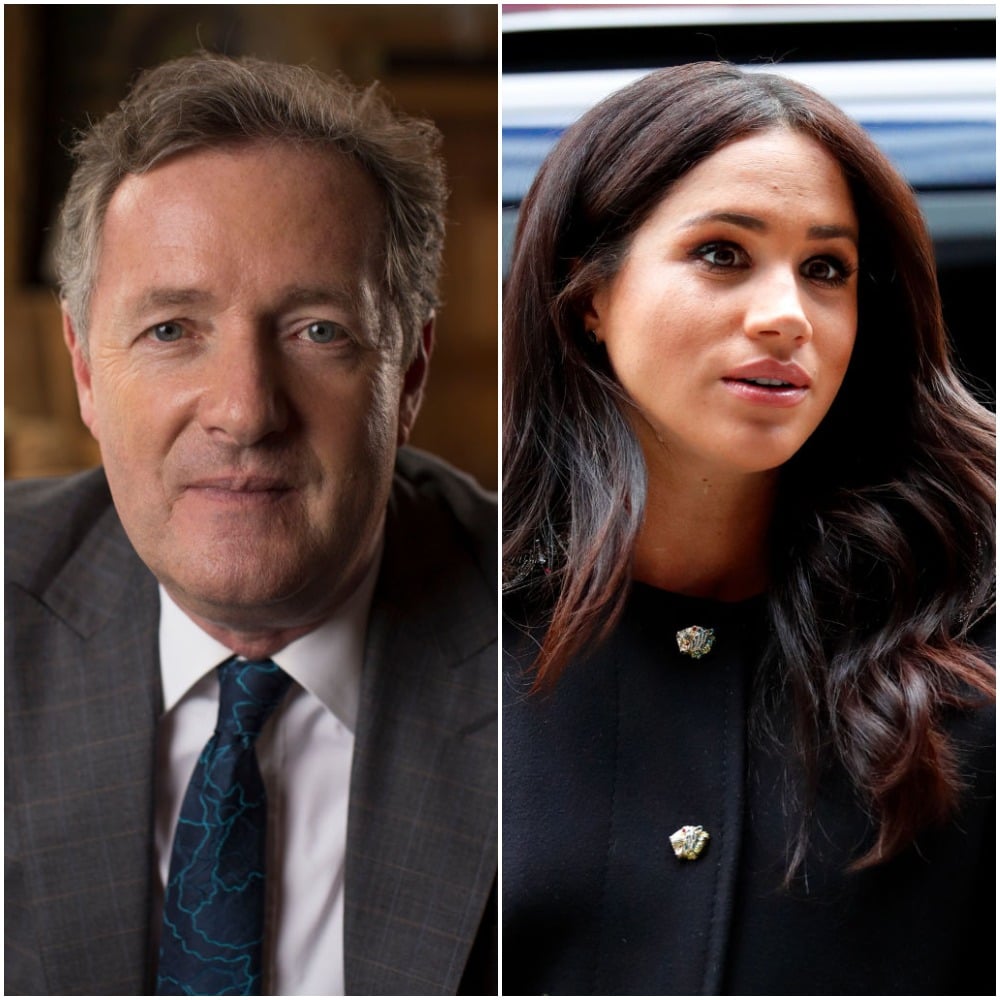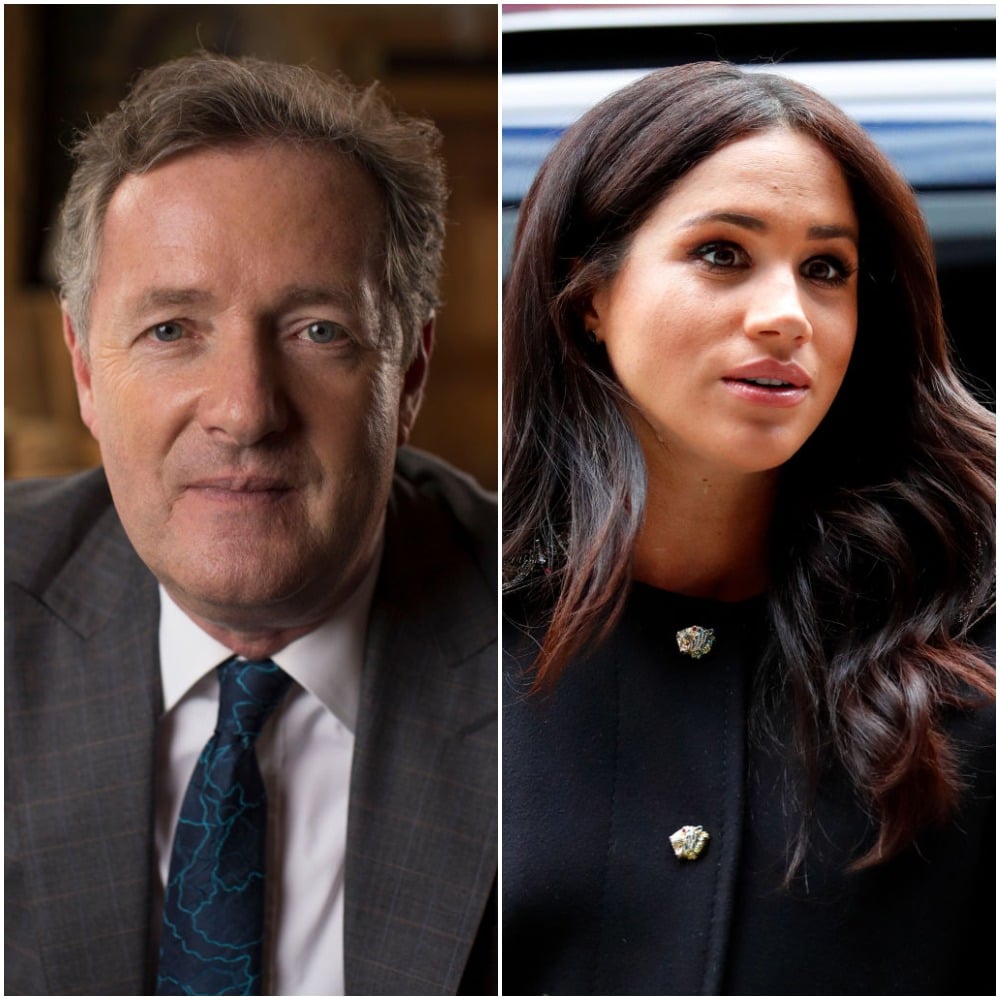 Spencer Morgan tweeted that the duchess's claim is 'divisive nonsense'
Fast-forward to 2021 and now like his father, Morgan's son Spencer has taken aim at the Duchess of Sussex saying that he believes her allegation that a senior royal was "concerned" about Archie's skin color is "divisive nonsense." Spencer posted his opinion on Twitter after The Sun columnist Jeremy Clarkson revealed what sources told him regarding the Sussexes' accusation.
"It was claimed this week that Harry and Meghan Markle chose not to name the 'royal racist' who wondered out loud what their baby would look like, because it would be too damaging," he wrote in his column (per The Express). "If my sources are correct, the real reason they didn't name the person might have something to do with the fact that they are not actually a member of the royal family."
Spencer shared a quoted tweet from his father and a screenshot of Clarkson's article writing: "You know who else wonders what a baby might look like? Every family on planet earth. Divisive nonsense."
Prince Harry said the alleged comment did not come from Queen Elizabeth
Royal fans may never know if a senior member of the royal family really did voice concerns about Archie's skin color and if they did who actually said it. But even though Prince Harry stated that he would never reveal which senior royal allegedly made the comment, he did admit that it was not his grandmother, Queen Elizabeth II, or his late grandfather, Prince Philip.
Oprah clarified that the Duke of Sussex made clear to her that it was neither of them.
"He did not share the identity with me, but he wanted to make sure that I knew and if I had an opportunity to share it that it was not his grandmother nor his grandfather that were a part of those conversations," the former talk show host told her friend CBS This Morning co-anchor Gayle King.