Apple TV+ Originals Streaming in June 2021: Julianne Moore Must-See Thriller and More
Apple TV+'s streaming service grabbed viewers with their Apple TV originals, The Morning Show and Dickinson, in 2019. Then the service kept viewers coming back for more with Defending Jacob, Ted Lasso, and Visible: Out on Television in 2020. June 2021 brings even more Apple TV exclusives to the small screen with Julianne Moore and Clive Owen in Lisey's Story, plus several other binge-worthy shows.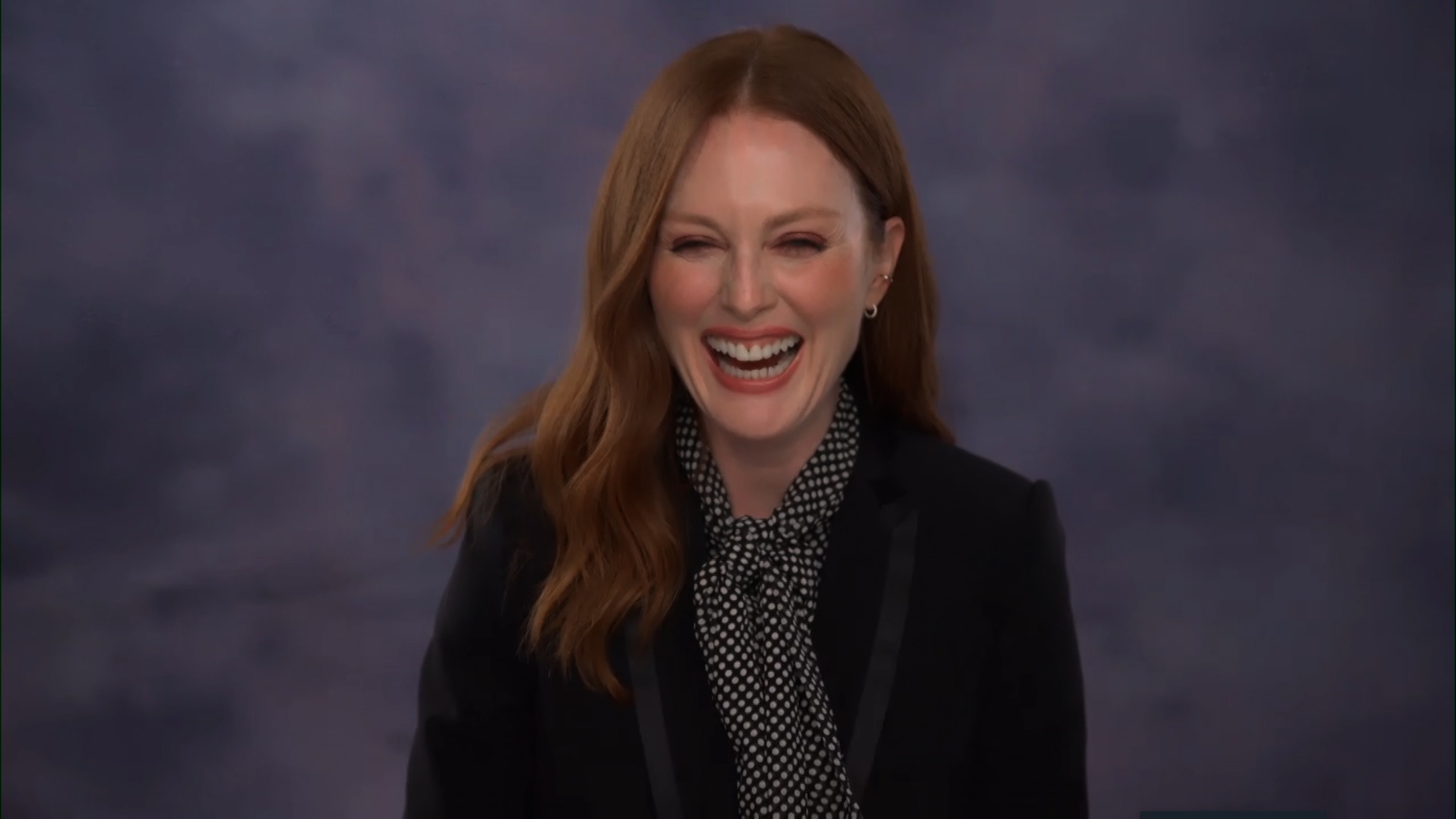 Apple TV+ originals: Here's what to stream in June 2021
In June 2021, Stephen King brings an eight-episode miniseries to the list of Apple TV+ originals with Lisey's Story. The terrifying thriller premieres on June 4. (All Apple TV+ exclusives drop to the streaming service on Fridays). The following week, Home Before Dark Season 2 premieres on June 11. Central Park Season 2 also returns to Apple TV+ in June 2021. 
A new half-hour drama/comedy series, Physical, starring Rose Byrne, premieres on June 18. Watch the Sound with Mark Ronson, a six-part documentary series, and a documentary film, Fathom, also drop this month on Apple TV+. Here's a look at the biggest highlights in June 2021.
Apple TV+ original horror/thriller: 'Lisey's Story'
The most talked-about Apple TV+ original series coming June 4 is Stephen King's Lisey's Story. Although authors rarely write the script adaptations for their shows, King did just that with his 2006 novel Lisey's Story. According to Variety, he chose to adapt the thriller because it was too personal to let anyone else touch it.
RELATED: Why Some Fans Think Steve Carell's Character on 'The Morning Show' Parallels Michael Scott in More Ways Than One
King wrote the novel after he nearly died in 1999 as a "what-if." The Apple TV+ original series centers around widow Lisey Landon (Julianne Moore). A series of strange events on a "bool hunt" rekindle memories of her marriage to author Scott Landon (Clive Owen). As always, King delivers a gripping thriller full of darkness and mystery at every turn.
'Home Before Dark' Season 2
Apple TV+ viewers also welcome back Home Before Dark for season 2 on June 11, another mystery drama series to binge. The first season, featuring a young journalist's life, portrayed by Brooklynn Prince, premiered on April 3, 2020. In Home Before Dark Season 1, Hilde Lysiak moved from Brooklyn to a lakeside town that her father (Jim Sturgess) left behind. She slowly unearthed truths about a cold case that her father tried to bury. In season 2, the reporter begins an investigation that leads to a fight against a massive and powerful corporation.
RELATED: The Shocking Way Jennifer Aniston's Divorce with Justin Theroux Mirrors Her On-Screen Relationship In 'The Morning Show'
'Physical'
If you're looking for something a little lighter, the 30-minute comedic drama, Physical, set in 1980s Southern California, could be just the thing. A new Apple TV+ original, premiering on June 18, Rose Byrne plays a messy but ambitious housewife, Sheila Rubin. Her inner voice plays throughout the series and is both hysterical and authentic. Follow her story as she discovers aerobics in the '80s and pursues a journey toward self-worth and success.
New original titles coming to Apple TV+ in June 2021
Home Before Dark Season 2 (June 11)
Watch the Sound with Mark Ronson (June 18)
Central Park Season 2 (June 25)