Apple's Only Breakout Hit Show Just Ended After 1 Season
The Internet is filled with articles that bemoan the "cancellation" of hit TV shows, whether it's the Marvel Netflix shows or people still smarting that Community was canceled. The case of Defending Jacob is a little different, however. 
Unlike a lot of series, Defending Jacob was meant to have a definite conclusion. That might present a problem for Apple TV+ because it's one of that service's few certifiable hits – and arguably the only certifiable hit they have had since it debuted last fall. 
What is 'Defending Jacob' about?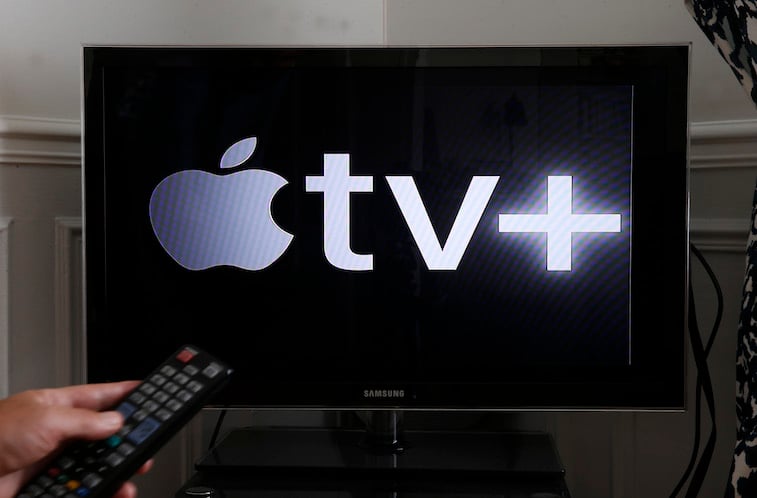 Defending Jacob stars Chris Evans as a father who endures a parent's worst nightmare when his son, Jacob, is accused of murdering a classmate after his fingerprint is found on the body. Complicating matters is the fact that Evans' character is a district attorney who would normally be prosecuting the case.
Complicating matters even further is the fact that Jacob's father  \had a troubled past as a child, which prompts him to make questionable decisions. 
The series also stars Michelle Dockery (Downton Abbey) as Jacob's mother, Cherry Jones as the defense attorney and  Jaeden Martell as Jacob, who acted alongside Evans in the murder mystery Knives Out. One of the key creative forces is producer-director Morten Tyldum, whose credits include The Imitation Game. 
The show has become heavily talked about and has received mixed/positive reviews, with a 72 percent score on Rotten Tomatoes.
The Critical Consensus reads: "Despite outstanding work from Michelle Dockery and Chris Evans, Defending Jacob stretches its source material too thin, undermining its own rich tension with too much melodramatic padding. "
Apple wants to stay in the streaming game 
Apple TV+ made a big splash simply by existing last fall. Whereas Apple mostly makes hardware on which to play content, this was its first foray into producing the content, enlisting such heavy hitters as Jennifer Aniston, Reese Witherspoon, Hailee Steinfeld, Jason Momoa, JJ Abrams, and Steven Spielberg. Despite such big names, however, the streamer has not produced many breakout hits. 
Like other streamers, Apple tends not to release its viewership numbers, but according to a Deadline analysis, its setting record numbers for Apple. Since Defending Jacob has a natural stopping point, that means it can't come back for a second season. This does not mean, however, that Apple TV+ is in trouble. 
Apple has other hotly anticipated programming coming up, particularly on the movie side. It snatched up the Tom Hanks World War II movie Greyhound, which canceled its planned theatrical run due to the pandemic. It will premiere on Apple TV+ at a date to be determined.
Apple has also partnered with Martin Scorsese for his next movie, Killers of the Flower Moon, with both of his longtime leading men, Leonardo DiCaprio and Robert De Niro. 
'The Morning Show' got attention for Apple too. 
So even without many breakout hits, Defending Jacob doesn't need to manufacture a second season to keep Apple as a viable streaming outlet. They've shown they're in for the long haul, even if their originals have mostly missed the zeitgeist. However, Defending Jacob has not been their only attention-getter. 
The Morning Show, one of the programs that made its debut with the service, also got good press for Apple, with the Aniston/Witherspoon vehicle about a morning news show rocked by a Matt Lauer-like scandal.
A flummoxed Aniston won a Screen Actors guild prize for her performance, so if nothing else, The Morning Show has the prestige to spare. And unlike Defending Jacob, it has more stories to tell. The show will have at least a second season.