'Love & Hip Hop' Star Apryl Jones Says This Is the Biggest Misconception About Her
Apryl Jones and Omarion were a picture-perfect couple off-screen, as well as the seasons they appeared together on Love & Hip Hop: Hollywood. In a new interview, Jones is talking openly about being on the show and why she did it from the jump.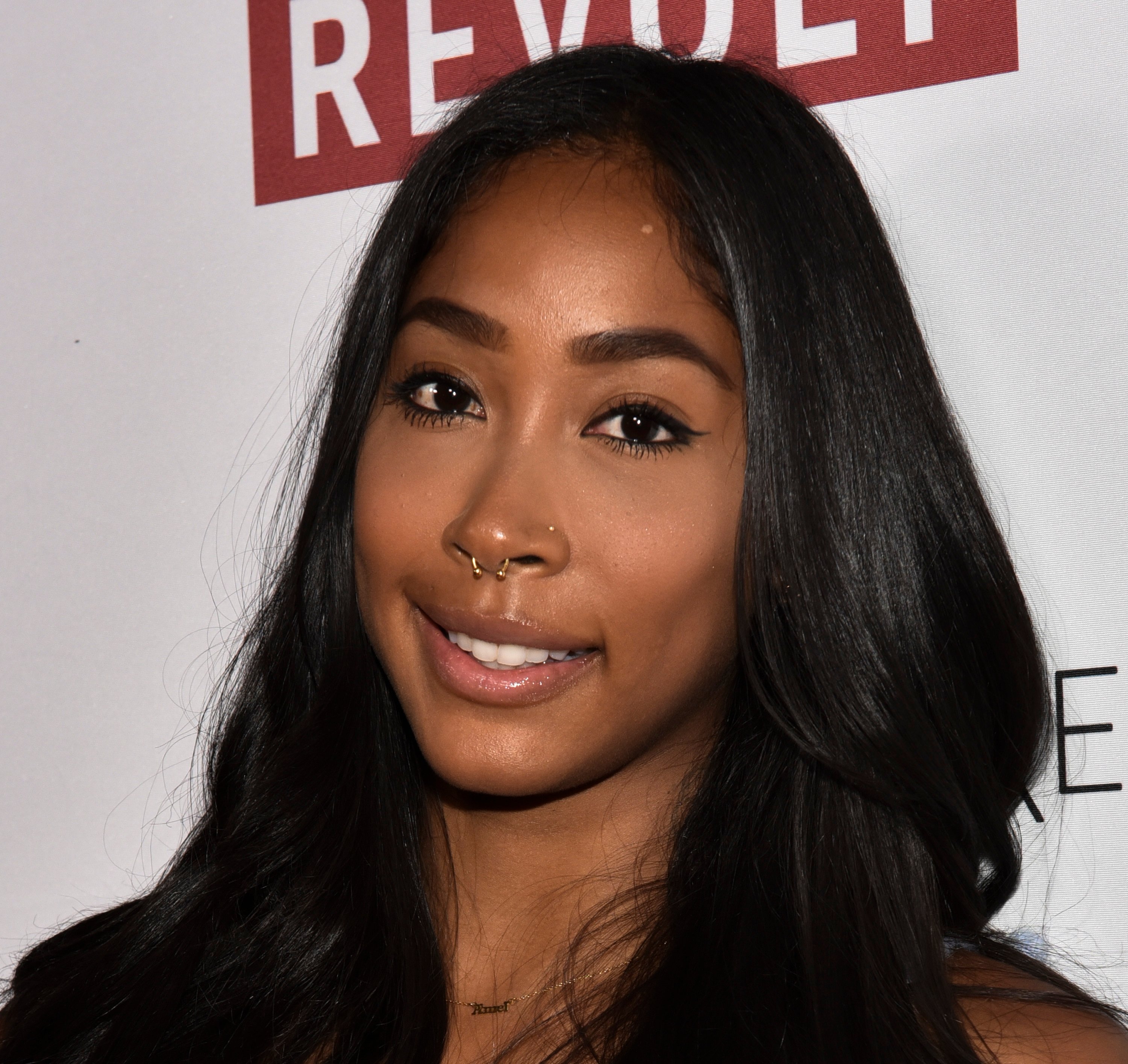 Apryl Jones on 'Love & Hip Hop' as of recent
Jones was most known for being the partner of Omarion. Together, they starred in the first few seasons of Love & Hip Hop: Hollywood. They would go on to leave the show and split. Jones then entered a whirlwind romance with Omarion's former B2K bandmate, Lil Fizz. The controversial pairing was documented on Love & Hip Hop: Hollywood.
After dating for not that long, Jones and Lil Fizz broke up in early 2020. Fans did not approve of the relationship since Jones and Lil Fizz were so closely connected the years and she once appeared to be the love of Omarion's life.
Why Apryl Jones agreed to do 'Love & Hip Hop'
in an interview with MadameNoire, Jones opened up about her time on the show and her relationship with Omarion, saying a lot of. what was on-screen wasn't true in real-life. She also revealed that there was a reason why she appeared on the show to begin with.
"That whole situation with me and O on Love and Hip Hop was completely controlled," she said. "I never even wanted to do freakin' reality TV. His management thought it would be good for him to show who he was and his life because there were gay rumors. So to show he was in a relationship with a woman and having kids and all that, they thought it would be great."
She also attriibuted her seeming different on her first seasons to other things, such as being pregnant. "I wasn't really myself. On top of that, I was pregnant both times so I was really not myself," she continued. "And when I came out of that relationship, which was fully f**king controlled and it was a lot going on, I was like 'Oh my God.' I totally lost myself in that. Now I'm back to being the fun Apryl, the Apryl who doesn't give a f**k. I would have went on the show doing that but because I had respect for him I was like, alright, let me shut up."
Apryl Jones believes people have a wrong impression of her due to television
Jones seems to think that her time on reality television has led people to think certain things about her. Those things, such as her being with Lil Fizz, have been sticking points for fans as opposed to other things, such as her profession.
"From the moment I stepped on TV, everything about me — people don't know that I went to school and have this and that," she said. People don't know that me and Omari when we first met he wasn't really doing well in his career. I supported him working. People don't know a lot of stuff. So I think the misconception is me, period. People only think they know: 'Oh Apryl is Omarion's baby mama,' or 'Apryl now dated Fizz.' That's all you hear. It's not like, 'Apryl has this degree in radiation science and Apryl's actually very intelligent and very smart and Apryl actually held this person down' or 'Apryl has her own mind and she's doing women's empowerment movements.'"
Overall she said the show misconstrued things, but at the end of the day, she doesn't have an issue with it because she decided to do the show and knew what was going to happen.
"It ain't much that really takes me out of my element anymore. Now I'm like, 'You want your peace, sis. You're a good person to people. You're a great mother. You're dope as sh*t. You're building better relationships with your family.' Those are the things that are important."