Apryl Jones Says She's Dating Amid Dr. Dre Romance Rumors
Apryl Jones is most known for her stint on Love & Hip Hop, her relationship with former partner Omarion, and her quick, controversial romance with Lil Fizz. Now, rumor has it that she may be dating another music figure.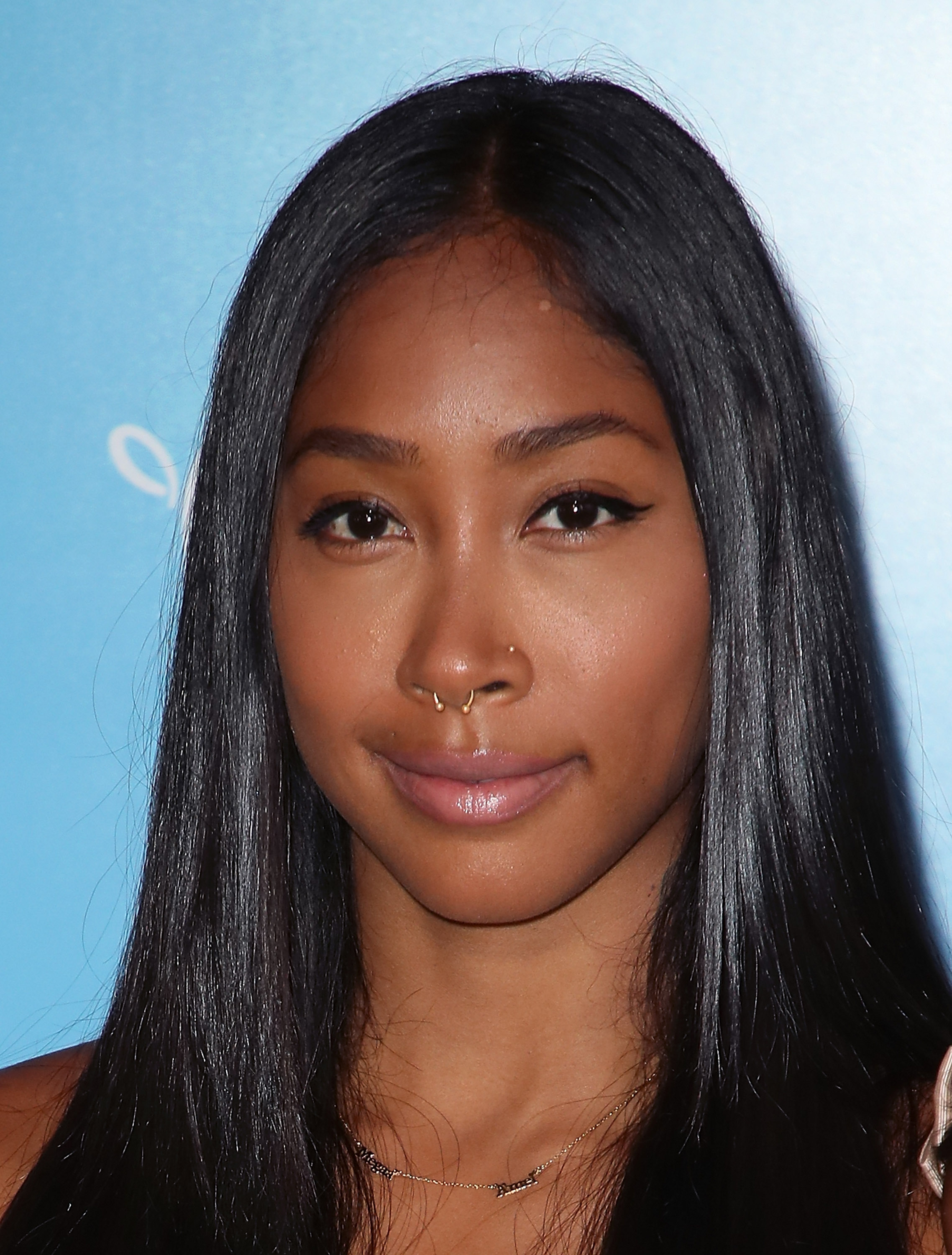 Apryl Jones had a highly-publicized, controversial romance and split from Lil Fizz
After a whirlwind romance that was documented on Love & Hip Hop: Hollywood, Jones and Lil Fizz broke up in early 2020. The relationship between the two was very controversial because of their prior history and dynamic together. Jones was the longtime girlfriend of Lil Fizz's B2K bandmate, Omarion. She is also the mother of Omarion's children. Because of this, fans did not approve of the relationship since Jones and Lil Fizz were so closely connected the years and she once appeared to be the love of
In an interview on Fox Soul with Claudia Jordan, Jones was asked about the relationship and remained a bit coy. "I just happened to have the support—thank God by the grace of God—by somebody who was a real good friend. And I think for any woman who has a human being in your life that's doing things for you that most won't, or that's offering you sound advice, or that you're spending time with because they want to see you win or be great."
When asked specifically had they broken up, she said, "Dreux is a great man and his focus is on Kam and my focus is on my children, and we are where we are. And I kinda want to leave it there."
Apryl Jones admits that she is seeing someone
Fans have began to speculated that Jones is now dating Dr. Dre after the two were allegedly spotted together.
In an interview with Madame Noire, she talked about being with someone though she did not give any names.
She explained, "I am dating. And…I'm not looking for anything. I'm a say I'm not looking. I just feel like…I am dating and I'm open and I feel like what I am hoping to experience is just a great exchange of energy with somebody that feels different and I'll know it when I feel it. But that's just where I'm at with it."
Jones also insinuated that she wasn't looking for anything serious and was just wanting to have something that wasn't too deep.
"I'm not looking for anything," she continued. "I don't have a particular type. I'm just enjoying life and exchanging energy and enjoying company. And that's it. And when I need what I need when I need it, I get what I need when I need it! Keep it pushin' [laughs]. That's where I'm at."
It is unknown if Jones is returning for the upcoming season of Love & Hip Hop: Hollywood. After being delayed due to the coronavirus (COVID-19) pandemic, the show is expected to go into production in 2021 and also premiere this year as well.