'Aquaman 2' Actor Dolph Lundgren Shares Positive Remarks on Working With Amber Heard, 'She's Terrific'
The Johnny Depp and Amber Heard case has circulated partly around Heard's role as Mera in Aquaman 2. There have been multiple conflicting testimonies with some saying that Heard's role was reduced by Warner Bros. due to the trial, while others saying she simply had a smaller role due to the nature of the upcoming sequel. One of her co-stars, Dolph Lundgren, has shared his experience of working with Amber Heard on the Aquaman films and it's quite positive. 
Amber Heard has a shortened role in 'Aquaman 2'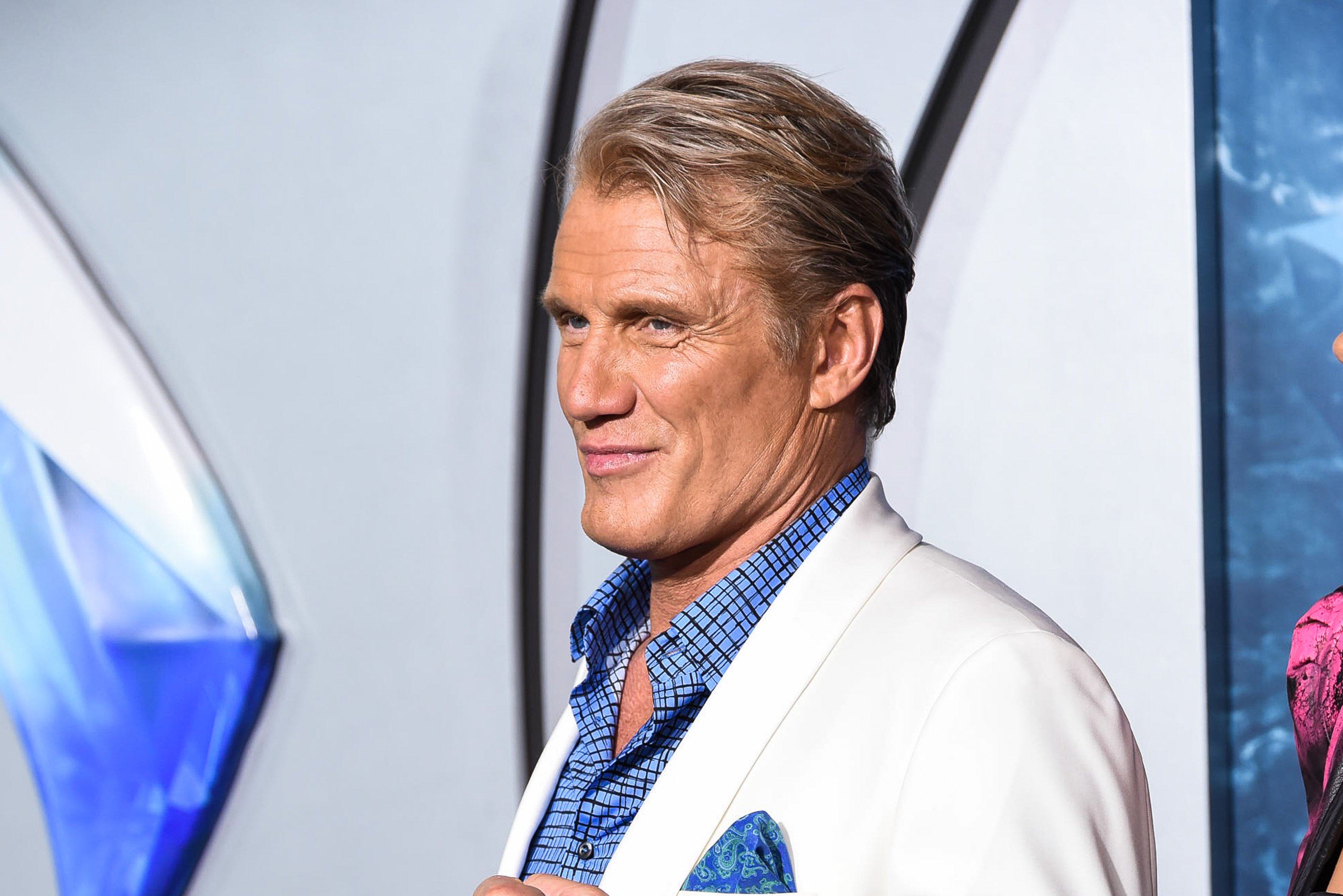 In Aquaman, Heard played Mera, a warrior princess who is also the love interest of Arthur Curry (Jason Momoa). She was a prominent character in the first movie, but she has a smaller role in the upcoming sequel. Heard is currently being sued by her ex-husband, Depp, for defamation and she shared in her testimony that she believes the current case caused her role to be reduced in Aquaman and the Lost Kingdom. 
However, testimony from DC films chief Walter Hamada stated that her role was smaller simply due to the nature of the upcoming movie. According to The Hollywood Reporter, Hamada said that Aquaman 2 is set to be more of a "buddy comedy" between Momoa's Aquaman and Patrick Wilson's Orm. He also said that there was a lack of "chemistry" between Amber Heard and Momoa in the first Aquaman. 
Dolph Lundgren had a great experience working with Amber Heard during 'Aquaman 2'
Lundgren is best known for his roles in the Rocky franchise and The Expendables franchise. In the first Aquaman, the Swedish actor plays King Nereus, king of Xebel and Mera's father. Speaking with Redline Steel CEO Colin Wayne on Memorial Day and reported by ET Canada, Lundgren had only kind things to say about working with Heard on both movies. 
"She was great. I worked with her on the first Aquaman, now the second one." Lundgren said. "We shot last fall in London. She's terrific, I had a great experience with her. She was very kind, nice to the crew, nice to everybody, just down to earth. She had her newborn baby with her on set with the nanny which was kind of cute."
Many actors have remained quiet about their thoughts on this trial. While Lundgren only spoke about his Aquaman, he is one of the few actors who have spoken out to say positive things about Amber Heard. 
The jury is still deliberating on the Johnny Depp and Heard trial
Last week, both of the legal teams for Depp and Heard provided their closing arguments for this case. The jury is now still deliberating about who won this case. However, in the court of public opinion, it appears that Depp has the upper hand. Currently, there is a change.org petition with over 4 million signatures to remove Amber Heard from Aquaman 2, even though the movie has already wrapped production. 
Regardless of who wins, it's impossible to know the damage that this case has done to both actors' careers. Aquaman and the Lost Kingdom arrives in theaters on March 17, 2023. 
RELATED: Johnny Depp Warned Warner Bros About Amber Heard After Helping Her Land 'Aquaman' Role