'Archer': Is Season 12 Leading to an Archer and Lana Kane Rekindling?
In FX's Archer season 10 finale "Robert de Niro," when Sterling Archer awoke from his coma, Jessica Walter's Malory said that Archer's story has always been a love story. Of course, Malory meant between mother and son. However, the series' most prevalent plot revolves around the love story with the other woman in Archer's life: Lana Kane.
Season 12 has pushed more on the love triangle between Archer, Lana, and her husband Robert and might push it further.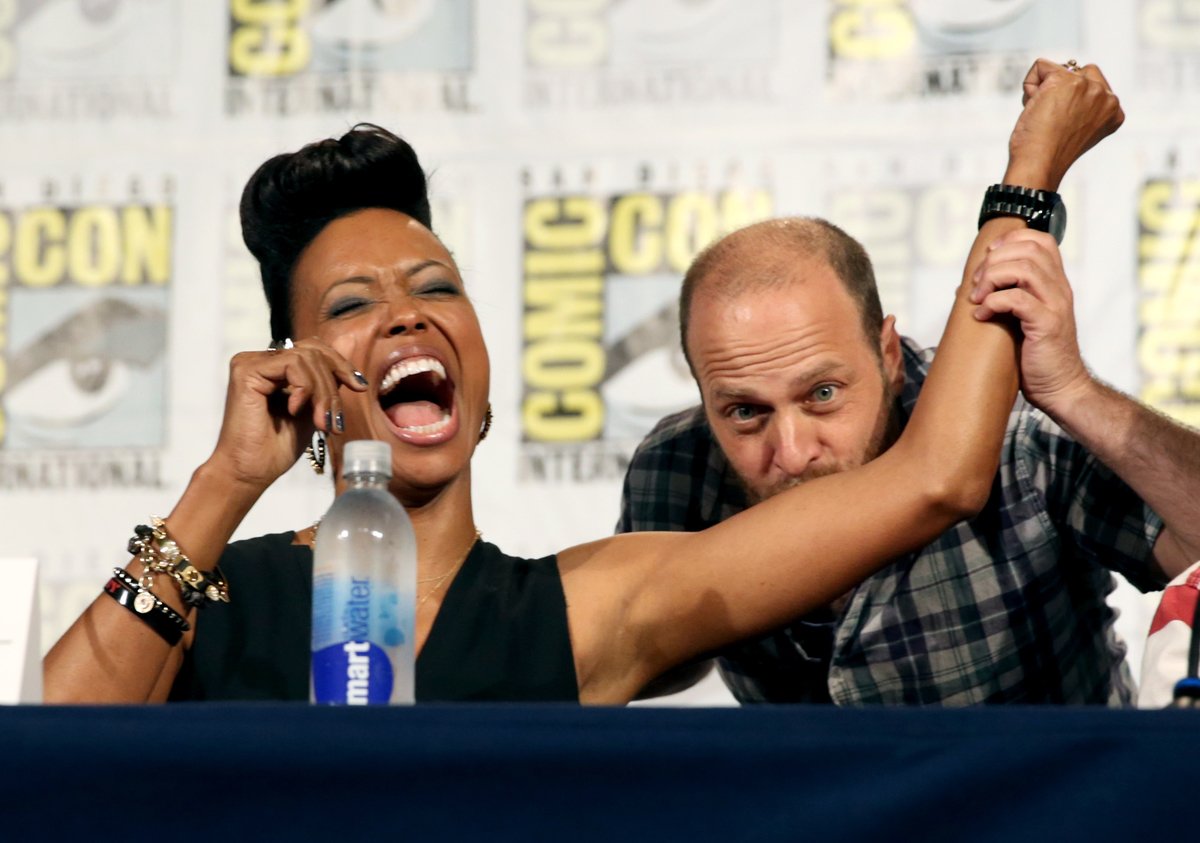 Archer and Lana's unsteady past
Since episode 1, the history of Lana Kane and Archer's relationship was…bad.
The ever-impulsive Archer (H. Jon Benjamin) led to affairs, a demanding relationship with his mother, and a dozen other things that would likely strike this article from the internet.
Lana, played by Aisha Tyer, tried branching away from Archer. She dated co-worker Cyril (30 Rock's Chris Parnell) but that ended when she caught him cheating.
This lead to even more on-again-off-again with the titular character.
With the show resembling a sitcom James Bond parody, the characters usually reset or experience very little character development. With both characters having such egregious character flaws, it seems like a closed book.
Well, not exactly.
Sterling Archer and Lana Kane have changed since season 1
Season 4 was a wild ride for the two. With the team trapped in a flooding underwater facility in the finale, they had to choose who would wear the last emergency scuba gear.
At this point, Tyler's Lana Kane announced her pregnancy to the team. And Archer chose to sacrifice himself without hesitation, excited that Lana was going to be a mother.
In the few moments, before he drowned, he tried confessing to Lana.
And unknown to him, he was the father. However, he would not know this information until the season five finale when the baby was born.
They officially rekindled their relationship in season 6, passionately, leading to the rest of the agency trying to set Archer up to cheat on Lana with his ex-fiance Katya (Stargate Universe's Ona Grauer).
Season 1 Archer probably would not have hesitated. Season 6 Archer, while tempted, refused, saying his relationship with Lana was too important to him.
While some drama arose during a break Lana called for in season 7, season 11 really shook things up.
Lana Kane had gotten married during the three 'Dream Seasons.'
Season 12 might not end the Lana Kane marriage, but might set the stage
Lana Kane never had the best luck with relationships. It seems like her marriage to Robert (The Goldberg's Stephen Tobolowsky) might be the next to fall.
With Archer back in the picture, Lana started seeing more and more cracks in her relationship. Rebuilding Archer and Lana's relationship seems likely for season 12.
While it is unlikely to see Lana and Robert's divorce this season, AV Club thinks a hookup between Archer and Lana feels far more likely.
It would not be the first time something like that happened.
As with most will-they-won't-they plots, audiences can expect not to receive a definitive answer until the series finale.
Whether they end up together or not is up to the creators. However, fans can expect the attraction between Tyler and Benjamin's characters to draw them together again before all is said and done.