'Archer': Jessica Walter's Malory Takes Charge in "London Time"
Season 12 of the FX show Archer has already added several new ingredients to the show. A new rival organization, a fancy new transport, and it even added a new agency name. Episode 3's "London Time" looks backward and adds some spicy new backstory, especially with Jessica Walter's Malory Archer.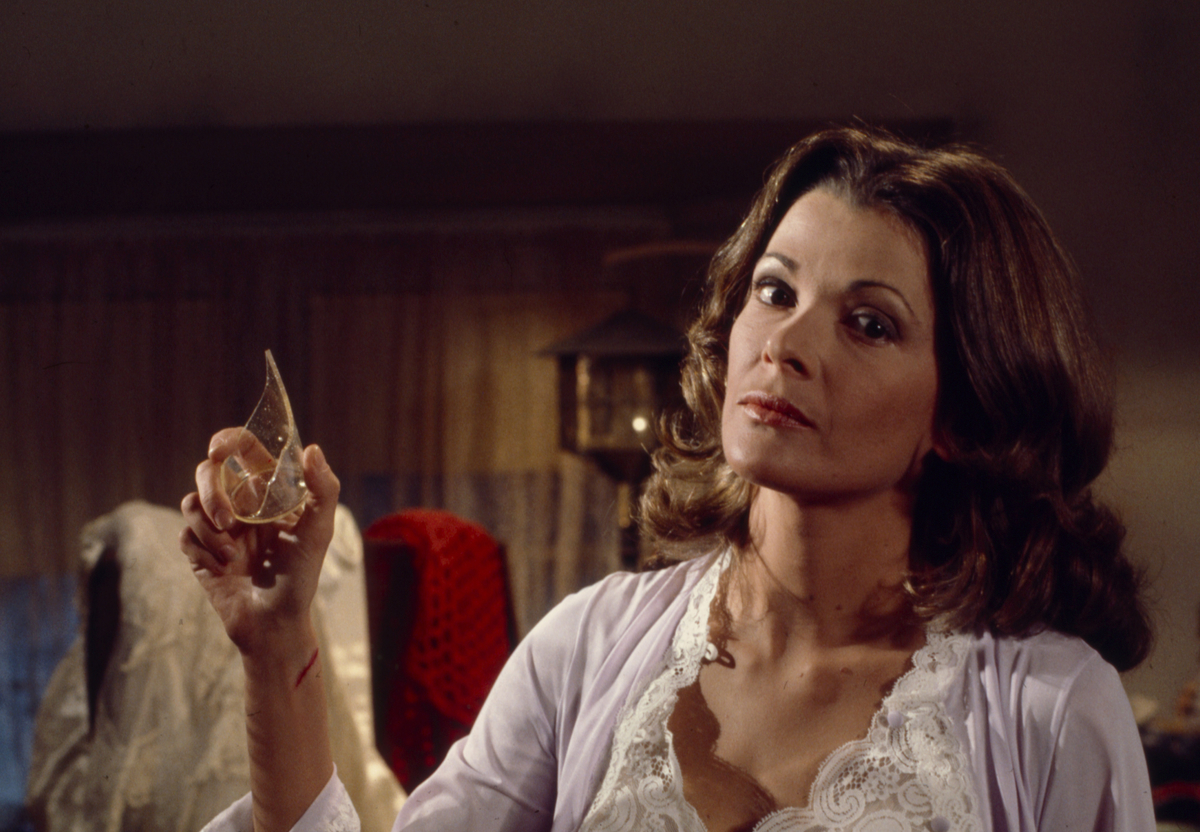 The mission in "London Time"
If the episode title failed to give it away, the mission sets the team in London. After Cyril (30 Rock's Chris Parnell) discovers a lucrative long-term contract, the financially struggling agency head across the pond.
Lana and Archer (H. Jon Benjamin and Aisha Tyler, respectively) handle the usual stealthy break-in, while the rest provides a (very poor) lookout.
This time, however, Jessica Walter's Malory accompanies them.
During the briefing, the contract Cyril found linked to an old job Malory took. She planted a bug with the help of Cornelius Vermer. Voiced by Evil's Aasif Mandvi, Cornelius is another one in Malory's long list of old flames.
When things inevitably go awry, Lucky Yates' Krieger manages to salvage the mission. Always with Krieger's useful (albeit often unethical) tech, most of the "London Time" mission revolves around damage control.
Jessica Walter's Malory shines in "London Time"
Season 12 is the last season for the late Jessica Walter. Episodes this batch that gives Malory a bigger spotlight feel extra special.
Malory's part of the mission in "London Time" involves her reconnecting with Mandvi's Cornelius (in more ways than one).
And her openness about it repulses Archer throughout the episode makes for some great lines. Donning her old catsuit, Archer groans that the image is burned into his retinas. Walter's perfectly timed "Lucky boy" comment can break the most stoic of men.
However, Malory does not just look back on her more active days.
Taking the handles bars during a climactic mad-dash for the London Eye, fans don't have the pleasure of seeing her tear up the English streets on a motorcycle every episode.
While Archer and Lana handle most of the hand-to-hand fighting, Malory certainly established herself as a highlight of the episode.
What are all the other 'Archer' agents up to
Ever up for shirking their responsibilities to saving the world, Cheryl and Pam have their own adventure. Initially meant to provide lookouts, the two quickly forget their jobs in favor of tourism.
Overdressed in gaudy attire and speaking in impressively bad fake British accents, Cheryl "educates" Pam with dubious facts. Amber Nash and Judy Greer provide plenty of hilarious moments throughout their subplot.
Krieger mostly plays support, though it's difficult for the mad scientist not to shine ("Jazz legs!").
After Cyril's brush with competency, the agent slid back into his old ways this episode, sweet tooth and lack-of-spine included.
Archer and Lana's usually bickering devolves into whether or not Lana is "fun," each of them citing missions and points in their past for or against.
With "London Time" a strong third episode, the writers at FX show that they have not lost their touch.
Hopefully, this season gives Jessica Walter's Malory even more chances to shine as a sort of swan song for the amazing actor and her character.