What Zodiac Sign Is Archie Harrison and How Will It Affect His Personality?
It seems that only yesterday Prince Harry and Meghan, Duchess of Sussex, were welcoming their son, Archie Harrison Mountbatten- Windsor, into the world. But today, Archie Harrison celebrate his very first birthday. The baby certainly has had an eventful first year. Since his birth, his parents have stepped down as senior members of the royal family and moved to Los Angeles. This is in the hopes that Archie will be able to lead a more normal life.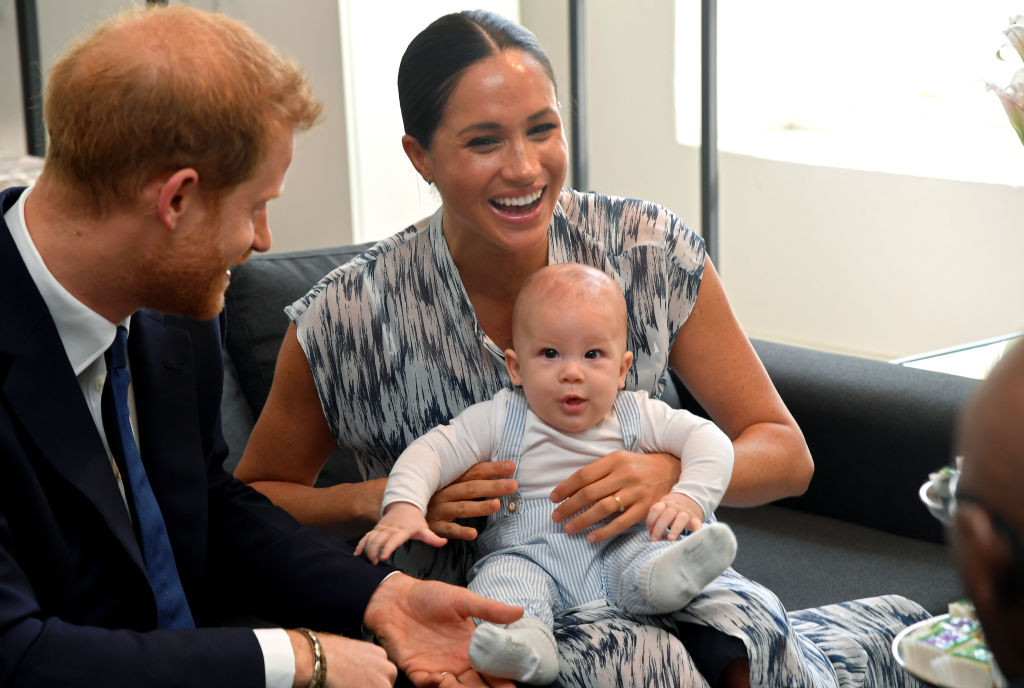 Prince Harry and Meghan Markle's son, Archie Harrison, celebrates his first birthday
Truthfully, the public hasn't seen much of Archie ahead of his first birthday. But, the photos and videos we have seen show him to be a sweet and curious baby. While it's impossible to say how his personality will change and develop over the years, we can look at his astrological chart for clues. This, of course, is by no means exact, but it is fun to see what the baby's chart might say about him. For this article, we'll be exploring Archie's sun sign, moon sign, and rising sign.
Archie Harrison's zodiac sign aka sun sign
Let's start with Archie's sun sign, which most people refer to as a zodiac sign. This is the most commonly known sign in someone's astrological chart because it determined simply by a person's birthday. The sun sign represents the truest expression of who the person is. It also refers to how a person expresses themselves as they move through the world. As Archie was born today, May 6, his sun sign is a Taurus.
Characteristics of a Taurus
As a Taurus, Archie is an earth sign. Earth signs tend to be motivated by a sense of practicality. Earth signs are also famed for being grounded and level headed. As a Taurus, Archie might inherit a myriad of positive attributes such as being extremely determined and ambitious. However, a negative attribute Archie may have to watch out for is stubbornness, as Tauruses (like the bulls who represent them) are famed for it.
Archie Harrison's moon sign
Arguably the most important sign in a person's astrological chart after their sun sign is the moon sign. The moon sign represents how a person experiences emotions, but also is a great indicator of the unconscious mind. The moon sign sheds light on instincts, intuition, and the driving force behind actions. A moon sign in determined not by birthday but by birth time. As Archie was born at 5:26 AM, his moon sign is Gemini.
Characteristics of a lunar Geminis
Like the twins who represent them, lunar Geminis often have a duality to them comprised of both positive and negative attributes. As a lunar Gemini, Archie may grow up to be particularly witty and charming. But, behind closed doors, some negative traits such as nervousness, moodiness, and irritability may make themselves known. But, there is an underlying sense of curiosity that governs lunar Geminis that make them particularly interesting people.
The royal baby's rising sign aka ascendant sign
Finally, we have Archie's ascendant sign, also colloquially called his rising sign. Rising signs often dictate a person's social personality and how they are seen by others. It also represents the attitude one generally has towards life. This information is determined by knowing a person's birthday and place of birth. As Archie was born in London, England, his rising sign is the same as his sun sign, Taurus. This means Archie may grow up to be extremely steady, capable, and grounded. But, he may have to watch out for an excess of self-indulgence.
Who knows just how many, if any, of these traits Archie Harrison will grow to inherit. It is certainly interesting to speculate on what the zodiac predicts for his character. We guess we'll have to wait and see if he turns out anything like his chart predicts. Until them, we wish him a very happy and healthy first birthday.