Are Amber Heard and Johnny Depp Friends After Messy Split?
Heard has spent the last few years since her divorce advocating for women who have been assault victims, speaking out against domestic violence.
The relationship between Johnny Depp and Amber Heard has been rocky at best. From their short-lived marriage, their troubles with the Australian government and Heard's claims of abuse from her husband, their split has been messy.
Heard has spent the last few years since her divorce advocating for women who have been assault victims, speaking out against domestic violence and donating her portion of their fortune to charities that help women in domestic violence. Recently, Depp has spoken out that he was not the abuser in their relationship, but in fact, he was the victim. 
Their love story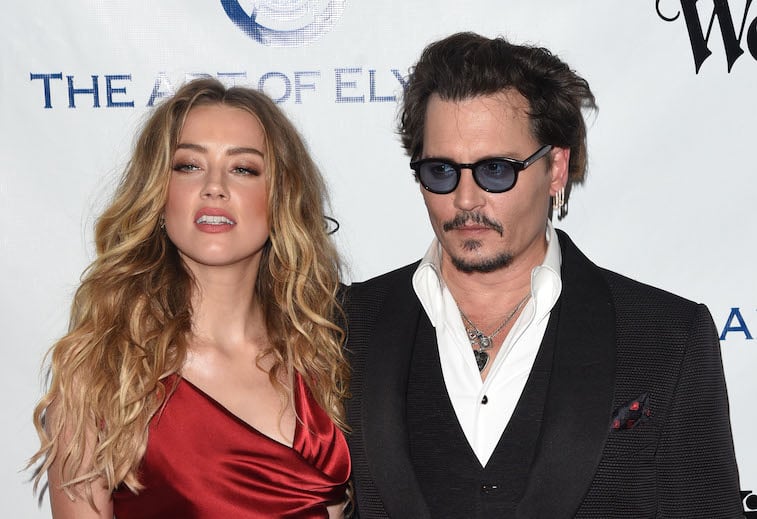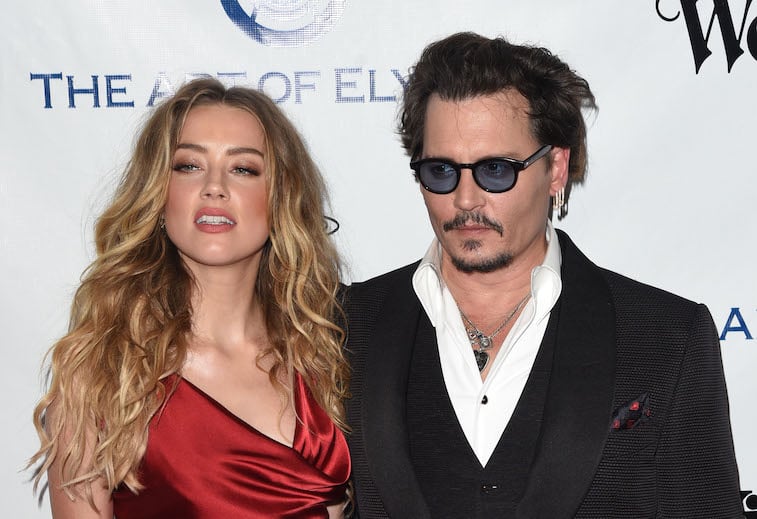 Johnny Depp and Amber Heard met in 2009 while they were filming 2011's The Rum Diary. After they finished filming the movie they didn't immediately begin a relationship, but it was certainly the spark that started their interest in one another. 
They spent a few years dating, and were engaged three years later. The, then-happy couple, had a quiet marriage ceremony in their LA home in 2015.
A few days later, they had a gorgeous wedding ceremony on Depp's private island in the Bahamas. Photos show them standing under a beautiful flowered arbor surrounded by close friends and family, including Depp's two children. 
In an interview, Depp seemed totally smitten with his bride, calling her "a wonderful girl," and telling reporters that  "She's sharp as a tack. A Southern belle and sweet as can be and very good for me."
Why did Johnny Depp and Amber Heard split up?
On May 23, 2016 Heard filed the divorce papers, likely due to an argument the couple had had in addition to the sometimes violent altercations the couple inflicted upon one another. There were obviously some deeply rooted issues and their friends say they had a "horrible relationship."  
But both Johnny Depp's ex-wife and daughter rose to his immediate defense in the issue stating that he wouldn't hurt a woman. 
Divorce and abuse allegations
Amber Heard filed for divorce after only 15 months of marriage. Her divorce paperwork claimed irreconcilable differences as the reason for divorce.
She was also granted a temporary restraining order from her husband when she showed up to the courthouse seeking spousal support with a bruise on her face. The bruise, she claimed, was from Depp throwing his cell phone at her. 
Johnny Depp and Amber Heard are not friends after their messy divorce
In fact, Johnny has finally decided to take a stand against Amber's allegations and has filed a defamation lawsuit against his ex. In papers filed with Fairfax County VA, Johnny finally has compiled enough evidence against Amber to debunk her domestic violence claims and perhaps clear his name.
In his lawsuit, Depp claims "She hit, punched and kicked me. She also repeatedly and frequently threw objects into my body and head, including heavy bottles, soda cans, burning candles…" and the list goes on.
Amongst his evidence and anecdotal information, he reminds the courts that Amber has a history of domestic violence and has even been arrested previously for hitting her then-wife in public.
Clearing his name
Looking at the big picture, Depp just wants to clear his name. He feels it's been unfair on his children to have to endure this negative exposure too. Depp does feel like eventually, the truth will come out and his reputation will be clean again so that he can move on with his life. 
"Ultimately, the truth will come out," he states, "in all of this and I will be standing on the right side of the roaring rapids," he said. "I know the truth and if I had to walk away from all of it today, the job, the career, all of it, and go toodle-oo, then fine."