Are Blac Chyna and Amber Rose Still Friends?
Blac Chyna and Amber Rose were once so close that they referred to each other as sisters. They were always together and supported each other throughout some of their biggest milestones — from birthdays and red carpet moments to pregnancies and engagements. In recent years, though, we haven't heard much from these one-time besties.
They have seemingly led totally separate lives and have rarely been seen together, which prompts the question: Are Blac Chyna and Amber Rose still friends?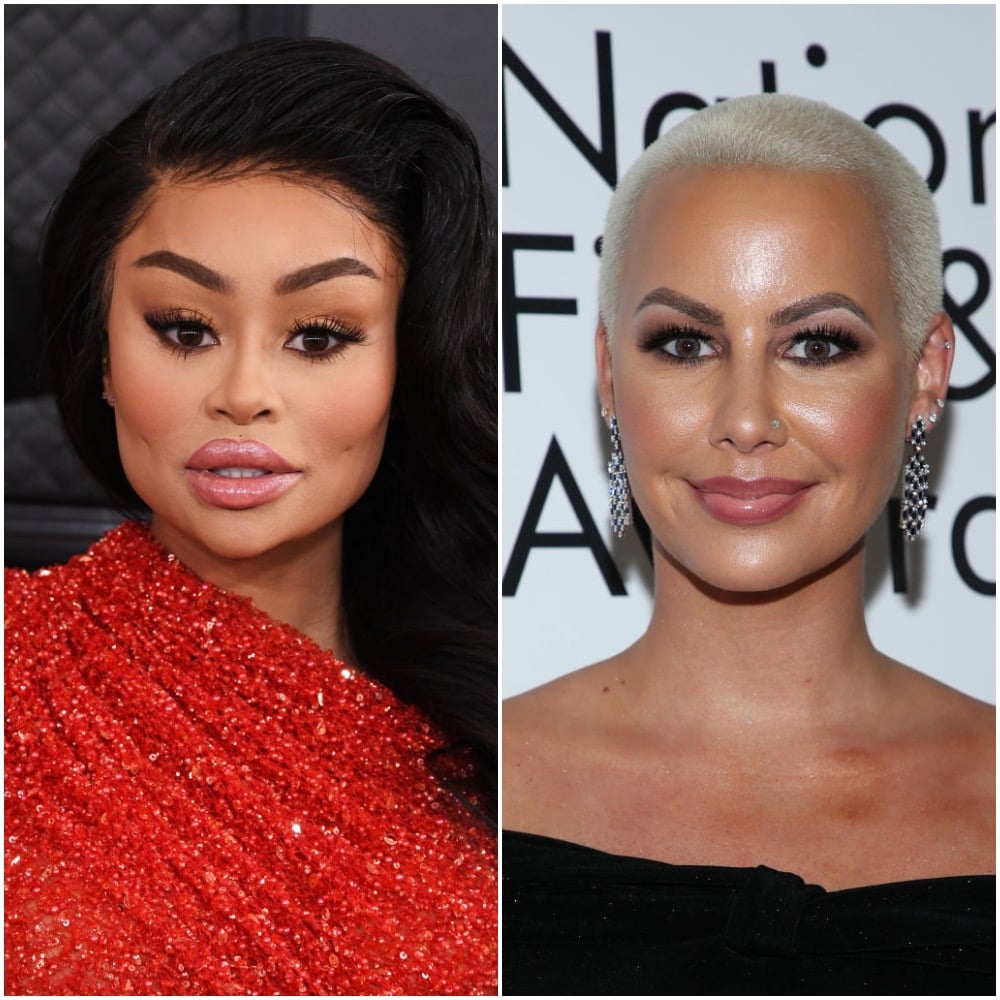 Blac Chyna and Amber Rose allegedly fell out in 2018
Talks of a fallout began in October 2018 when Blac Chyna blew off Amber Rose's annual SlutWalk to attend the BET Hip Hop Awards. HollywoodLife reports that the model had attended all of the previous walks so her no-show came as a big red flag.
A day later, The Shade Room reported that they had unfollowed each other on Instagram and were no longer friends. It's unclear if Chyna's failure to show up led to their fallout or if it was simply the last straw. However, a source told HollywoodLife that Amber Rose was allegedly pissed about it either way.
"One of the biggest days of the year for Amber is her SlutWalk. She finds it very important to put on and appreciates all the support she gets from her fans, sponsors and friends so having Chyna ditch it was a major slap in the face," the source explained. "She was very disappointed in Chyna for not showing up."
"Lots of people were waiting for her," the source continued. "Now the talk of the SlutWalk is about how and why Chyna didn't show over the message that Amber wants out there from the event. Amber is very upset that Chyna made it all about her when the day should have been all about people who are struggling and want change."
Neither of them directly commented on the report.
Amber Rose and Blac Chyna went on to do their own things
In the months that followed, we didn't hear much about their friendship (or lack thereof).
For her part, Amber Rose started focusing on other relationships. She began dating Alexander "AE" Edwards, a music executive at Def Jam Records, in October 2018 and eventually became pregnant with their child. They welcomed a baby boy, Slash, in October 2019 and are still going strong at the time of this writing.
Blac Chyna, on the other hand, has had her hands full with her two children — Dream Kardashian and King Stevenson — as well as her makeup line, Lashed Cosmetics.
Things appear to be warming up between them, though
More than a year would pass without any apparent interaction between the two. But in January 2020, it appeared that Amber Rose and Blac Chyna had reached a better place. That month, Amber Rose reportedly gushed over an Instagram photo Blac Chyna posted of her body while getting a massage at a business called The Tox.
'Wow look at my Girl Chyna's body from going to @thetoxla @thetoxnyc!!! I can't wait to get my treatment!" she wrote alongside a series of emojis, including a heart-eyed one, per Celebrity Insider. Blac Chyna reportedly responded with a string of red heart emojis, according to HollywoodLife.
Fans were thrilled to see them on better terms, with one person reportedly saying: "Glad to see y'all are friends again!"
"Yay y'all posting each other again ❤️," read another comment, while someone else said, "So happy y'all cool again!! 😩🔥."
While they might not be as close as they used to, it seems obvious that there's still lots of love and respect here. Maybe one day they can forge that same bond again.
Read more: Are Ciara and Rihanna Still Feuding?