Are Britney Spears and Sam Asghari Astrologically Compatible?
On Sept. 12, Britney Spears posted an Instagram video showing off an engagement ring. Her fiance, Sam Asghari, also appears in the video while Spears flashes her ring for the camera.
Now that the pop star is engaged to her long-time boyfriend, fans might be wondering whether or not the couple is astrologically compatible. Let's see if the stars predict that this union will last a lifetime or if they are destined to separate. 
Britney Spears is a Sagittarius
According to Famous Birthdays, Britney Spears was born on Dec. 2, 1981. This makes her a Sagittarius.
Some of the positive Sagittarius traits include being optimistic, compassionate, loyal, and assertive. Fans have recently watched Spears stand up for herself against her family in the case of her conservatorship, exemplifying her Sagittarian assertiveness. It also speaks to her loyalty to her family that it took so long for her to feel like she could speak out against them.
Among the negative Sagittarian qualities are being unrealistic, unreliable, and tactless. Although Sagittarians are quite friendly and rarely want to hurt anyone's feelings, they can accidentally hurt others with their thoughtless comments because they have no filter. 
Sagittarius is a fire sign, and fire signs are typically passionate, energetic, and feisty. They fight as hard as they love, and they are sunny and optimistic.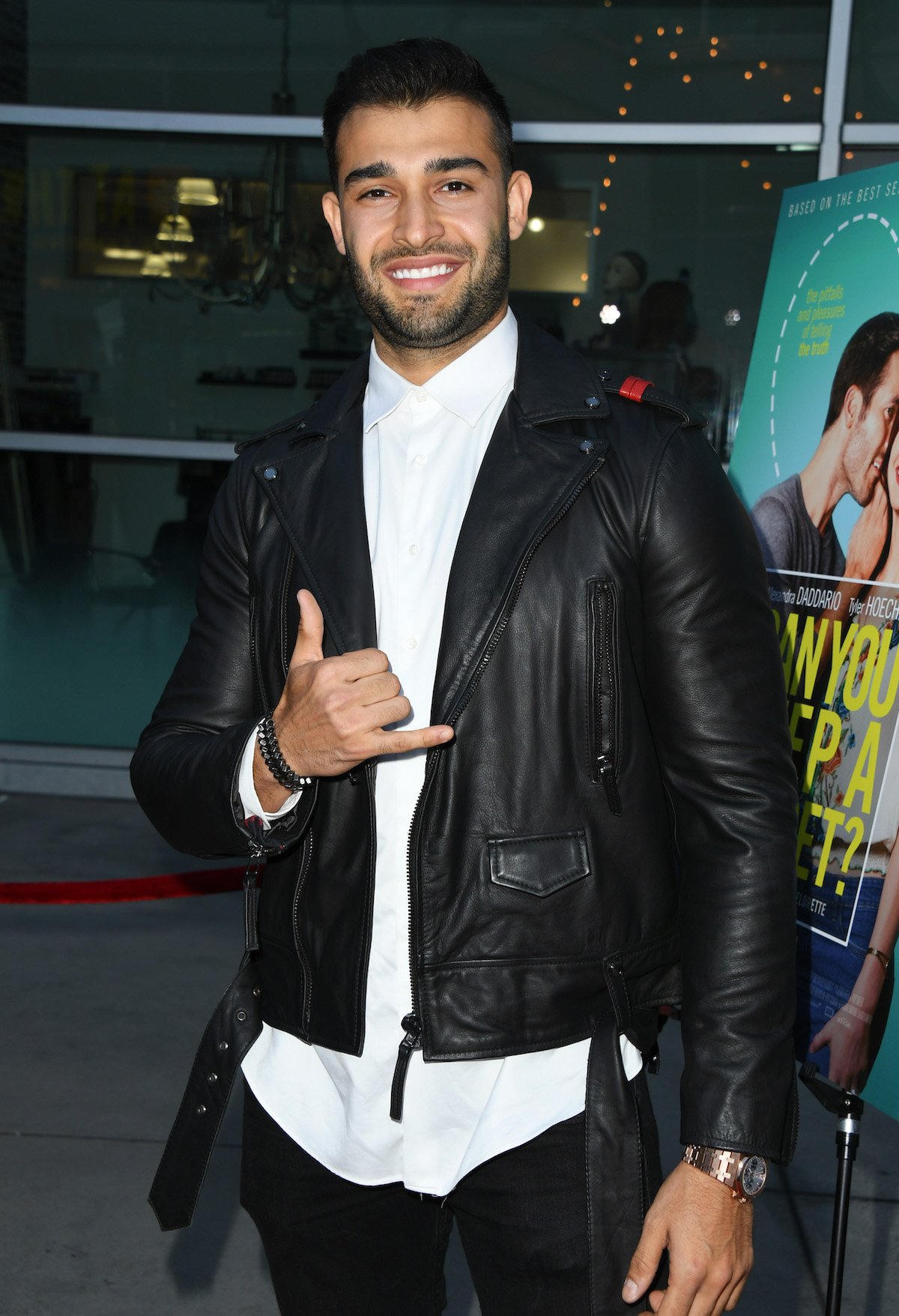 Sam Asghari is a Pisces
Famous Birthdays says that Britney Spears' fiance Sam Asghari was born on March 3, 1994. Being born on this date makes him a Pisces.
Empathy, creativity, and being accommodating are some of the positive Pisces qualities. Pisces people are dreamy and artistic, often choosing to live in fantasy worlds of their own creation rather than staying grounded in real life. Some of the negative Pisces qualities are being gullible, absent-minded, and prone to addictions.
Pisces is a water sign, and water signs are often sensitive, emotional, and intuitive. They try not to hurt anyone else's feelings, yet it's easy for them to get their feelings hurt.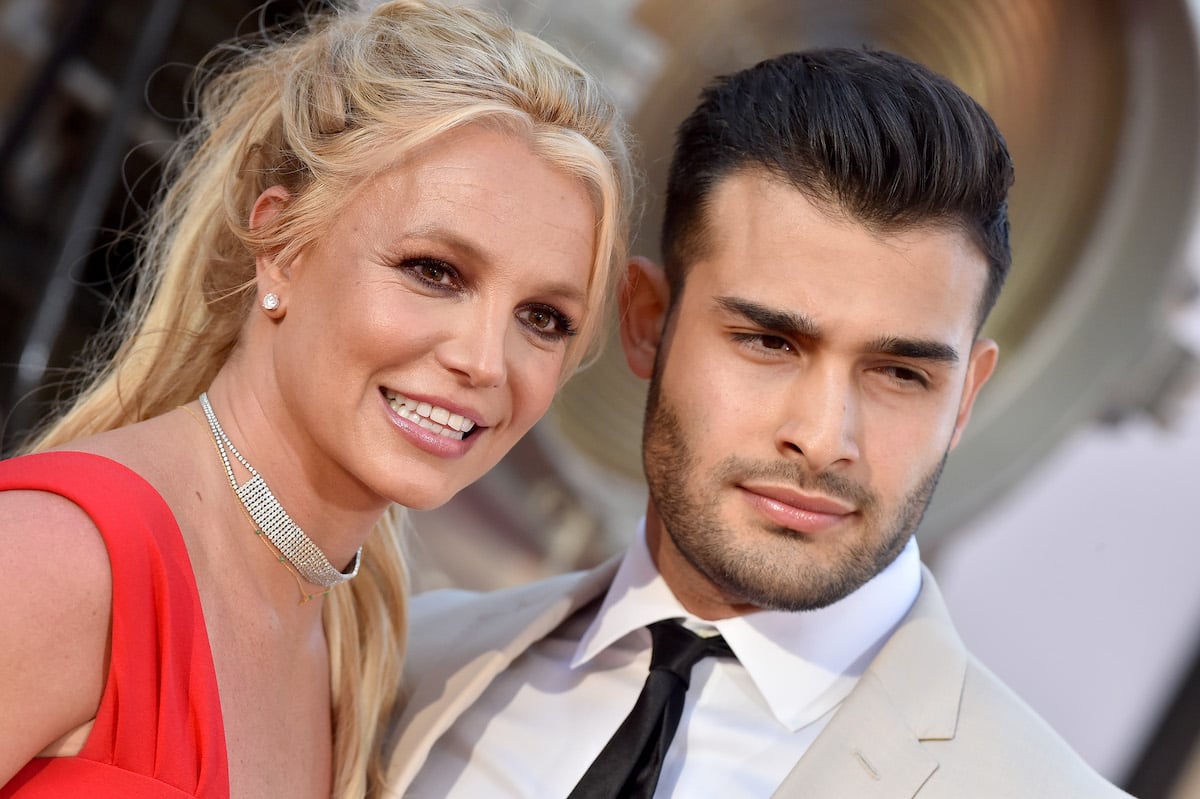 RELATED: Britney Spears and Sam Asghari Are Engaged — Will There Be a Prenup?
Britney Spears and Sam Asghari might be astrologically compatible 
The relationship dynamic between Britney Spears and Sam Asghari is one of balancing forces. Their signs' natural elements, fire and water, are opposites, but opposites often attract.
As a fire sign, Spears might stoke Asghari's creativity and passion. She could motivate and inspire him to act on his dreams and achieve his goals. In return, water sign Asghari could soothe Spears and make her feel safe. Pisces possesses a nurturing quality that Spears may need in her life.
On the other hand, these two opposites could clash immensely. If they aren't careful, their innate differences could lead to miscommunications and disagreements. For example, Sagittarius can be tactless, while Pisces is notoriously sensitive. This combination could be disastrous if Spears isn't careful with her words or Asghari doesn't learn to laugh off her careless comments. 
Every zodiac sign belongs to one of three modalities: fixed, mutable, or cardinal. The modalities reveal how the signs work through problems. Both Pisces and Sagittarius are mutable signs, and mutable signs tend to solve problems by avoiding them or negotiating through them. 
It's usually best when two people in a couple have different modalities because it gives them more than one way of resolving issues. When both partners are mutable signs, they might bury their heads in the sand and wait for difficulties to pass instead of taking a proactive approach.
Every zodiac sign also has a spiritual "age" determined by the order of the zodiac. Sagittarius and Pisces are both "older" signs. This means that both Spears and Asghari are old souls, and they have similar worldviews.
The overall compatibility for Spears and Asghari is strong, although they aren't the best astrological matches for each other's signs. But they could complement each other well while still sharing enough similarities to find common ground.
Only time will tell if this match will last forever.