Are Channing Tatum and Jessie J Secretly Back Together?
Fans were devastated when Channing Tatum and Jessie J broke up. The two were always gushing about each other, clearly adored one another, and truly seemed like the perfect match.
But perhaps their split isn't as permanent as it might've initially seemed. Over the weekend of Jan. 10, Jessie J and Tatum were seen out together, sparking reconciliation rumors.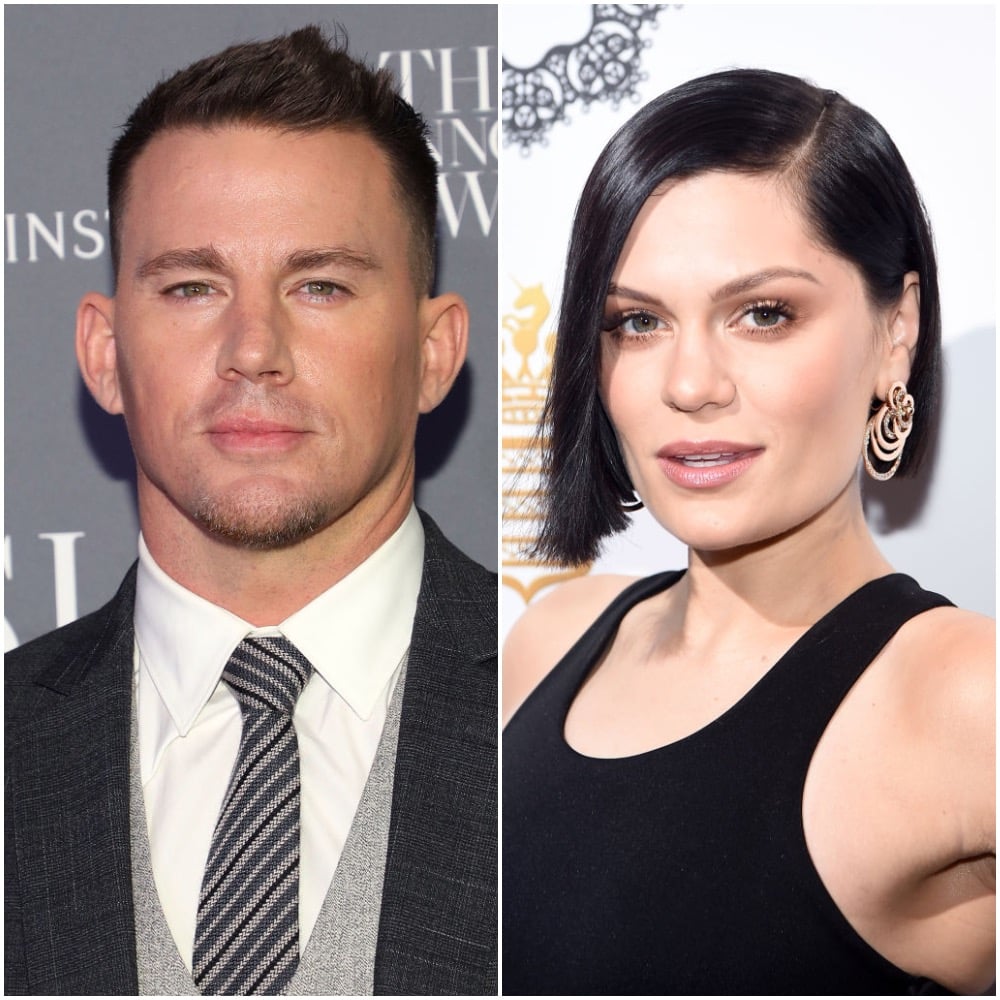 How Jessie J and Channing Tatum met and started dating
The Sun reports that these two met at the 2015 MTV Movie Awards. Jessie J presented Tatum with the trophy for Best Comedic Performance for his role in 22 Jump Street.
At the time, Tatum was happily married to his Get-Up co-star Jenna Dewan. In 2018, the pair announced their split after a nearly nine-year marriage.
A little over a year later, he appeared to be moving on with Jessie J. The stars were romantically-linked in October 2018 after they were seen playing mini-golf.
When asked about their apparent relationship, the two remained tight-lipped. But it became evident that they were together. They were often caught flirting and leaving intimate comments on each other's Instagram pages.
In March 2019, Tatum made their relationship Instagram-official when he posted a loving tribute to Jessie J in honor of her birthday.
Later, sources said the relationship had become so serious that the pair had started to talk about marriage. But by the end of 2019, Jessie J and Tatum had called time on their relationship.
Jessie J and Channing Tatum's breakup
On Dec. 19, 2019, multiple outlets confirmed that the stars had split up. Us Weekly added in its coverage that Jessie J and Tatum had broken up about a month earlier.
According to a source who spoke to People, the couple had decided to separate over distance issues. The source explained that Tatum spends much of his time in Los Angeles due to his daughter, Everly, whom he shares with Dewan, while Jessie is usually in England.
"He is super busy with his career and as a dad," the source said. "He has a world awaiting him and is trying to manage how busy he is which isn't easy."
"[Channing] has a lot on his plate right now and wants to be the best dad possible which means he needs to be around when he isn't traveling for his own work," the source added.
But one insider noted, "There wasn't any drama. They just decided to part ways and are still good friends."
Have they reconciled?
After seeing the stars out together, some people are convinced that they're giving their relationship another shot. Over the weekend of Jan. 10, Jessie J and Tatum were spotted shopping together.
"They were both dressed down in sweats and trying to be low-key," a source told E! News. "No PDA but both were in great moods and together the whole time while giving their opinions on different items."
Following the outing, Jessie J posted a cryptic message on Instagram about "people who make your mind calm."
As of writing, neither of them has addressed their breakup or whether they've reconciled.
While it might seem like they're back together, it's a good chance they're not. As we mentioned, sources claimed that Jessie J and Tatum were still on friendly terms after their split, so perhaps they were just hanging out as pals. Also, Tatum has reportedly been on the celebrity dating app Raya in search of someone else.
"He would love to be dating someone and is not shy about it," a source told E! News back in December. "He wants to have fun again and he doesn't care if he meets someone online, a setup, or just walking down the street. A friend suggested Raya and he felt like he had nothing to lose by joining."
We'll just have to wait and see what happens from here. Stay tuned.