Are Chloe x Halle Really Twins?
There are two rising musicians that everyone is talking about, and they are Chloe x Halle. For the past few years, Chloe x Halle has been showing the world just how talented they are. The music scene isn't the only place where their skills and talents have shined.
Some of their fans might recognize the stars from Freeform's Grown-ish. The comedy television show that is a spinoff of Black-ish cast Chloe Bailey and Halle Bailey as twins in college who are known for playing track.
One look at the pair would probably confirm that they are in fact sisters, but many people are now wondering if the talented young women are actually twins in real life? Take a look back at Chloe x Halle's rise to fame and find out what the deal is with their twinning status. 
How did Chloe x Halle begin working with Beyoncé? 
RELATED: Chloe Bailey of Chloe x Halle Once Played the Younger Version of Beyoncé's Character in This Musical Comedy
Believe it not, it was Beyoncé herself who discovered the sisters that so many people have been talking about. It was all the way back in 2015 when Chloe x Halle decided to record a cover of Beyoncé's popular song "Pretty Hurts."
The performance was so impressive and received so much attention that it actually got Beyoncé's attention. Beyoncé went as far as to sign the musician under Parkwood Entertainment, Beyoncé's talent and management company.
Beyoncé began closely working with the pair and even began mentoring them. 
A closer look at Chloe x Halle's current album and successes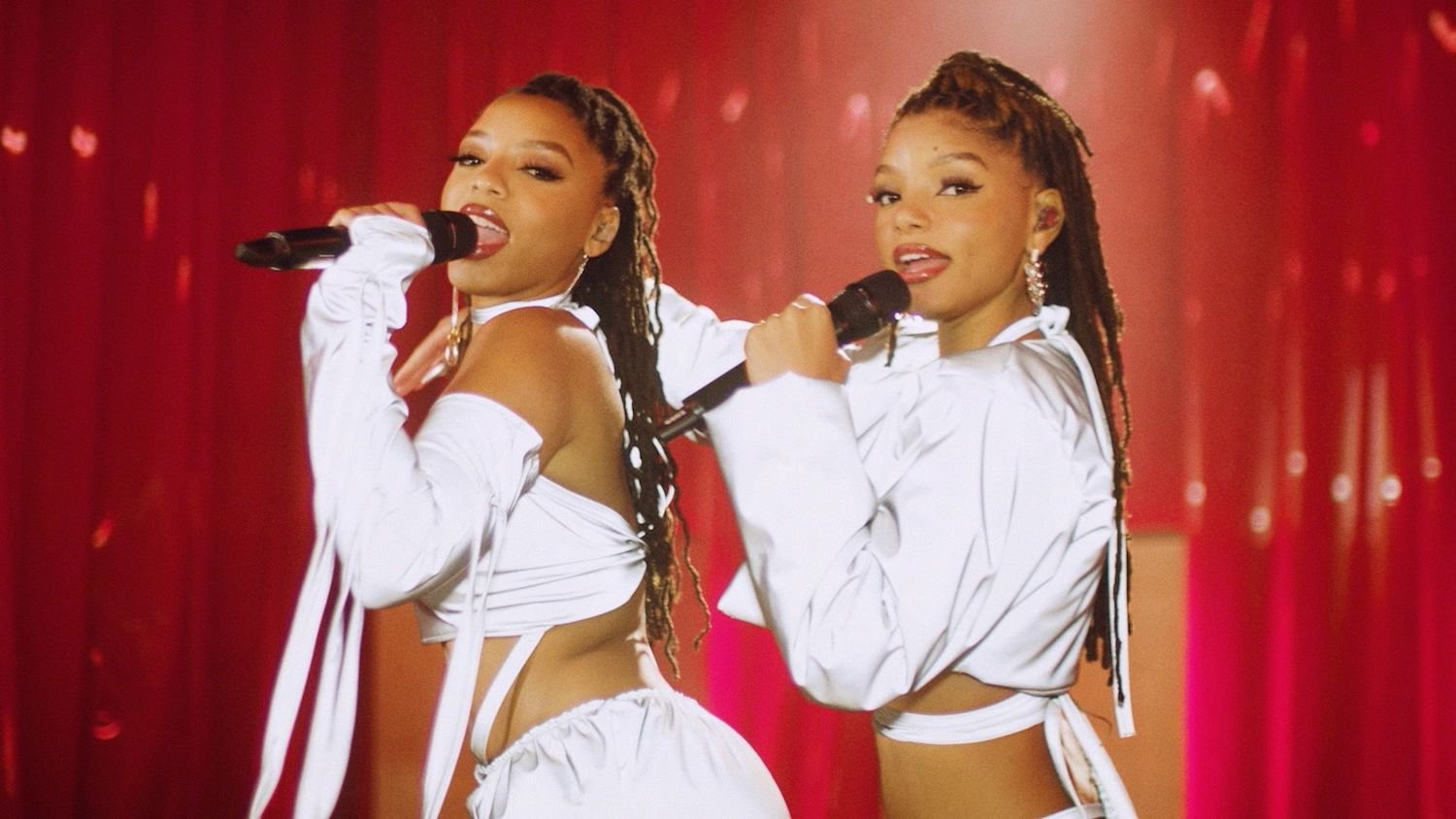 Looking back on Chloe x Halle's rise to fame, they have come a long way since Beyoncé first uncovered them.
In 2016 Sugar Symphony was released, and shortly after, Chloe x Halle rolled out The Two of Us. The next album the duo released was in 2018. The Kids Are Alright received a lot of positive reviews, however, nothing comes close to Chloe x Halle's latest project. 
Ungodly Hour just came out on June 3rd, and the album is quite literally fire. The music videos perfectly match the sisters' vibes and tone. It has become clear that when they are making music they are creating and sharing their art with the world.
"Do It" and "Forgive Me" are two of the hit-songs from the creative album. The BET Awards recently honored the 20th anniversary of the important and celebrated event. Chloe x Halle and their new album were featured on the momentous occasion. The virtual performance showcased just how creative, talented, and ambitious these sisters are. 
Are Chloe x Halle actually twins?
It seems like almost everyone is talking about Chloe x Halle's BET Awards performance, and rightfully so. The sisters did nothing short of slaying, as Beyoncé might say. However, many fans and viewers of Chloe x Halle are still wondering what the deal is when it comes to the stars.
Many people have been speculating on whether the musicians are actually twins. This article summarizes some of the popular beliefs surrounding the stars. 
Fans and viewers of Chloe x Halle might be disappointed or surprised to learn that the sisters are not actually twins. One source simply explained: "Contrary to the common assumption that they are twins, the R&B duo are actually sisters."
Chloe Bailey holds down the title of big sister, but there isn't too much of an age gap between the two. Chloe Bailey is currently 21 years old, and her young sister is 20 years old.
Though it can be easy to see why so many people believe they are twins, that is not the case at all. Hopefully, Chloe x Halle continues to make and share all of their amazing music.