Are Cooking Competition Shows Losing Popularity? Some Are Hungry for Something More Casual
A good argument is being made that cooking competition shows are just a little too ubiquitous on TV. the Food Network gets the most credit for starting that concept, if certainly not cooking shows themselves. Latter go back multiple decades on TV when including names like Julia Child.
Amateur chefs competing to create the best dish, though, can too often become a bit cutthroat. All one needs to see there is a Gordon Ramsay cooking competition show to see how that plays out.
Some fans of this concept are getting tired of the messy, timed competitions. Now they want something perhaps more casual. Should cooking competitions go back to the basics to instruct or inform, or will they only get more frenetic?
Are viewers really learning any cooking tips on competition shows?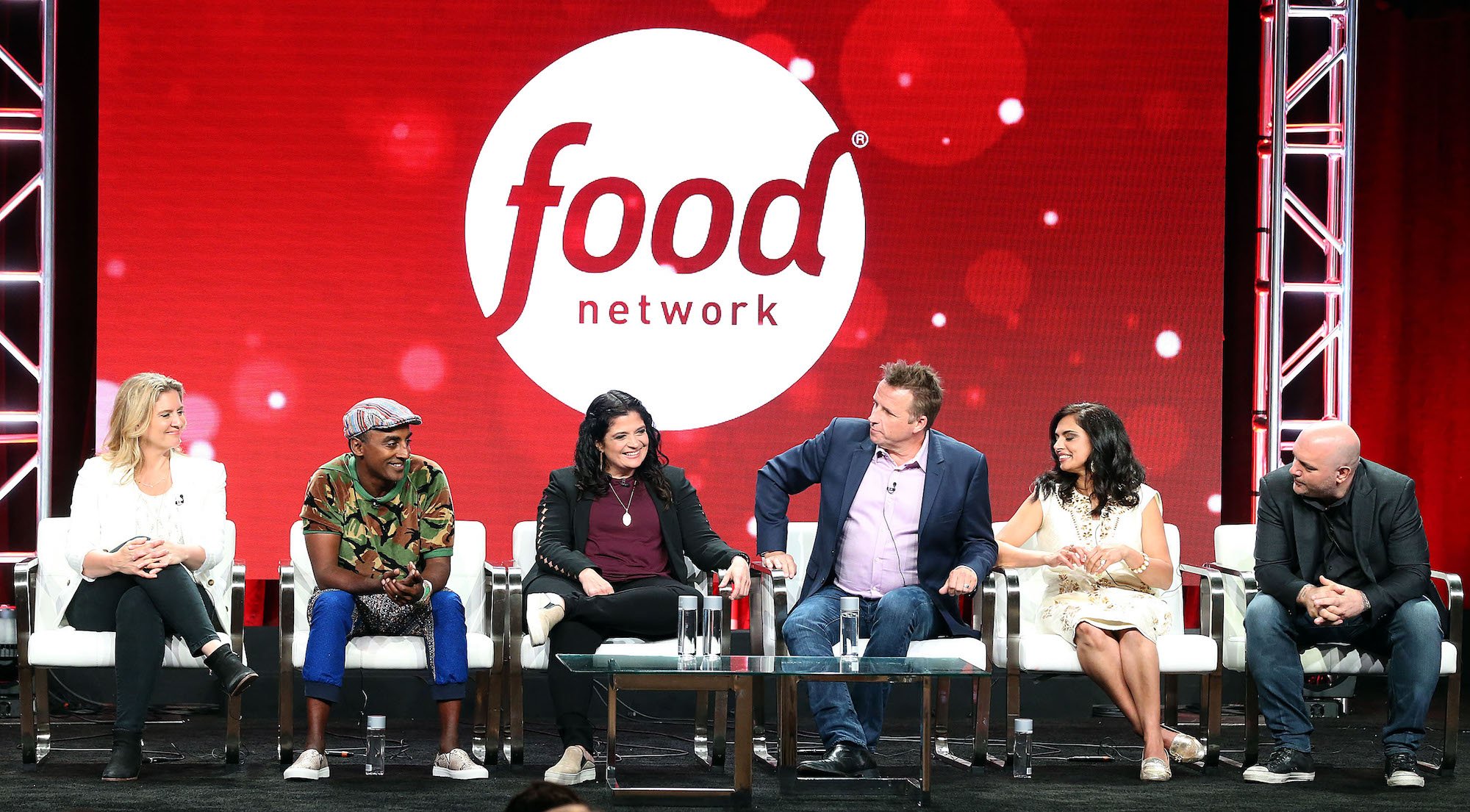 Most sources like The Atlantic give the popular Food Network show Iron Chef the credit for bringing cooking competition shows to America. This was 20 years ago after Japan started the trend in the late '90s.
By the middle of the 2000s, only two cooking competition shows existed, which then jumped to nearly a dozen five years later. Jumping ahead to today, one can find almost 20 of them on the air, either on network TV or on streaming.
They also seem to get more chaotic as time goes on. The timing system used seems to get shorter as well, making the competitions all the more frenzied, including creating a million mistakes.
As a result, it leaves it open for the judging panel to become more scrutinizing by yelling at contestants to get their food on the plates. Concepts like this may not teach anyone anything other than realizing you need more than five minutes to create something edible.
Fans on social media want cooking competitions to slow down
RELATED: Food Network Fans Are Annoyed with The Pioneer Woman Ree Drummond for Smiling Too Much
On Reddit, someone started a thread proclaiming how tired they are of the competitive nature of these shows. Said the original thread starter: "It seems like most new programming over the past eight to 10 years has been competition-based and TIMED (as opposed to instructional/educational). This includes louder, frantic background music to amp up the drama. "
Maybe it does seem like a "get off my lawn" sensibility, yet the initial point of cooking shows was to teach viewers how to make something they could create at home. In a competition show, it seems the only incentive is to bring laughs rather than offer a way to create something worthwhile.
Nevertheless, a commenter noted this ever-increasing pace of trying to make something in the shortest amount of time is not necessarily ubiquitous. A show like Guy's Ranch Kitchen (hosted by Guy Fieri) is more about taking time to create perfection in a dish.
Part of this appeal comes in bragging rights and chefs merely basking in the glory of appreciating one another's food creations.
Can Guy Fieri change the direction of cooking competition shows?
If anyone could change how these shows operate, it would be Fieri. He already nearly dominates the schedule on The Food Network.
At the same time, he does partake in the rushed quality of competition if going by Guy's Grocery Games. Not that this show is quite as hurried as ones invented by Gordon Ramsay.
Perhaps it really is time for these shows to slow down and savor the ingredients. In a time when quarantine is making more people prepare food at home, slowing down to create something tasty will likely become more in demand.