Are Drake and Frank Ocean Friends?
Drake and Frank Ocean's names have been linked together a lot recently after the debacle at Camp Flog Gnaw Festival.
Both men are two of the most popular musicians in the industry, but it looks as if some of Ocean's fans might not like Drake too much.
However, does that affect the relationship between Drake and Ocean themselves? Are they friends or is there also rivalry between them? Here's what we know.
Frank Ocean's fans recently booed Drake off the stage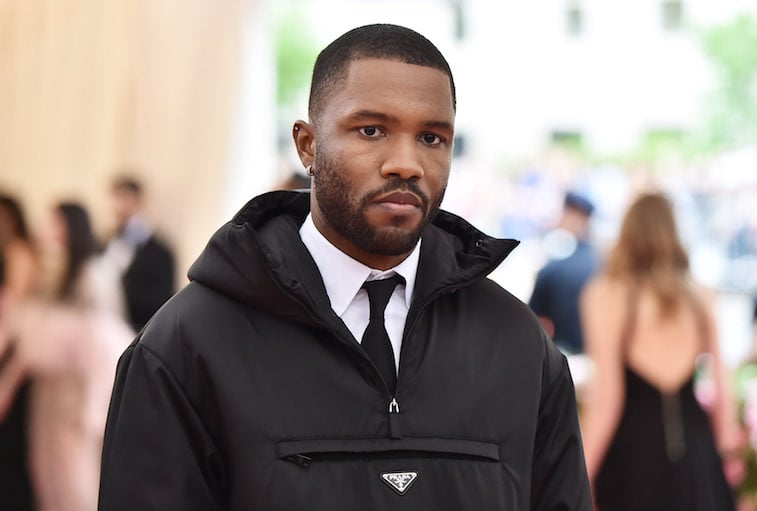 On November 10, Tyler, The Creator held his annual Camp Flog Gnaw Festival with a set reserved for a surprise guest – something he does every year. Fans always hope that the guest could be Frank Ocean, who used to be in the group Odd Future with Tyler, The Creator.
One person explained to Complex: "We've been going to Camp Flog Gnaw for some years now and people have been setting the expectation for themselves each year that it's actually going to be Frank. Not once did Tyler or anyone else say it would be him, but the internet and Reddit was filled with people thinking they cracked the code and it would be Frank."
However, when Drake appeared on stage as this year's surprise guest, concertgoers were less than thrilled. He performed songs such as "Wu-Tang Forever" and "Mob Ties," but the audience was not feeling it.
In videos circulating the internet, concertgoers could be heard chanting "We want Frank." Drake proceeded to plead with them to let him stay, saying, "Like I said, I'm here for you … If you want me to keep going, I'll keep going."
When people shouted "no," Drake decided to leave the stage. According to some sources, his set ended 20 minutes early.
Do Drake and Frank Ocean like each other?
While it's clear that some Frank Ocean fans do not like Drake, it's less obvious how the two singers feel about each other.
In 2017, Ocean posted a selfie with the caption "Cuz the 6 has the aux cable," and some people believed that he was hinting that a collaboration with Drake ("the 6" is a nickname for Drake's hometown of Toronto).
However, others believed that Ocean was simply referencing the fact that he was using an iPhone 6 in the picture, which had a headphone jack, unlike the newer models after it.
In any case, the collaboration between Ocean and Drake never happened. At this point, it's also unclear whether the two are friends or not.
Both Drake and Frank Ocean fought with Chris Brown
Drake and Frank Ocean never had public beef with each other, but it's important to note that both of them has fought with Chris Brown at one point or another. Perhaps this could clue fans in as to where Drake and Ocean stand with each other.
Drake's beef with Brown started in 2012. It's not clear why exactly Drake and Brown had beef with each other, but their animosity resulted in a full-on brawl at a nightclub in New York City.
Before the fight started, Brown sent Drake and his team a bottle of champagne. Drake sent the bottle back with a note that reportedly said "I'm f***ing the love of your life," referring to Brown's ex, Rihanna.
The two sides went head and head, and the news was reportedly by many news outlets around the world.
However, Drake and Brown seem to have left the past behind them, and they are more friendly towards each other nowadays. They were spotted in the studio a few years ago and have shown a lot of support toward each other.
Meanwhile, Brown and Ocean started feuding in 2013 after a fight in the parking lot, but unlike the fight with Drake, it's unknown whether Ocean and Brown have truly moved on or not.