Are Ellen DeGeneres and Stephen 'tWitch' Boss Friends?
Daytime talk show host and comedian Ellen DeGeneres has been a hot topic these days. Amid toxic work environment allegations at The Ellen DeGeneres Show, some wonder if her friendship with DJ Stephen "tWitch" Boss is real. Is it all an act for TV?
'The Ellen Show' hired 'tWitch' in 2014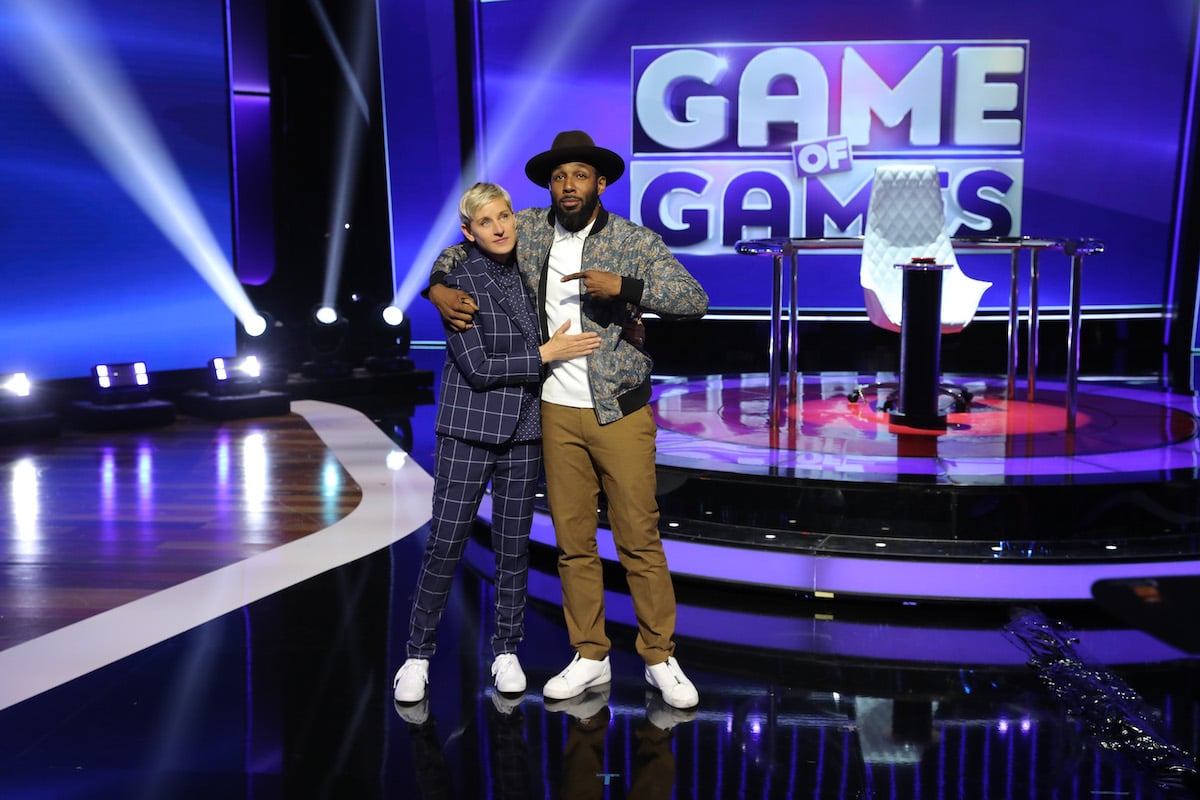 Anyone who watches The Ellen Show has witnessed DJ and resident dancer, tWitch and his hip-hop talents. He first guest-starred in 2012, then again in 2013 but has been a mainstay since 2014.
Before joining DeGeneres, tWitch — who got his nickname from his "popping and locking" dance style — appeared in many notable reality TV dance competitions such as Star Search and The Wade Robson Project in 2003.
tWitch has a long list of credits to his name but Ellen Show fans likely remember him from Fox's dance competition, So You Think You Can Dance.
His time on the series in 2005 is memorable because his friend Hokuto "Hok" Konishi beat him out of the top 20. tWitch returned for season 4, made the top 20, and became a runner-up in the finals.
By 2010, tWitch was chosen as a SYTYCD all-star dancer for season 7. He also became a recurring guest judge through 2018.
When tWitch joined The Ellen Show in 2014, he was already a star in his own right. Playing a pretend DJ for one of America's most beloved talk show hosts offered the dancer a wider audience and notoriety.
tWitch responded to 'Ellen Show' complaints
DeGeneres's name remains in the news as investigations are being conducted via those "toxic work environment" allegations. Some celebrities concur with reports, such as Everybody Loves Raymond star Brad Garrett who tweeted his knowledge of the accusations.
"Sorry but it comes from the top," he tweeted. "Know more than one who were treated horribly by her. Common knowledge." 
Others have come out in defense of the talk show host, including Ashton Kutcher, Diane Keaton, Jay Leno, and more. Now, tWitch is speaking out with his feelings about DeGeneres and his time on the show.
"We can't speak too much legally about it, but I'll say this, there's been love. Obviously there's some things to address, but from my standpoint and from countless others, there's been love," he told Us Weekly.
"I'll just leave it at that until there's a time where we can address more publicly. There's been love and there will continue to be love."
The DJ added that, while he's ready to return to work, he'll miss the time he's had with wife Allison Holker and their children.
"All this time at home, being able to be with the kids and the family and all that, it's just like you know the day when they're like, 'OK, everything's done everybody go back to work,' I think everybody's going to have a little bit of separation anxiety," he said.
Are DeGeneres and tWitch friends?
tWitch is sticking to a general language in regards to The Ellen Show accusations. But, he's expressed in other interviews how "blessed" he feels to be a part of the show.
"You know, there hasn't been too many gigs where you feel it every day and build a genuine love from front to back. And the audience, being so happy to be there and ready to dance and ready to laugh and have a good time," he told E! News.
Likewise, tWitch and Ellen have openly gushed about one another on and off the show. While there's no hard and fast evidence of either stating "we are actually friends," both have mostly said as much as often as possible.
DeGeneres also recruited tWitch for some of her other projects, such as Ellen's Game of Games — which she tends to do with her close friends. One glimpse at their social media profiles shows that their friendship likely extends beyond the cameras.
We don't know how things will play out for tWitch and The Ellen Show, or if it will return in the fall with new episodes. We'll keep you updated as the story unfolds.