Are Enrique Iglesias and Anna Kournikova Married Now and How Many Kids Do They Have?
Enrique Iglesias and Anna Kournikova are one celebrity couple who even their biggest fans don't know too much about. The pair started dating nearly two decades ago but because we hear so little about them some have wondered over the years if they were even still together.
That question was answered when they became parents in 2017. But fans have plenty of other questions about the Spanish singer and retired tennis star. Here are the answers to if they decided to get hitched and how many children they have today.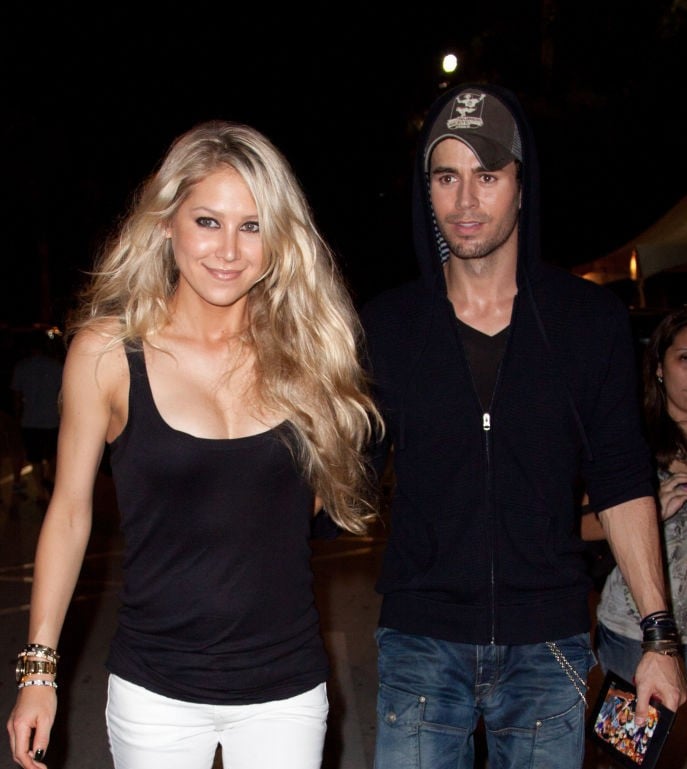 When Iglesias and Kournikova first met
Kournikova and Iglesias met back in 2001 when the Russian beauty was in his music video for the song "Escape." Their chemistry then was undeniable to anyone on set or watching the video and they began dating.
In 2002, they made their official debut as a couple when they walked the carpet together at the MTV Video Music Awards. However, they did not attend many more red carpet events together after that but were spotted from time to time on dinner dates and vacationing in the Caribbean.
Rumors of a secret wedding soon started swirling thanks to some bling Kournikova was sporting.
Are they married now?
In 2004, rumors that the singing sensation and then-tennis pro hit a fever pitch after Kournikova was photographed on the court for the World Team Tennis match with a massive diamond ring on that finger.
While everyone was buzzing about a possible secret ceremony in Puerto Vallarta, Mexico, sources close to Kournikova denied that she and Iglesias had wed. However, reports that they said "I do" continued to follow them for years until they each began expressing their views on marriage.
In 2008, Kournikova stated she had no plans to marry her beau but everything was still great between them. Iglesias also spoke about not feeling the need to tie the knot.
"I've never really thought marriage would make a difference," he told Parade in 2012. "Maybe it's because I come from divorced parents, but I don't think you love somebody more because of a piece of paper."
The "Be With You" artist reiterated that again in 2018 and said they were not married.
The truth is if Iglesias and Kournikova ever did get walk down the aisle we'd probably never hear about it since they prefer to keep what goes on in their relationship under wraps.
The couple managed to keep Kournikova's pregnancy a secret, twice
In late 2017, they really shocked fans when it was announced that Kournikova gave birth to twins.
The reason it was so surprising is because the public had no idea that she was even pregnant. After the news broke, social media users flocked to the couple's accounts to see if there were any signs they missed, but there wasn't much evidence that they were expecting. The only thing fans could point to was that Kournikova stopped posting full-body shots in the months leading up the births.
In 2018, Iglesias opened up in an interview about what it's like being a father of two.
"It feels incredible. It's one of the best feelings in the world," he gushed to British TV host Vick Hope. "I wake up in the morning and I'm like, 'I'm a dad.'"
Then, in February 2020, the pair surprised everyone again when they announced that little Nicholas and Lucy have a baby sister who was born on Jan. 30, 2020. Iglesias and Kournikova really know how to keep a secret so it's anyone's guess if the pair will be informing us about another addition to their family in the future.
Read more: How Many Kids Do Tom Brady and Gisele Bundchen Have and How Old Are They?