Are Fans Sticking Around for 'Below Deck Sailing Yacht'?
Below Deck Sailing Yacht kicked off on the heels of what could only be considered to be the most dramatic season of Below Deck. Fans were heavily invested in the Below Deck storyline and anxiously awaited the dawn of a new installment to the franchise.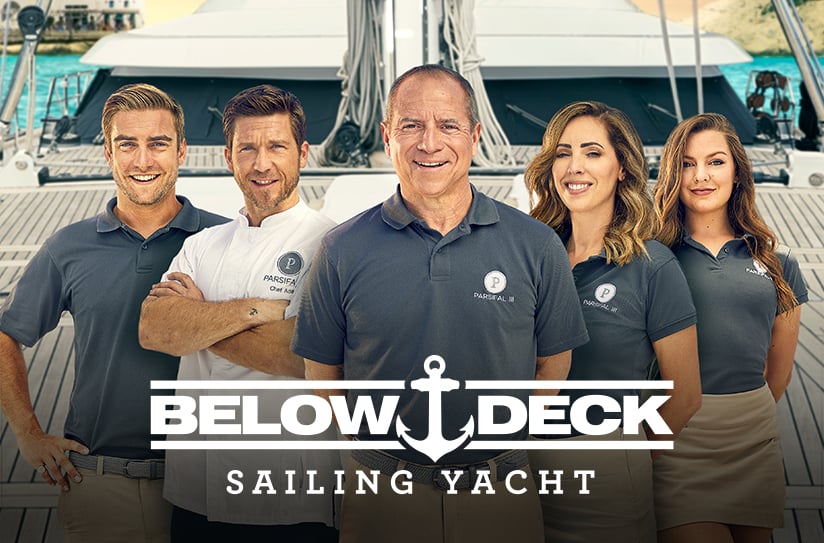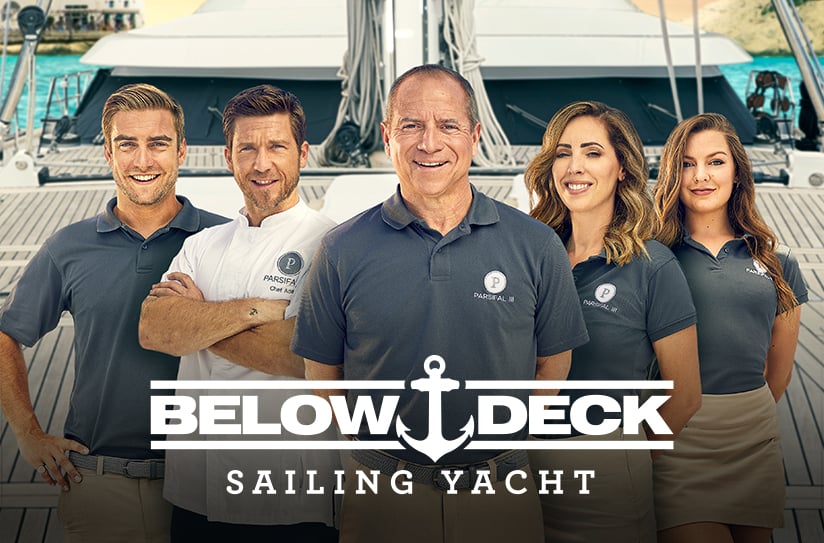 Bravo also promoted the new series for weeks leading up to the show's early February launch date. The first few episodes ran immediately after Below Deck's final episodes. While it typically takes time for fans to warm to new cast members, Below Deck's crossover cast member was chef Adam Glick.
Glick appeared on two seasons of Below Deck Mediterranean, delivering one of the most dramatic storylines during his first season. Glick had a secret romance with deckhand Malia White before they joined the show. The romance was ultimately revealed, which weighed heavily on Glick. While Glick was a fan favorite is he enough to get fans pumped about the new series?
The series started off on a high
Fans were revved and ready to launch into Below Deck Sailing Yacht. Bravo Ratings tweeted the results from the premiere February 3 episode. "S01E01 – 1.293 million viewers (0.42 18-49 demo)." A few people commented, "*season high*" and "I hope it gets better and better!"
Podcaster Danny Pellegrino seemed hopeful. "I'll consume as many Below Deck spinoffs as they're willing to air," he tweeted. Another person wrote, "Just watched #belowdecksailingyacht and I'm Loving it! Dude is a whole 30 something grown man & STILL gets breastfeed by his mom?"
Deckhand Parker McCown delivered a line toward the end of the trailer that had fans scratching their heads. He barks at first mate Paget Berry about "still being breastfed by his mother." McCown told Showbiz Cheat Sheet, "No, I'm not still breastfed by my mother. But that comment definitely stems from a magnificent buildup in the season, and you are just going to have to stay tuned to see what goes down. It's definitely entertaining."
But ratings are taking a serious tumble
The first episode started off promising, but Bravo Ratings reports that ratings are on a decline. The second episode saw fewer viewers. "S01E02 – 1.061 million viewers (0.34 18-49 demo)." And then the third episode even fewer people tuned in. "S01E03 – 0.963 million viewers (0.29 18-49 demo)."
After the fourth episode aired, some viewers shared that they had trouble getting into it. "I'm kind of underwhelmed by this show. Jenna is beyond mean and sux as a mgr," one viewer tweeted. "Can she stay out of the galley and do some work? I wish Paget and Ciara would stay off my screen with the constant bickering! I swear, clearly I have nothing else to do!" Another fan wondered if viewers had Below Deck fatigue. "I feel bad for #BelowDeckSailingYacht. They're starting this season right after that awful #belowdeck season and I feel like many potential fans are just too exhausted to invest in it!!"
But deckhand Abbi Murphy from Below Deck, who also runs a sailing charter business in Greece is loving the series. "Started watching #belowdecksailing & idk how ppl aren't loving it. I had to suffer through watching the season I was on, because I honestly couldn't get into it. But I'd actually watch the sailing season for fun…if that makes sense."
The jury is still out on whether or not fans will continue to watch. Below Deck Sailing Yacht airs on Monday at 9 p.m. / 8 p.m. central on Bravo.