Are G-Eazy and Megan Thee Stallion Dating?
It looks like a romance is brewing between G-Eazy and Megan Thee Stallion.
The rappers spent Super Bowl weekend partying, dancing, and fueling rumors that they're an item. While neither of them has addressed the speculation, G-Eazy gave light to the rumors by sharing a series of intimate Instagram posts featuring the "Cash Sh*t" rapper. Here's a closer look at his posts and more on their relationship.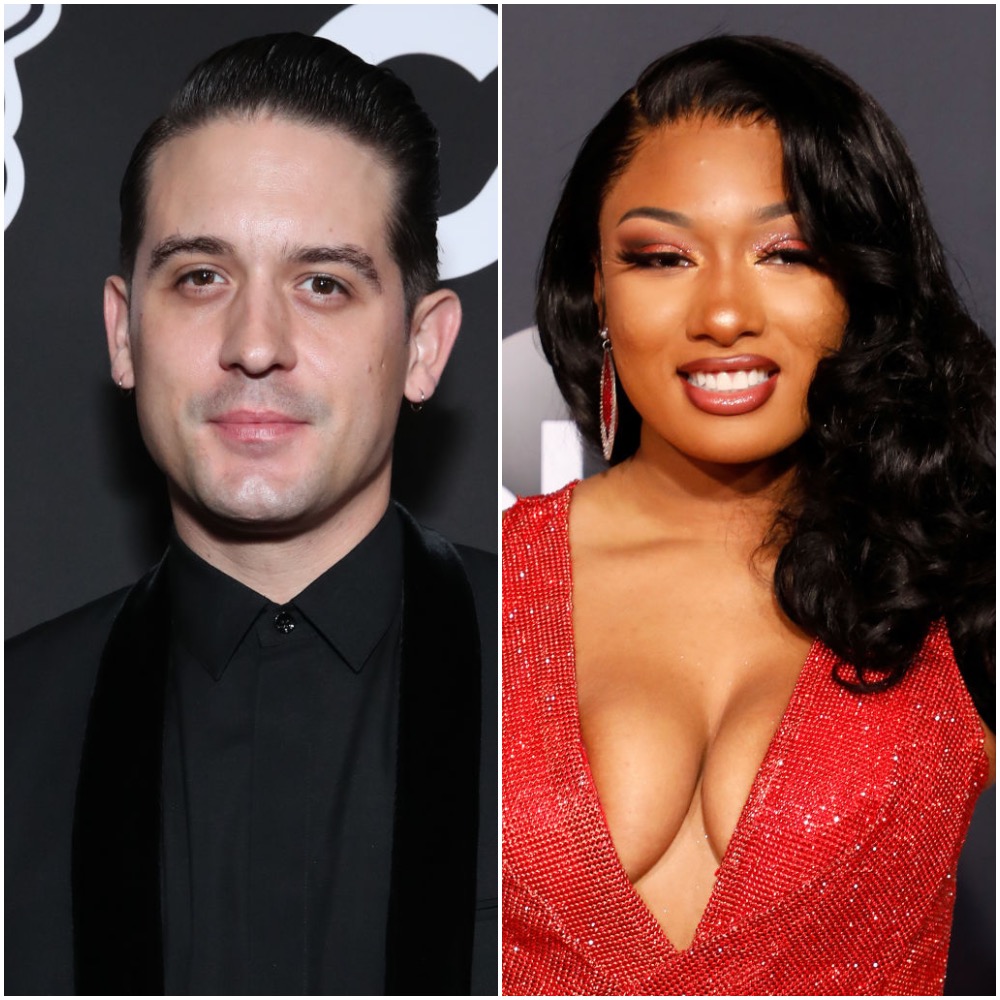 Things heat up between G-Eazy and Megan Thee Stallion
On Sunday, Feb. 2, the rappers were seen partying together in Miami in celebration of Super Bowl LIV.
In a clip obtained by the entertainment blog The Shade Room, Megan Thee Stallion is seen dancing on the "No Limit" rapper and whispering things to him. As she speaks, he cups his hands around her face and pulls her closer.
Hours later, G-Eazy posted a now-deleted video to Instagram of them cuddling together on a sofa in an unknown residence. As they hug and get close, G-Eazy plants kisses all over Megan Thee Stallion's face.
G-Eazy followed up by sharing a photo of Megan Thee Stallion that was seemingly taken the same day. He kept the caption simple, leaving only a few heart emojis. As of writing, Megan Thee Stallion has not acknowledged any of the posts.
It's unclear how these two met, how long they've known each other, and if they're really serious. Still, some fans are fully in support of whatever they have going on, with one person saying: "This is the pairing I never knew I needed."
Others, however, aren't so thrilled. Many people are sad to see the leader of the "Hot Girl Summer" movement seemingly go off the market, with one person tweeting: "megan please get back on your hot girl sh*t it's almost spring break we don't have time for mennnnn."
Who did G-Eazy date previously?
Before sparking dating rumors with Megan Thee Stallion, G-Eazy used to be in a relationship with fellow artist Halsey. The two went public with their relationship in the fall of 2017 and dated off-and-on before breaking up for good in October 2018. Though nothing has been confirmed, sources allege that the split had to do with repeated infidelity on G-Eazy's end.
Neither has said very much about their breakup, but Halsey seemingly told Cosmopolitan in an October 2019 cover story that G-Eazy was a "sh*tty" person.
Who has Megan Thee Stallion dated?
Megan Thee Stallion was previously linked to rapper MoneyBagg Yo. They reportedly dated for a few months back in 2019 but by the end of the year, things had cooled off. MoneyBagg Yo said in a later appearance on Ebro Darden's "Rap Life" podcast that he and Meg bumped heads "a lot" and that their schedules interfered with their romance.
The "Big Ole Freak" rapper went on to tell TMZ in December 2019 that she was "single" and looking for someone "funny and nice." Could she have found that in G-Eazy? Only time will tell.